BMW Motorrad sold more motorcycles and maxi scooters in 2017 than ever before.
2017 was another very successful year for BMW Motorrad, announced the company that achieved a sales record for the seventh time in succession. Compared to the previous year, deliveries increased by 13.2 %. As of June 2017 a total of 164,153 vehicles (previous year: 145,032 units) were supplied to customers.
With this next sales record, BMW Motorrad takes another great step towards reaching its planned 200.000 units sales target in the year 2020.
"We will continue to consistently pursue our current model initiative in the premium segment. We will expand our product range with emotional and innovative new products in 2018, too. The new middle class GS models are already underway and further great products will follow. BMW Motorrad is looking into the future with great confidence," commented Stephan Schaller, General Director of BMW Motorrad.
BMW Motorrad gets started in 2018 with a strong product portfolio. Timo Resch, BMW Motorrad Head of Sales and Marketing: "We  expect to see further growth in sales for our vehicles in 2018, too. We are looking forward to the positive impulses generated by the launch of the completely new F models F 750 GS and F 850 GS as well as the much anticipated C 400 X midsize scooter. Expanding our urban mobility product range is a key topic for the future of BMW Motorrad."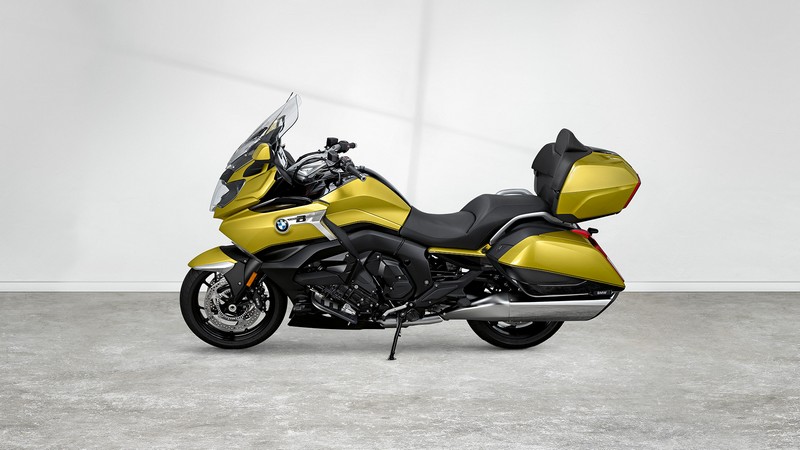 Strong sales growth in Europe and Asia.
The strongest growth was recorded above all in Europe in 2017. Here an all-time high was achieved. The engines of growth were once again France (16,607 units / +24.3 %), Italy (14,430 units / +17.3 %), Spain (11,193 units / +17.6 %) and the UK / IE (9,550 units / +8.7 %) where all sales figures increased considerably. Overall around 15.0 % more vehicles were delivered in Europe including Germany than in the previous year. The Asian market is also continuing to grow. China and Japan are among the Asian markets with the strongest double- digit growth. In India the BMW Group's own sales subsidiary has begun successfully selling BMW motorcycles.
Germany is once again the largest single market for BMW Motorrad. With 26,664 units sold, BMW Motorrad boosted sales by another 7.1 %. BMW Motorrad defends its position as the most successful motorcycle manufacturer on the German market in 2017, too.

Luxury tourers in the fast lane.
Sales of the 6-cylinder models are also developing very positively. Already in its first year of sales, the K 1600 Bagger, which is aimed especially at the US market, is proof of the unbroken trend towards large-capacity, emotional touring bikes.
Timo Resch, BMW Motorrad Head of Sales and Marketing: "With 6,719 units sold and a 50% increase in sales, our 6-cylinder models are among the big winners of 2017. After Germany, the USA will remain an important market for BMW Motorrad in the coming years, too. We will continue to increase our involvement in this important market in order to strengthen BMW Motorrad's position there." Resch continues: "We are also responding to the special US market requirements with the K 1600 Grand America recently presented at the Milan motorcycle show/EICMA 2017. By also consistently expanding our sales structure, we are generating a sound basis for strong growth.