Tamara Ecclestone says bargaining is 'smart thing to do'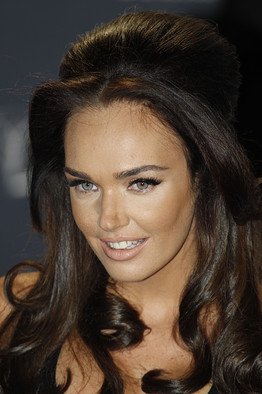 Tamara Ecclestone, the heiress to part of the multibillion-dollar Formula 1 fortune, is auctioning her clothes on eBay to raise money for Great Ormond Street Hospital. Tamara's designer wardrobe includes 500,000 pounds of Hermes handbags and 70,000 pounds of Christian Louboutin shoes, reports ANI.
Tamara Ecclestone has revealed that she loves to bargain like anyone else, saying, "it's a smart thing to do."
Tamara said that she inherited her thrifty nature from her father Ecclestone, 81, who grew up in relative poverty as the son of a Suffolk fisherman, and her Croatian-born mother Slavica.
Now the Formula 1 heiress is seeking to turn her back on her former image by selling her unworn and out-of- season items on eBay for charity.
The auction was launched in November and has raised thousands of pounds. Three items are added every ten days so the stock remains fresh.
Ms. Ecclestone's thrift defense stands in stark contrast to her real life, says WSJ adding that "We know this, because of a recent documentary, which shows her parading around in her mansion, flying around in her jet, buying a million-dollar bathtub (made from Mexican crystal) and taking her five dogs to the doggie spa at Harrods. During one scene, she commissions an elevator to be built in her home for one of her Ferraris."