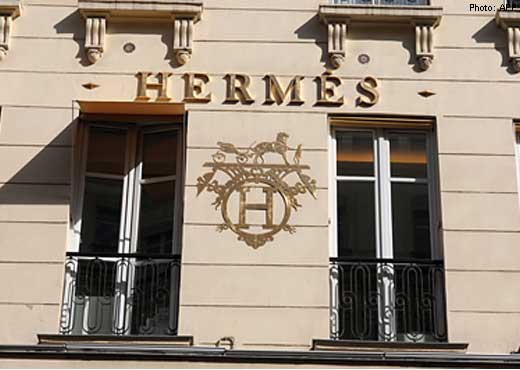 Hermes luxury handbags and silk scarves were sold in 2011 like hotcakes. Hermes reported a record year in 2011 with a 40.9-percent rise in net profit which helped push up its shares 3.01 percent in early trading, informs AFP. Hermes reported record sales, and a net result of 594.3 million euros ($787 million).
The luxury house said that sales had risen strongly wherever it sells its products ranging from leather goods to clothing, jewellery, watches and tableware, and particularly in America and Asia.
"We make beautiful objects … I say this with pride, particularly for the skilled workpeople who make them. It is the only real explanation (for the success)," Chief executive Patrick Thomas told BFM Business radio in France.
The price of shares in the group rose by 3.01 percent to 251.60 euros in initial trading on the Paris stock market. The company said in addition to a dividend of 2.0 euros and would recommend a special dividend of 5.0 euros. This points to a total dividend payment by the company of 738.9 million euros.
Since 2005 the firm, created in 1837 and still family controlled, has doubled sales. Net profit has doubled in two years.
Thomas told BFM Business that the firm was deliberately restraining its growth by volume in the interests of raising standards.
Commenting on the Chinese brand Shang Xia which Hermes launched at the end of 2010 and which is to open a shop in Paris at the end of the year, Thomas said it "is destined to be sold worldwide."