EA7 CAMPAIGN: Emporio Armani – official outfitter of the Italian team at 2012 Olympics in London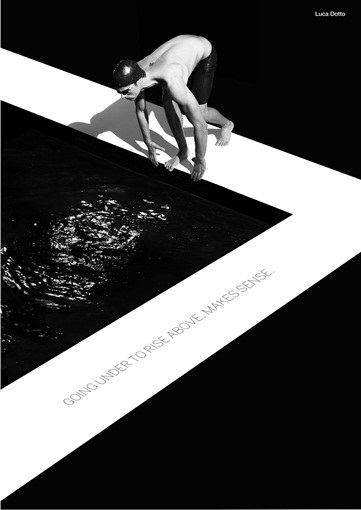 Emporio Armani, the proud sponsor and official outfitter of the Italian team at 2012 Olympics in London launched the first images of EA7 sportswear line dedicated to this year's Olympics. The campaign features high-caliber athletes such as Emily Pidgeon and Luca Dotto among an all-star lineup of sports giants slated to compete in the upcoming 2012 Olympics in London.
The eye-catching images, lensed by Richard Phibbs, capture pro athletes including high jump champ Antonietta Di Martino and fencing wonder Andrea Cassarà in action in their respective fields. 'The Sense of Being' theme associated with the ads strives to promote the shared ideals of passion, courage and determination both within and outside of the sports arena, said the Italian luxury fashion house in a statement.
Specially made for sports enthusiasts, EA7 Emporio Armani is the collection that combines the high quality of the latest technical materials with bold Emporio Armani style and includes a line of accessories to complete the look of even the most demanding athletes.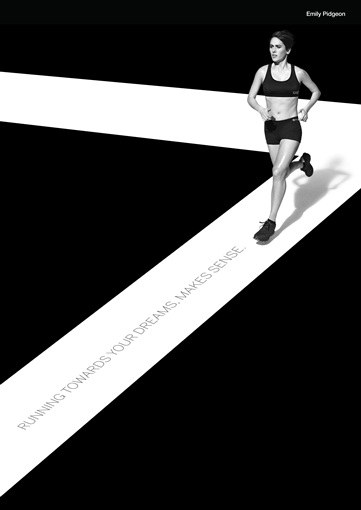 Here is a guide to the main technical characteristics of the EA7 collection:
QUICK DRY
Quick drying antibacterial treated materials maintain body temperature at the ideal level and prevent the
buildup of humidity.
RAINPROOF
The latest finishings guarantee protection from sudden showers without forgoing lightness: the utmost practicality.
SEAMLESS
A special production technique allows for sewed seams to be done away with, therefore eliminating skin friction and increasing comfort.
STRETCH FABRIC
Maximum freedom of movement and high resistance to wear and tear: elasticated materials allow garments to mold themselves to the figure, favoring easy motion.
BREATHABLE
A select choice of fibers allows water vapor to escape, maximizes performance and guarantees constant comfort.
WATERPROOF
Total waterproofness (20,000mm) is obtained from a combination of materials and special processes including heat-welding of seams where it counts the most.
WINDPROOF
Coating and welding on garments provide great insulation, even in the most adverse weather conditions, while keeping them light and comfortable.