Benetti Yacht OCEAN PARADISE receives RINA GREEN PLUS prize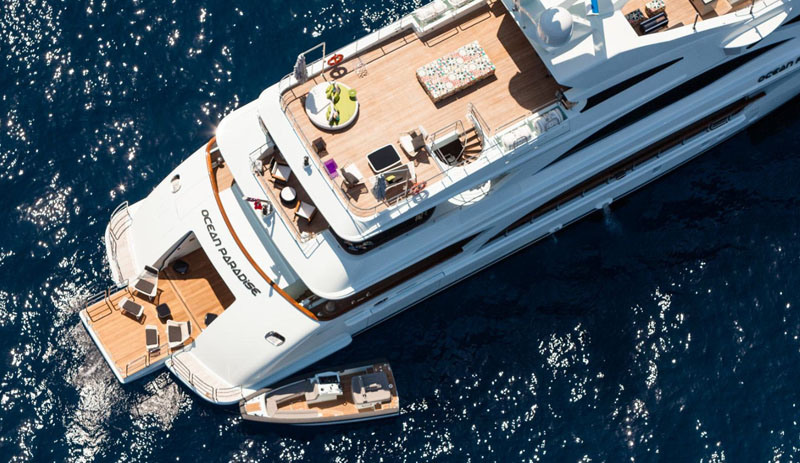 The solutions studied and adopted in the field of environment protection brought Benetti Yacht's OCEAN PARADISE the prestigious
Rina Green Plus prize which honours yacht constructors' efforts to reduce the carbon footprints of their vessels. The Green Plus
certification label introduced by marine services company Rina encourages all yacht manufacturers to produce more eco-friendly
boats.
Ocean Paradise is one of the latest creation of the Tuscan shipyard and has been one of the queens of the Monaco Yacht Show 2013. Green technologies aboard the Ocean Paradise include a system that reabsorbs greenhouse gas emissions, next-generation LED lights, enhanced fuel efficiency and a new coating on the hull of the yacht reducing resistance.
"The prestigious acknowledgement by RINA further highlights the commitment of Azimut|Benetti Group in regard of the environment, being the only shipyard worldwide certified as to quality, safety and environment," said Azimut/Benetti Group, the world's largest private capital group in the nautical luxury market. Founded in 1873, Benetti is the oldest Italian yard building luxury motor yacht.
In addition to the Rina Green Plus prize, the 2013 Monaco Yacht Show awarded Heesen's Galactica Star superyacht with "Prix du design" for the best superyacht interior.