Lily Collins steps up as Lancome's latest face.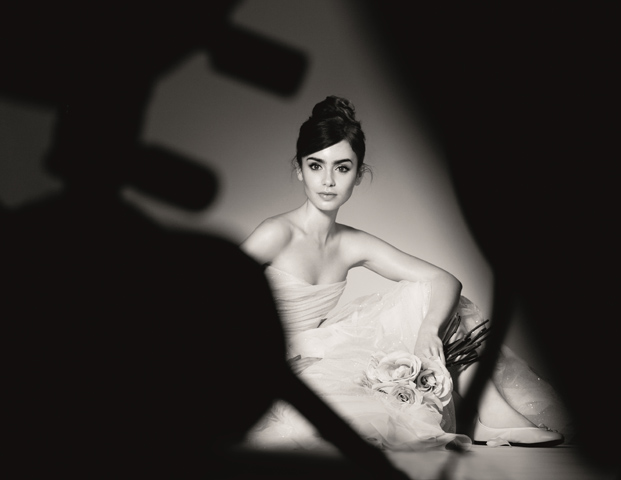 Young actress Lily Jane Collins, the granddaughter of a ballerina and the daughter of musician Phil Collins, is the newest brand ambassadress for Lancôme beauty house. Lily is most known for her roles in The blind side, Abduction and Mirror mirror. She's also playing Clary Fray in the upcoming movie City of bones.
A delicate yet confident beauty, she embodies Lancome's effortlessly chic look and joie de vivre.
"I feel incredibly lucky to be included among the most inspirational women ambassadresses for one of the most prestigious brands in the world. It's truly a dream come true. "It's an absolute honour and privilege to have been chosen to represent the Maison Lancôme. I have always admired the brand's unique and distinctive appreciation for inner beauty and grace, elegance and utter radiance," confined the actress.
"With her charm, gracefulness, modernity and lively wit, Lily Collins is the perfect embodiment of femininity according to Lancome. We are delighted to begin this collaboration with Lily, who brings a renewed sense of radiance and youthfulness to Lancome," stated Francoise Lehmann, General Manager of Lancome International.
As a talented actress with infinite potential, she will be bringing her freshness and captivating allure to Lancome as of January 2014, starting with the Spring make-up collection, French Ballerine. The new face joins Lancôme brand ambassadors like Julia Roberts and Penelope Cruz.