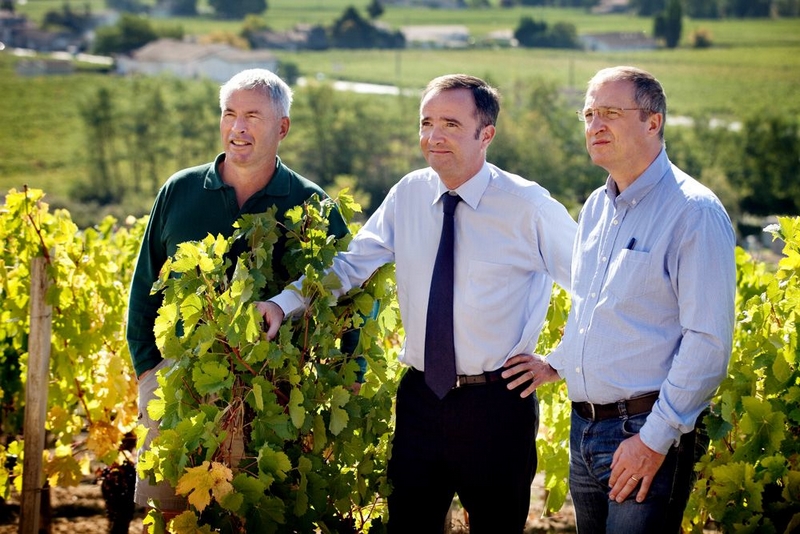 The Dillon Family announced the acquisition of Chateau L'Arrosée by its neighbour, Chateau Quintus. The 2013 crop and vintage will be overseen by the Domaine Clarence Dillon and Chateau Quintus team. Chateau Quintus now comprises 28 hectares of vines. The larger entity will benefit from the knowledge already acquired at Chateau Quintus and be subject to the same attention to detail and draconian selection which have already yielded their fruit over the past two vintages.
"By uniting these two exceptional estates we have improved our team's ability to make one of the very finest wines of Saint- Emillion(southwestern France). This merger of equals will prove that the whole can be greater than the two parts. I am confident that this vineyard will soon come to rival its Domaine Clarence Dillon siblings as one of the finest wines of our region" Prince Robert of Luxembourg (President, Quintus SAS)
Created in 1935, the family-owned and managed company, Domaine Clarence Dillon, produces five rare and exceptional estate wines: two red wines and two white wines from First Growth, Château Haut-Brion and its sibling Château La Mission Haut-Brion. Since the 2011 vintage, the company is also proud to represent one of the finest wines from Saint Émilion: Château Quintus.
In 2005, the Company created the Bordeaux Fine Wine Merchant, Clarence Dillon Wines, and launched Clarendelle, "Inspired by Haut-Brion", Bordeaux's first super premium luxury brand wine.