Golden Beats by Dr. Dre.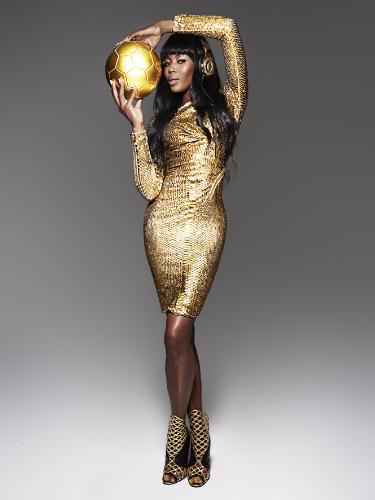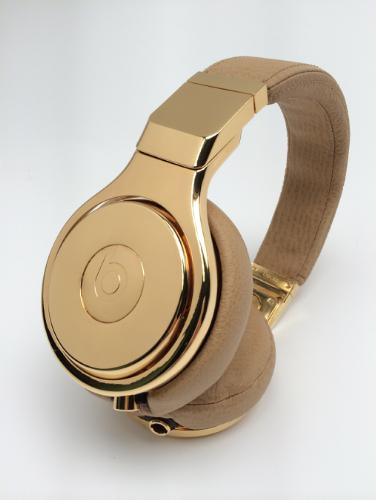 Beats Pros are the gold standard of headphones used by musicians in the studio, designed to deliver the same level of emotion and power the artist intended when they recorded. To
celebrate the sound of winning and to congratulate Germany, Beats by Dr. Dre have created the ultimate prize to go with the ultimate sporting victory: a set of 24 (for the 23 man
squad and manager), 24 carat gold dipped Beats Pro's, to be gifted to the German team.
To commemorate the win, Beats have commissioned fashion photographer Rankin to create a celebratory salute to the victory starring the Gold Beats Pro headphones and Naomi Campbell, titled 'Golden'. The new work sees Naomi as the World Cup trophy adorned in gold high fashion and sporting the Gold Beats Pros.
"Working on the 'Golden' project with Beats by Dr. Dre was so much fun. The shoot was loud and energetic…I even got to practice my football skills! This was the first time I've had the chance to work with the legendary Rankin, so it was a dream shoot. The 'Golden' project is the perfect way to celebrate the German victory and I'm glad to be a part of this campaign," commented Naomi Campbell.
"Beats by Dr.Dre are mixing their link to sport with one of today's most recognisable fashion icons. Naomi, one of the most well-known supermodels in the world, is a great partnership – it's her attitude I really love, it's the perfect pairing," explained Rankin.