Banyan Tree to launch Banyan Tree Kerala (India) in Q1 2013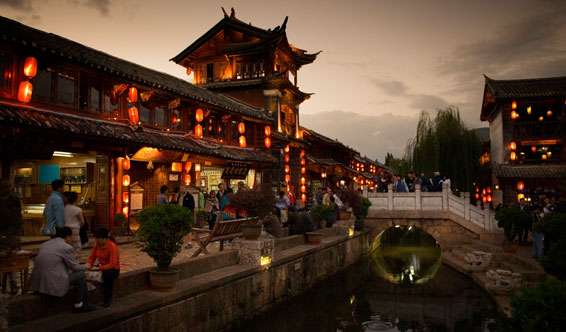 Banyan Tree chain, a leading manager and developer of premium resorts, hotels and spas in the world, announced plans to develop luxury homes and condominiums in Chengdu, the capital of Sichuan province of China. The residential property will be the group's maiden residential project developed in China. Banyan Tree hospitality chain manages 30 resorts and hotels, over 60 spas and 80 galleries.
Sichuan province's robust growth potential was a major factor that influenced the decision to build near Chengdu.
"Prices in Shanghai and Beijing are over the top. Potential is limited," Eddy See, senior VP and CFO of the Singapore-listed hospitality group, told the South China Morning Post.
The luxury residential property will blend romance, rejuvenation and exotic sensuality.
Banyan Tree Hotels and Resorts announced also the first property in India – an all-pool villa retreat called Banyan Tree Kerala. Framed by the palm-lined picturesque backwaters for which Kerala is renowned, the resort offers an idyllic setting to discover the beaches, canals, lush tropical greenery and Ayurvedic therapies that have garnered the state a high ranking on countless "must see destinations" lists around the world.
Each of the resort's 59 villas will feature a private pool and expansive views of the surrounding waterways and canals. Boasting local architectural accents of gabled roofs and carved wooden facades, the villa interiors showcase indigenous materials such as coir – a natural fibre extracted from the husk of coconuts, ornamental wood carvings, paintings and frescoes as well as Kathakali art, referencing the traditional and highly stylized classical Indian dance-drama from Kerala.