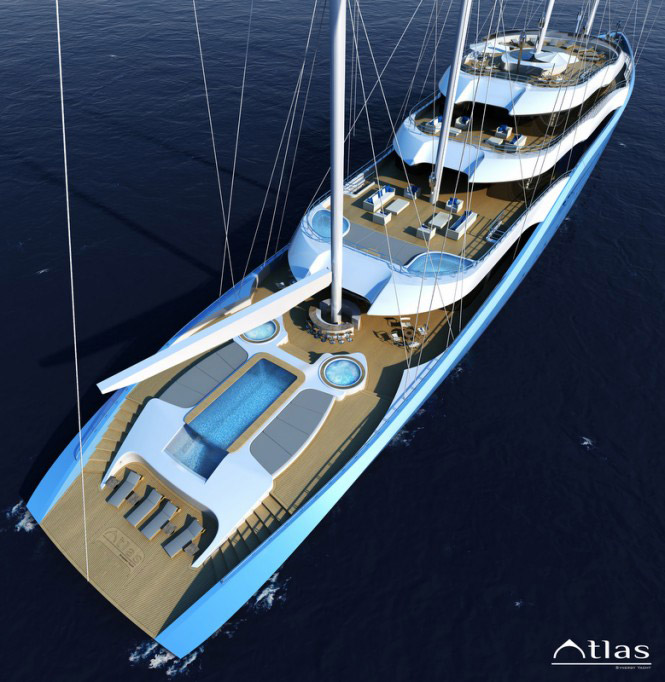 Synergy yacht Atlas, a collaboration between H2 Yacht Design and Laurent Giles Superyacht Architects, has been designed to be used with a combination of motor and/or sails, exploiting the obvious fuel saving benefits. The contemporary 5 deck super yacht form is complimented by the sail arrangement, demonstrating the potential in merging superyacht volume with the graceful elegance of a sailing yacht.
When using both motor and sails the 110m concept vessel can cruise easily at 16 knots with a possible fuel saving of between 40% and 60%, coupled with an
equivalent increase in range. At a time of green technologies the concept of a large sail assisted motor yacht is a realistic proposal, outperforming the current array of 'green' solutions, says Atlas' manufacturers.
Atlas' main aft deck is incorporating a 7m infinity pool with a water wall feature to the swim platform below. Twin Jacuzzi's, large sunbed areas and a circular bar provide ample space for day entertainment while the deck above provides a stylish lounge environment. Designed to be compliant for up to 20 guests, Atlas is ideal for extended cruising.