The full-size SUV segment is among the fastest-growing globally, with demand increasing annually. In the U.S., Infiniti has sold more than 14,085 QX80 vehicles calendar year to date, which is an 8.3-percent increase over the same period last year. Additionally, currently accounting for over 50 percent of all full-size luxury car sales globally, the full-size SUV is expected to take an increasingly large share of the high-end market, and Infiniti's full-size luxury SUV market share is forecast to rise from 2018 onwards.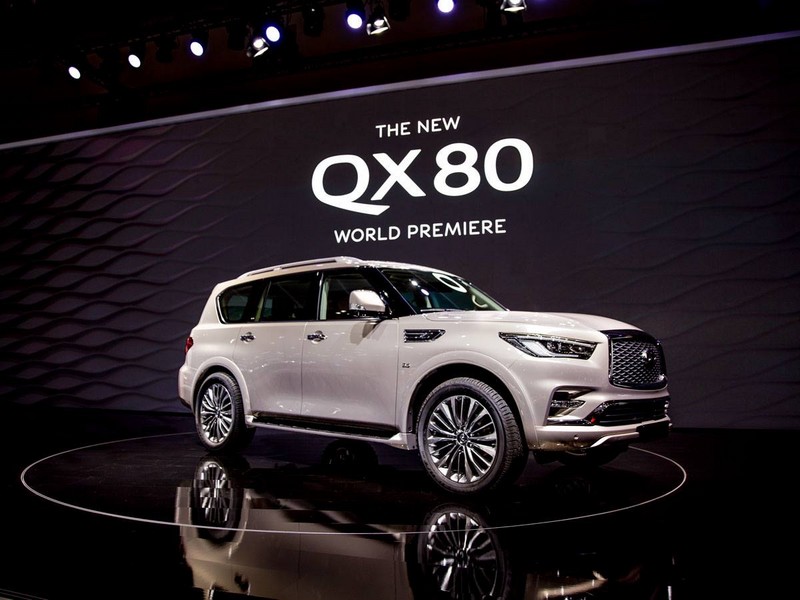 2017 Dubai International Motor Show was the stage of a new car launch. Infiniti's presence in the luxury SUV segment is enhanced by the new 2018 QX80. The 2018 QX80 takes Infiniti's "Powerful Elegance" design language in a bold new direction, creating a powerful, contemporary and commanding aesthetic. Production of the new QX80 is underway at Infiniti's Kyushu production facility in Japan, and it will go on sale in select Infiniti markets across North America, Asia, Western Europe and the Middle East the end of 2017.
"The 2018 QX80 stands apart with a refined and spacious cabin that features high-quality materials, a hand-crafted finish, and  advanced drive-assist technologies — all combining to promote a sense of inclusive, modern luxury and set new standards for upscale sophistication," said Infiniti.
With a taut yet comfort-oriented suspension and ample performance from its 5.6-liter V8 engine, the new QX80 gives drivers an assured feeling of control and confidence at the wheel.
The QX80, with its bold design and agile performance, attracts on average the youngest buyers in the full-size SUV segment.  Research also shows that the QX80 appeals to a higher percentage of female buyers compared to the competition, with top  purchase reasons including spaciousness for five or more passengers, advanced safety features, luxurious look and feel with  natural finishes, ample cargo space and a vehicle that is easy to maneuver.
"The new INFINITI QX80 has been designed and engineered to allow customers to travel everywhere in luxury. Our flagship SUV features a high-quality, hand-crafted interior, creating a driver-centric, passenger-minded space for inclusive, modern luxury travel," said Christian Meunier, Infiniti Global Division Vice President.