"Cooking is about not only the quality of ingredients, but also the quality of the ideas." – Massimo Bottura –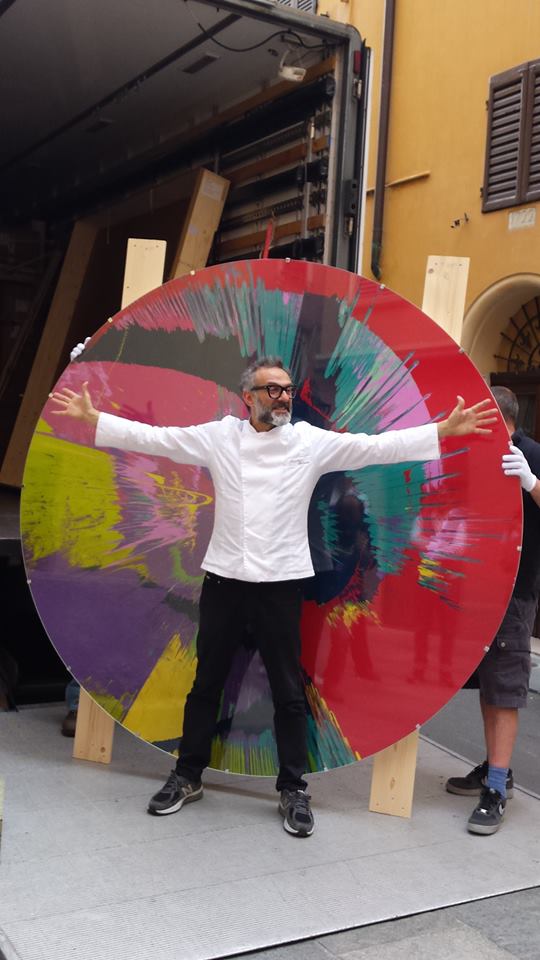 One of the foremost ambassadors of modern Italian cuisine, Massimo Bottura, will bring his celebrated three Michelin-starred restaurant, Osteria Francescana, from Modena to the contemporary art galleries of Sotheby's London auction house this summer.
Massimo Bottura's Osteria Francescana restaurant will open its doors at Sotheby's in London for three days on the evenings of 27, 28 and 29 June 2015, with a seven- course tasting menu carefully selected to provoke a dialogue between food and art.
Dishes on ofer include the Damien Hirst-inspired 'Beautiful Psychedelic Spin- painted veal, not fame grilled' – a beef fllet, frst marinated in milk, and then served with tri colour sauces purposefully spun like the artist's spin-paintings. The sixth course, 'Oops! I Dropped the Lemon Tart' pays homage to Ai Weiwei's radical work Dropping a Han Dynasty Urn (1995). The final course, 'Camouflage: Hare in the Woods' is inspired by Pablo Picasso who saw Cubism in a painted military truck.

Housed within the art galleries of the auction house, the restaurant will be hung with contemporary artworks by many of the artists who have infuenced Bottura's conceptual approach to cooking: Gerhard Richter A B Brick Tower, Sigmar Polke Foret Nationale 1989, Lucio Fontana Concetto Spaziale Attese 1960-1961 , Piero Manzoni Achrome 1959, Wolfgand Tillmans Freischwimmer 144, Olafur Eliasson The Lauger Morning Light Series 2006.
Spanning over 50 years of artistic production, the works will all be included in Sotheby's upcoming auctions of Contemporary Art on 1 and 2 July.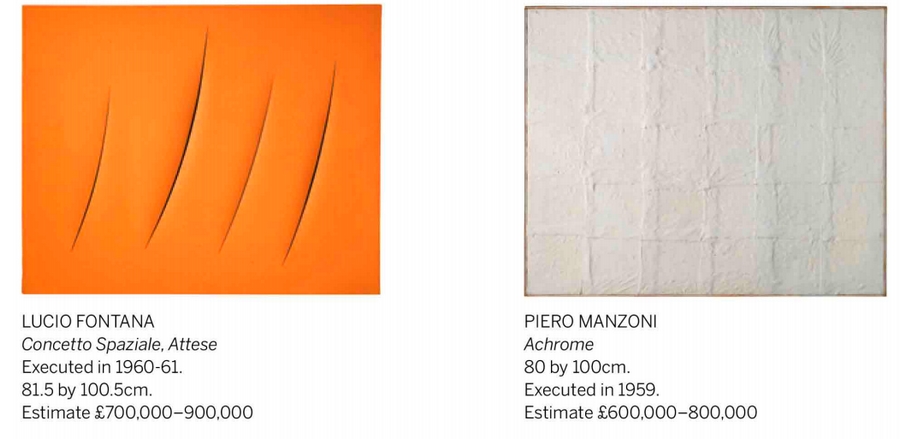 Located next to numerous artist's studios and galleries in Modena in northern Italy, Massimo Bottura's Osteria Francescana has been the centre of non-stop trafc from galleries all over the world for many years. In Massimo's words, 'We fed them and they fedus, and the exchange brought unlimited energy and stimulus to the restaurant…"In time theart found its way into the kitchen, and before we knew it art became our landscape of ideas, fring our palates and our recipes with imagination…it became a reference point for a kitchen that was determined to move forward, beyond tradition, beyond our horizons" (extract from Never Trust a Skinny Italian Chef (Phiadon, 2014).
The seven course tasting menu at Sotheby's London including a welcome aperitif costs £250, while the wine pairing will be available for £95.