Alfa Romeo queen of the Mille Miglia 2015.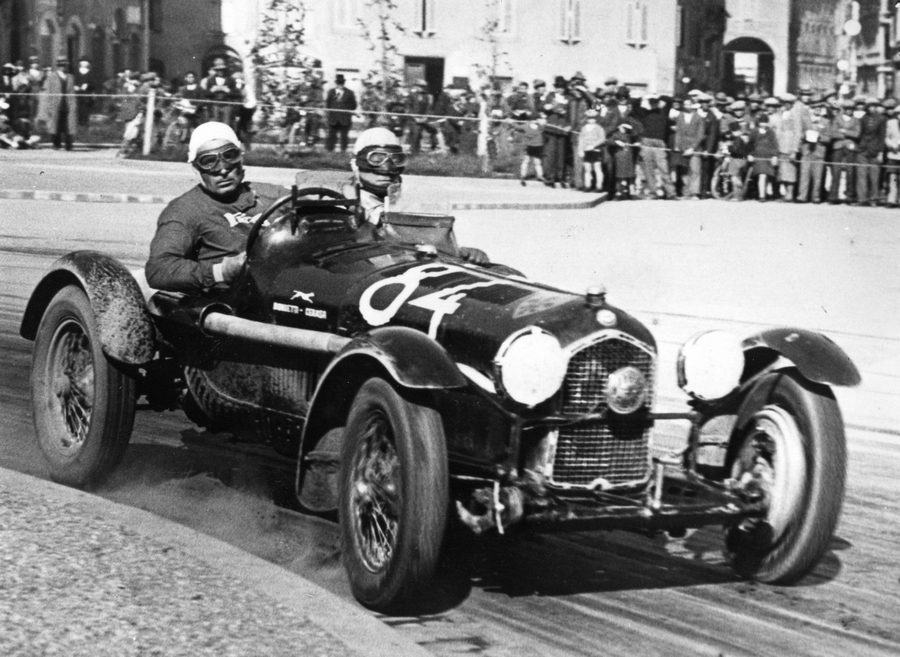 Alfa Romeo cars triumphed eleven times at Mille Miglia – "a record of success that will never be beaten," says the Italian automotive brand, the Gold Sponsor of the historic commemoration of the "most beautiful race in the world" which will start and finish in Brescia.
The brand is showcasing two official cars from the Museo Storico Alfa Romeo – the"1900 Sport Spider" (1954) and the "750 Competizione" (1955), two exclusive high-performance roadsters. It is worth to remember that 2015 marks the 80th anniversaryof the victory of Pintacuda and Della Stufa with the Tipo B "P3" specially preparedfor the 1935 edition, followed in ranking by five other Alfa Romeo cars.
Some race and some adventure, the 33th edition of the "Freccia Rossa" will feature 464 cars entered by teams from 42 countries that will face a challenging course of 1,760 km. The regular race consists of 84 special tests including 76 traditional tests and 8 medium ones. What many consider as "the most prestigious travelling museum in the world" will also halt at the Villa Reale in Monza, institutional headquarters of the Lombardy Region, and at the Autodromo Nazionale, on the occasion of Expo 2015 of which Fiat Chrysler Automobiles and CNH Industrial are the Official Global Partners.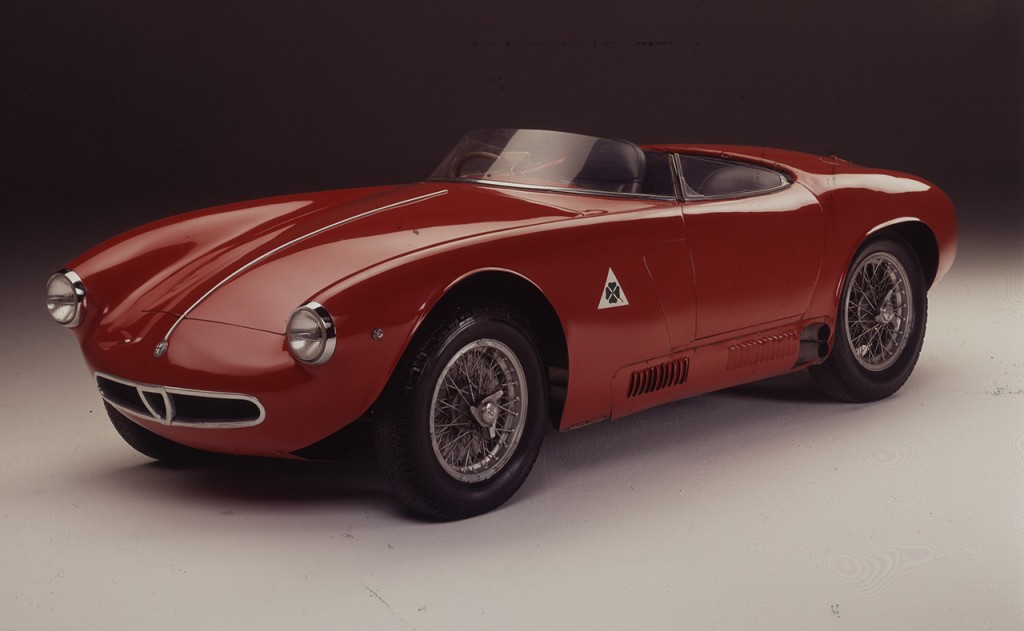 In detail, the "1900 Sport Spider" is a racing roadster equipped with a 4-cylinder DOHC engine of the "1900", dry sump, brought to a maximum power of 138 hp, that launches the car at 220 km/h, thanks to a weight of 880 kilograms and particularly efficient aerodynamics. The "1900 SS " is equipped with a 5-speed gearbox and a De Dion rear axle ‒ the performance and drivability of the car are modern, responsive and sincere, with a high grip. The design was implemented by Bertone: compact and essential, it transmits the "dynamism" typical of all Alfa Romeo cars.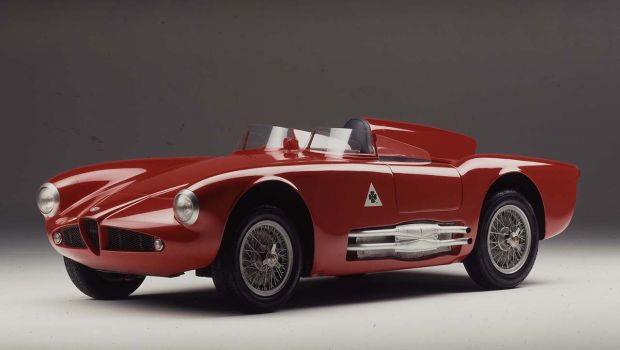 The second car showcased is the "750 Competizione", which is also a competition roadster, created in 1955 to compete in the "sports up to 1.5 litres" category. The "750", whose name incorporates the code-type of the almost contemporary "Giulietta", is designed using a 4-cylinder DOHC engine with a light alloy of the "Giulietta", with displacement increased to 1488 cc and with "double switch ". The maximum power goes up to 145 hp (reached at 9,500 rpm) that allows it to reach a speed of 220 km/h.