Lamborghini 50th Anniversary Grand Tour
Lamborghini 's 50th Anniversary Celebration Plans (1963-2013)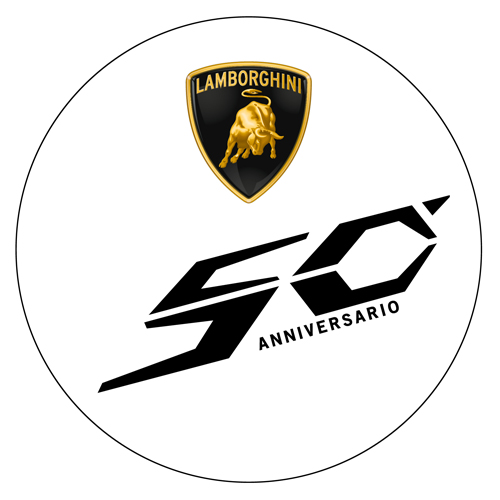 Lamborghini, one of the world's most sought-after super sports car, will celebrate in 2013 its 50th Anniversary. The celebrations to be held in Italy and abroad throughout 2013 will culminate in May, during the same week in which, 50 years ago, the company was incorporated and the inaugural foundation stone was laid at its factory in Sant'Agata Bolognese.
The Lamborghini 50th Anniversary Grand Tour, expected to be the biggest Lamborghini rally in history, will run the length of Italy, and will be attended by Lamborghini owners and dealers from all over the world.
From May 7-11, 2013, more than 1,200 km of Italy's roads will roar with the thrum of hundreds of Lamborghinis. On Tuesday, May 7th, the cars will gather in Milan, Italy's capital of fashion and design, leaving the next day for Forte dei Marmi, one of the most exclusive resorts on the Tyrhennian coast. On Thursday, May 9th, they will set off towards Rome, with a triumphant evening arrival in the city center.
On Friday, May 10th, the cars will depart towards Bologna, via Orvieto, arriving at Emilia-Romagna's capital during the evening.
Saturday, May 11th will mark the closing day of the celebrations: the cars will head off in procession from Bologna towards Lamborghini's famous factory in Sant'Agata Bolognese, where participants will visit the historic museum, the production facility, as well as enjoy other Lamborghini experiences. At each stop, Lamborghini fans will be able to admire the cars.
In particular, a packed program of events has been planned in collaboration with the city council of Bologna, including a display of the Lamborghini cars participating in the rally. The display will be located in the city's main square, Piazza Maggiore, from May 10-11, 2013.
2013 will also see a renewal of the collaboration between Lamborghini and the City of Rome, two years after the dynamic launch of the Aventador in the Italian capital.
"Over the past 50 years, Lamborghini has represented the dream, legend and symbol of a unique, remarkable region – Emilia-Romagna – whose proud, determined people have given us models unlike anything else in the world," said Stephan Winkelmann, President and CEO of Lamborghini. "Even today, now that we are an international enterprise, this deep bond with our local history and culture is still very strong. We are certain that the events in Italy and abroad will make Lamborghini's 50th Anniversary a unique, memorable experience for all our fans, as they look forward to reliving first hand the emotions of the past, and savor the anticipation of a new and exciting future."