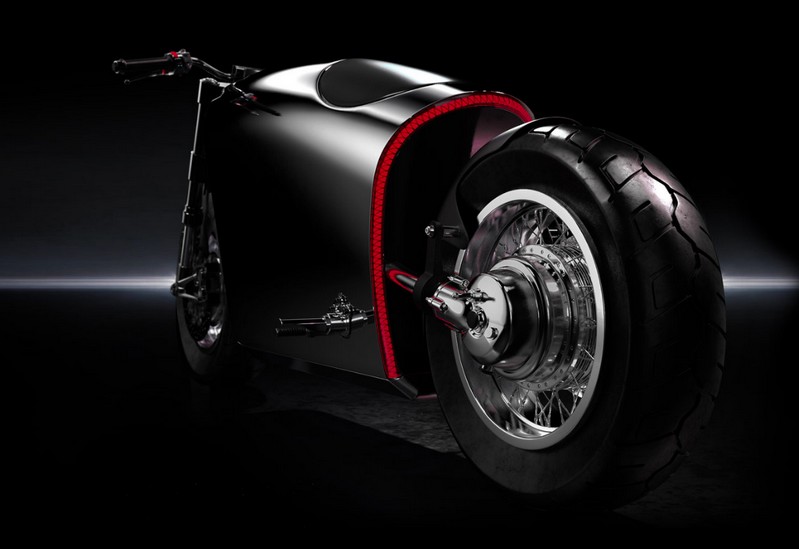 Saigon-based motorcycle company Bandit9 keeps turning to vintage motorcycles. Bandit9 brings again the world motorcycles only seen in science fiction films and comic books with The Dark Side. To ignore close-minded traditionalists and outdated road regulations that have delayed the future, the company launched last year The Odyssey – the signature Bandit9 and a leap into the future of motorcycles.
The unibody was made from 904L steel, the seat with memory foam covered in Italian leather, and performance components from aeronautic materials designed for competition. With only 9 made, all these works of art are machined with precision down to nanometers.
"Our bikes are part of a number of prestigious galleries and museums around the world (New York, Dallas, Geneva, Dubai, Tokyo, Stockholm to name a few)," says Bandit9. "They're among vehicles that are of historical importance, machines that signify technical and artistic achievement: Steve McQueen's Ferrari, T.E. Lawrence's Brough Superior, one of the first Harley Davidsons. Our designs have become instant classics; here's your chance to own a piece of history," added the luxury motorcycle company.

Dark Side. An edition limited to 9 units
The Dark Side bike (Price: $32,000 including Free Door-to-door Shipping) is entirely handmade and its finish so perfect, it puts stock motorcycles to shame. The Dark Side is covered in a deep, reflective black. The RevX 750cc engine is powder-coated with machined fins, an elegant ceramic black on the exhaust, a seductive black on the unibody, fenders and front cowl.

L-Concept – a Sci-Fi Masterpiece
L-Concept bike defines a new class of vehicles that feels more at home on the lunar surface than on the streets. This is pure science fiction turned reality, says Bandit9.
The customizations include: Highly Modified Frame, Polished Unibody Tank, Teardrop Leather Seat, Jet Engine Cover, Custom Front Cowl, Antennae Handlebars, Custom Switches, Custom Exhaust, Tubular Swing Arm, Horizontal Rear Suspension, Custom Front Forks, Modified Air Filter, 19″ Rims, Front and Rear, Electric Starter, Front Disc Brake, Rear Disc Brake, Custom Speedometer, Custom Gas Cap, Custom Headlight, Custom Turn Signals / Brakelight.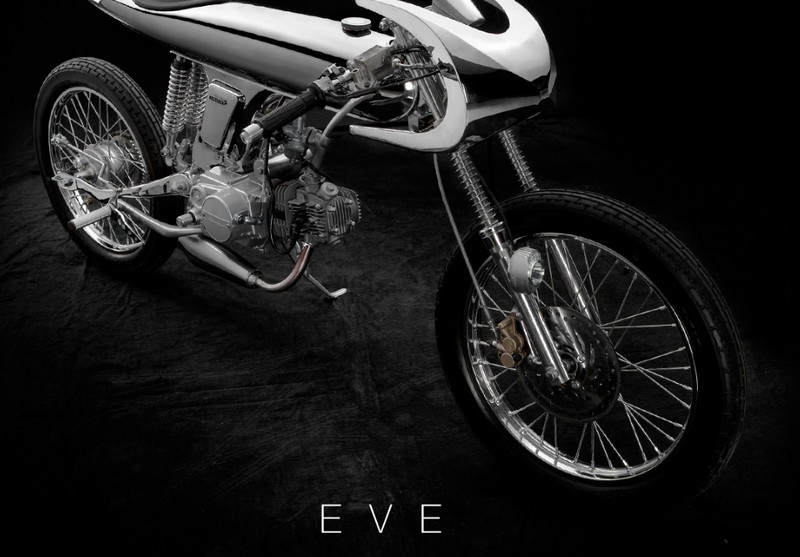 Your ride to Valhalla: the legendary EVE.
The EVE throws convention out the window and runs over it with its extreme, iconic design. There's room for crazy, impossible ideas in the real world. The completely bespoke and completely chrome EVE is proof of it.