Luxury and Wellness Redefine the Future of Fashion, Says Euromonitor in the 2017 report "The Future Direction of Athleisure and Luxury Apparel." So, What's next for athleisure and how luxury is stepping it  up.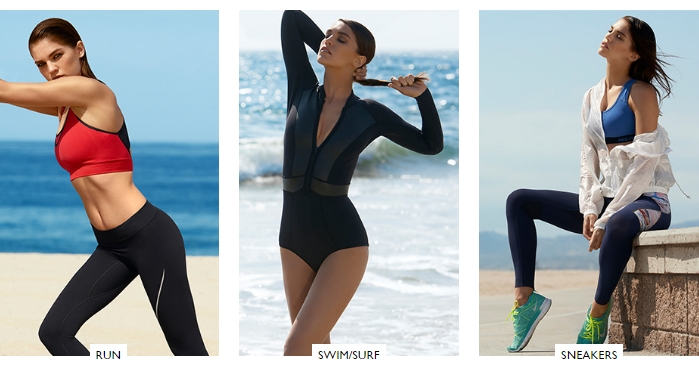 The fashion for wearing fitness apparel away from the gym was well and truly cemented in the mainstream fashion retail and threw down the gauntlet to the jeans industry (due to the growing popularity of yoga and jogging pants). However 2016 saw a new battleground emerge in luxury fashion too, as more and more designer labels looked to cash in on this trend. This trend affected menswear as much as womenswear.
There is speculation that consumers are losing interest in athleisure, raising questions over the industry's future and direction. How can apparel and luxury brands use this downturn as an opportunity to recapture consumers' attention, capitalize on changing demands and strengthen the Lux-leisure trend? According to Euromonitor International analysts, the growth in global wealth is underwriting luxury  lifestyle and wellness trends, as consumer interest veers towards experiences rather than personal luxury goods.
The growth in athleisure is not only influencing the luxury goods industry but also the jeans category as yoga and jogging bottoms have gained consumer appeal, becoming versatile "must have" items in many wardrobes globally. According to Euromonitor International, the global jeans market has seen a slow growth over the last few years.
"To fight back, the jeans industry is now looking at ways of turning the athleisure trend into its own opportunity, as brands design denim for men and women with new stretch fibres and fabrics with more effective sweat management to make them feel like jogging bottoms." The new innovations in more comfortable textures has helped jeans see a global increase of almost 4 percent in 2016," comments Magdalena Kondej, head of apparel and footwear at Euromonitor International.
"Athleisure is still going strong and will begin to evolve into a more sophisticated trend, impacting multiple categories and industries," says Bernadette Kissane, apparel and footwear analyst at Euromonitor. "Previously sportswear has been used as a fashion statement, and going forward the boundaries between these two industries will continue to blur as athleisure leads to an entirely new way of dressing."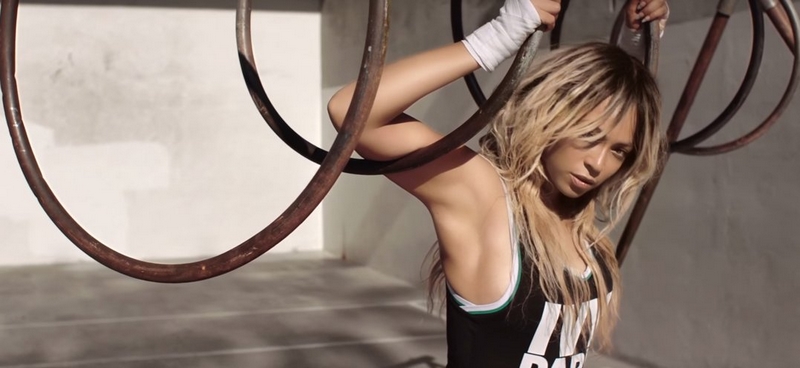 Whilst some demand for luxury health and wellness is consumer-led, celebrity endorsements have also fuelled the "athleisure" boom. We have long been familiar with Stella McCartney's collaboration with adidas but 2016 saw a further spate of launches, with the global release of Beyoncé's Ivy Park line, which is exclusive to selected stores and retailers, Rihanna for Puma and the very sought-after adidas Yeezy by Kanye West, to name but a few.
Chanel, Dior, Balmain and Louis Vuitton are among the latest luxury brands to offer couture sneakers, while Fendi, Chloé and Hermès all launched capsule collections in 2016, specially designed for skiing and cross-fitting.
However, it is not just the luxury brands themselves that are expanding their offering in "athleisure". A number of high-end retailers and luxury department stores have also invested heavily in campaigns dedicated to "athleisure" and health and wellness. One recent example from 2016 is Lane Crawford's Fit Room concept and two years ago, luxury internet retailer Net-a-Porter launched Net-a-Sporter dedicated to selling active wear and designed for 11 sports including golf, ski, equestrian, gym, yoga and dance. However, the biggest andmost prominent of such projects from a retailer probably comes from London-based luxury department store Selfridges.
In April 2016 Selfridges launched The Body Studio located at its flagship store on London's Oxford Street. Occupying over 37,000 square-feet and housing over 150 brands, this was the largest department ever opened by the iconic store, with the idea of being an all-in-one holistic fashion and accessories destination created for women to promote and celebrate the mind, the body and overall wellness. Amongst other things, the department offers state-of-the-art private and VIP changing rooms with three-way "total vision" mirrors (including a "bum mirror") and a new "zero-tape" measurement service.
At the same time, Selfridges launched the world's first ever pop-up gym to be opened in a department store, The BodyWork, a six-week takeover by London-based boutique spin class studio Psycle and a two-week pop-up by London-based yoga group Yung Club.