Valkyrie is not only the ultimate Aston Martin, but the ultimate expression of hypercar design.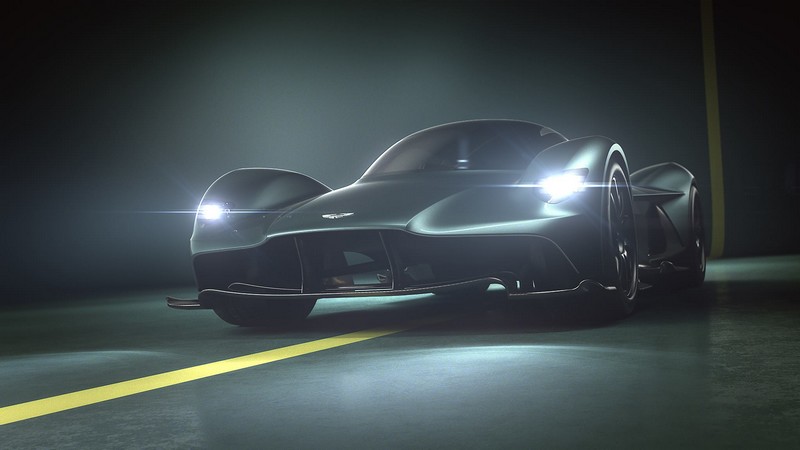 Aston Martin has chosen the 2017 Geneva Motor Show to launch AMR – "an exciting new brand that brings a new dimension of race inspired inspired dynamism and performance." AMR takes Aston Martin's road cars to new and exciting extremes like the revolutionary hypercar co-developed by Aston Martin and Red Bull Advanced Technologies, formerly identified by its codename AM-RB 001.
AM-RB 001 new name takes its name from the gods and is rooted in ancient mythology. By bringing together Aston Martin, Red Bull Advanced Technologies, project partner AF Racing and some of the world's leading technology partners, the Aston Martin Valkyrie promises otherworldly performance befitting of its name.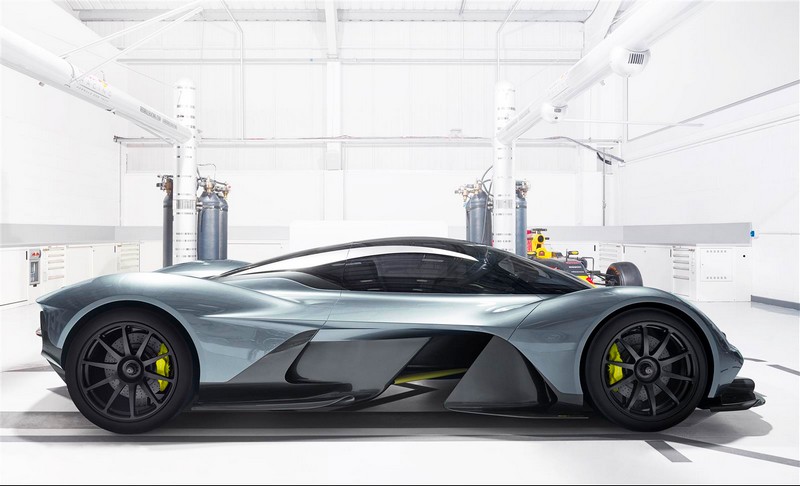 Virage, Vanquish and the Aston Martin Vulcan – Aston Martin's very own God of fire – are more recent 'V' cars to continue the Aston Martin lineage. Now, seven decades after the Vantage name started it all, the Aston Martin Valkyrie propels this uniquely distinctive family of model names to another level.
"Aston Martin model names have deep meaning. They need to inspire and excite. To tell a story and enrich a narrative that stretches back some 104-years. The Aston Martin Valkyrie is an incredibly special car that demands an equally remarkable name; an uncompromising car that leaves nothing in reserve. The connotations of power and honour, of being chosen by the Gods are so evocative, and so pertinent to a car that only a
fortunate few will ever experience," explained Aston Martin's Chief Creative Office, Marek Reichman.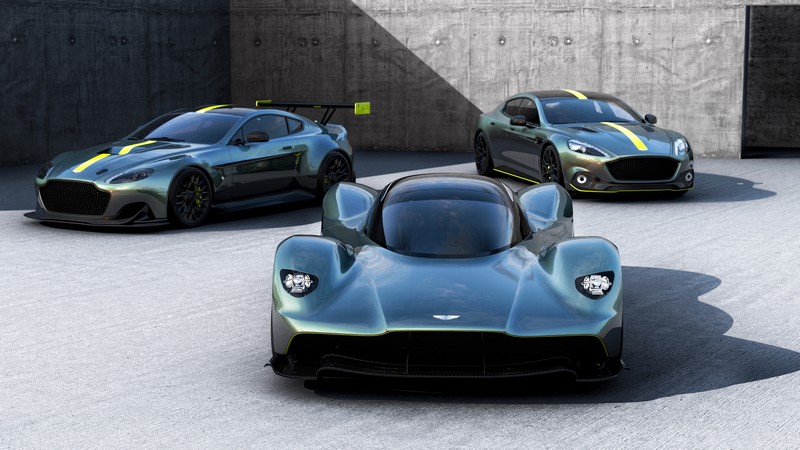 At this year's Geneva Motor Show, Aston Martin unveiled two AMR concepts: The Rapide AMR and Vantage AMR Pro. The Rapide represents the first tier of AMR, enhancing the four-door sports car with a comprehensive suite of power, chassis and styling upgrades, plus a spectacular new interior treatment. The Vantage AMR Pro – heavily influenced by Aston Martin Racing's WEC winning V8 Vantage GTE – is the pinnacle; an uncompromising demonstration of AMR's 'Track to Tarmac' philosophy whereby race technology is transferred to road cars.
While future development of the core AMR models will be part of Aston Martin's central vehicle engineering teams, development of all AMR Pro models will be led by Q by Aston Martin Advanced Operations. This highly- skilled department – managed by Aston Martin's VP and Chief Special Operations Officer, David King – already has extensive experience of creating extreme Aston Martins, with recent projects including the Vantage GT12, Vantage GT8 and Aston Martin Vulcan.