Small Luxury Hotels of the World's Art Hotels Re-inventing Art Exhibitions.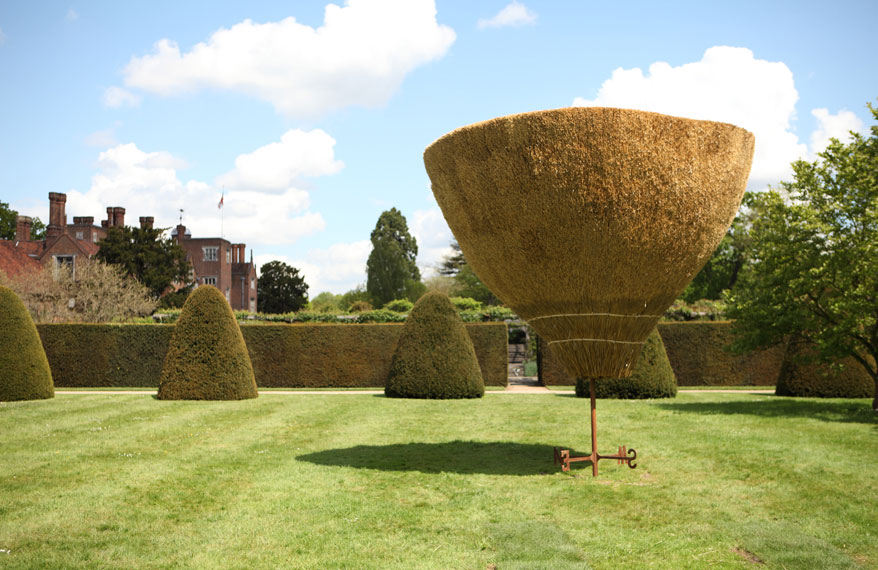 Hotels are now competing with galleries and museums as an alternative exhibition space and engaging creative directors and curators to help
them select works for permanent or temporary exhibitions. With over 520 hotels around the world, Small Luxury Hotels of the WorldTM (SLH)
is home to some of the most amazing art hotels creating a unique opportunity for guests to admire and be inspired by the creativity and
beauty art embodies. Here is a highlight of SLH's hotels that are Re-inventing Art Exhibitions: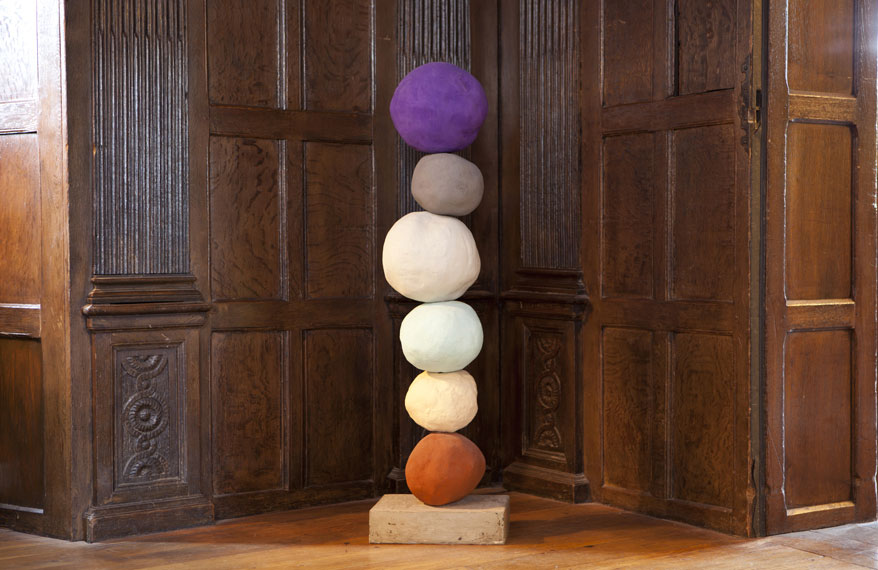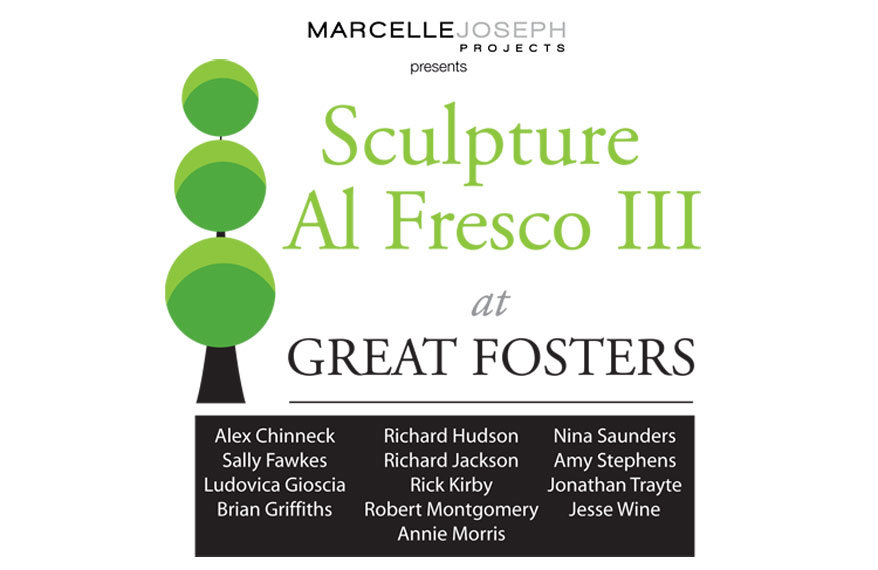 Sculpture al Fresco III at Great Fosters (Great Fosters, Egham, United Kingdom)
From 5 June 2013 until 26 September 2013, Great Fosters in Surrey, the former royal hunting lodge of King Henry VII dating back to 1550 AD, hosted Sculpture al Fresco III, the third annual summer sculpture exhibition in the house and grounds of the property. Presented by Marcelle Joseph, independent curator, consultant, founder and director of Marcelle Joseph Projects, this show seeks to find contemporary sculptors with 'singular voices' in the international art world, to present their work against the backdrop of this historic house and one of the finest Arts and Crafts gardens in all of Europe. Each of the thirteen artists in the exhibition has been asked to respond to the unique, rich setting and history of this over 450-year old stately home that has been a country house hotel since the 1930's.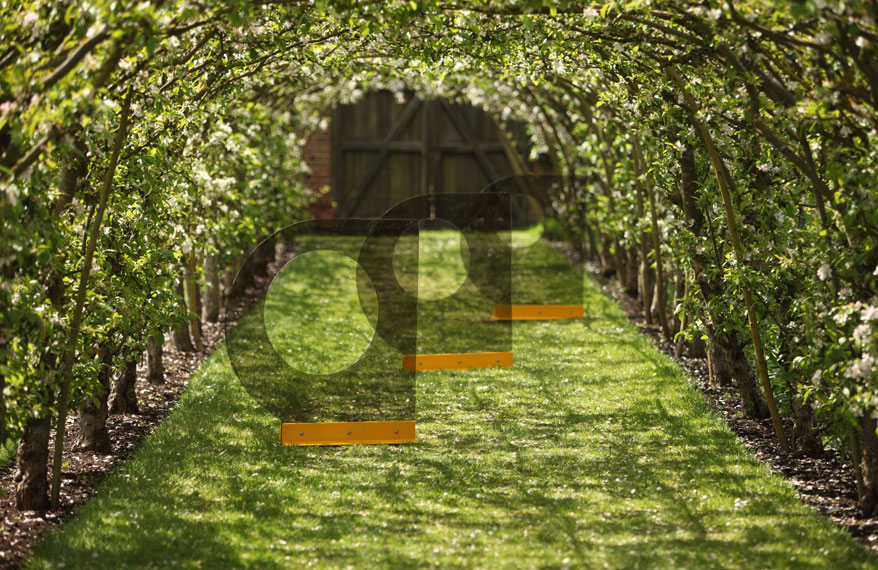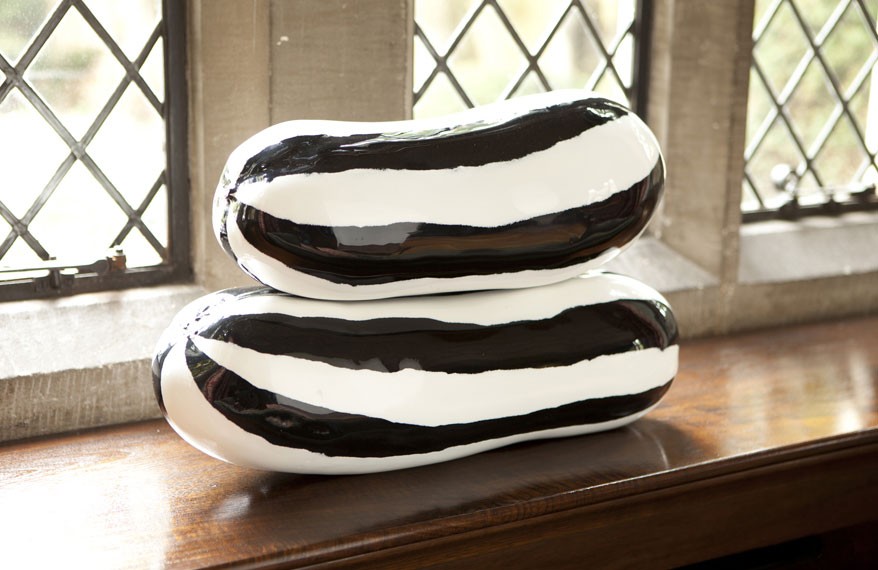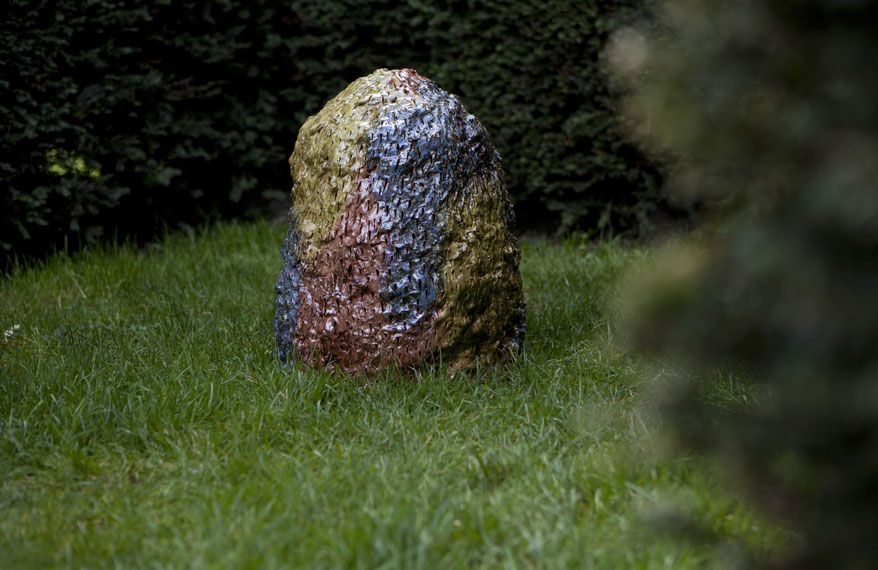 The landmark sculptures on display ranged from Alex Chinneck's four metre tall inverted thatched roof that revolves in the wind perched on top of its iron weather vane to street artist Robert Montgomery's poetic, wooden, text work that lit on fire on the opening night of the exhibition. Jonathan Trayte, known for his culinary-inspired works, engaged in his own culinary performance on the private view evening, turning the spit of his newest creation, a Tudor-inspired steel roaster that will feed the guests different joints of meat raised on the Estate Farm of Great Fosters. A collaborative kiln-casted glass work by Richard Jackson and Sally Fawkes, who work both collaboratively and independently, was the highlight of the front forecourt of the hotel this summer, allowing the viewer to gaze in awe of its mastery of material and in awe of the Tudor architecture that can be seen through this sculpture.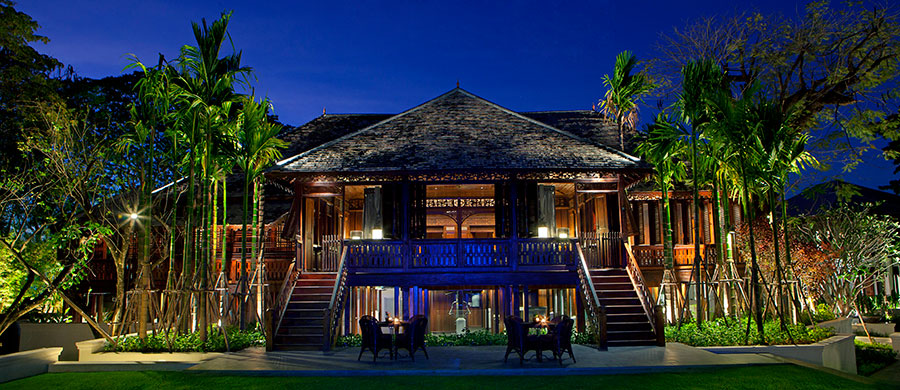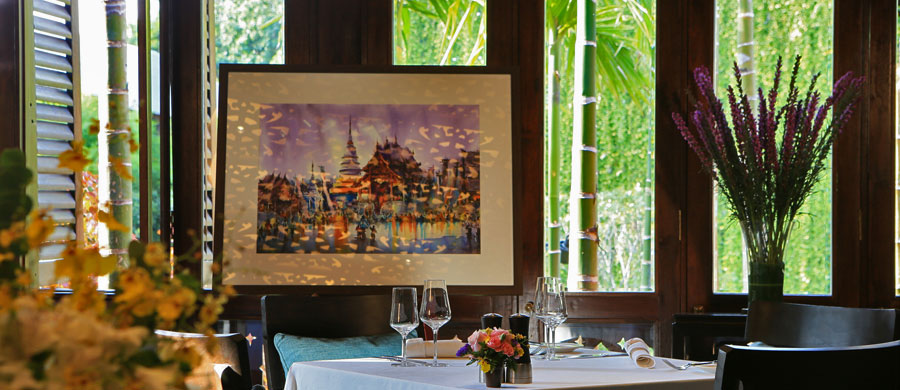 137 Pillars House, Chiang Mai, Thailand
Built in 1889 as part of the East Borneo Company headquarters, 137 Pillars House in Chiang Mai is a beautiful teak wood building that has been carefully restored to reflect its 19th-century origins. In keeping with its support of the local arts community, 137 Pillars House's restaurant Palette regularly features art exhibitions by local and Asian artists. As the name suggests, guests can enjoy exquisite cuisine in an intimate setting as well as Nouveau Asian Art exhibits that changes regularly.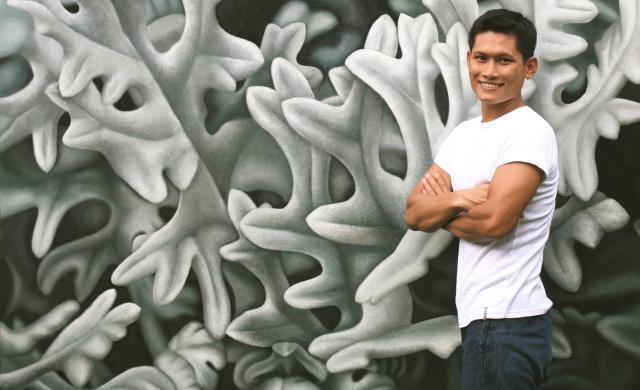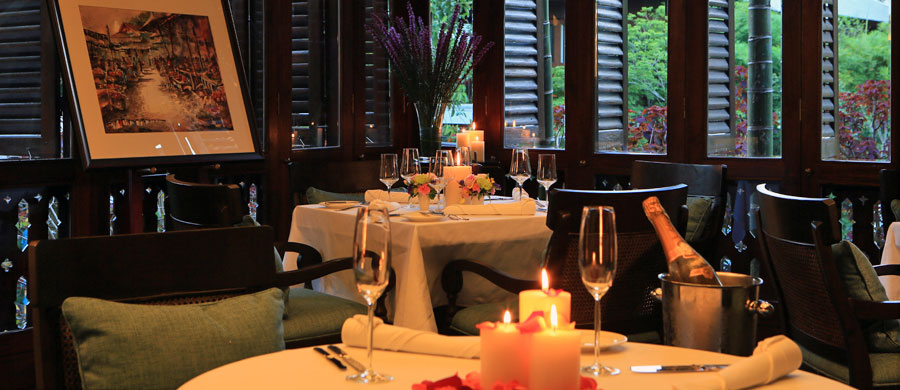 Palette recently featured an exhibition of watercolours including a mixture of portraits and landscapes by Worawuth Srakaeo, a student of famous Thai Artist Ajarn Thanakorn. Currently, the restaurant is featuring works by talented Thai Artist, Nat Posila whose paintings have been described as simultaneously traditional and modern. He has held a number of solo exhibitions throughout Thailand and Western Australia.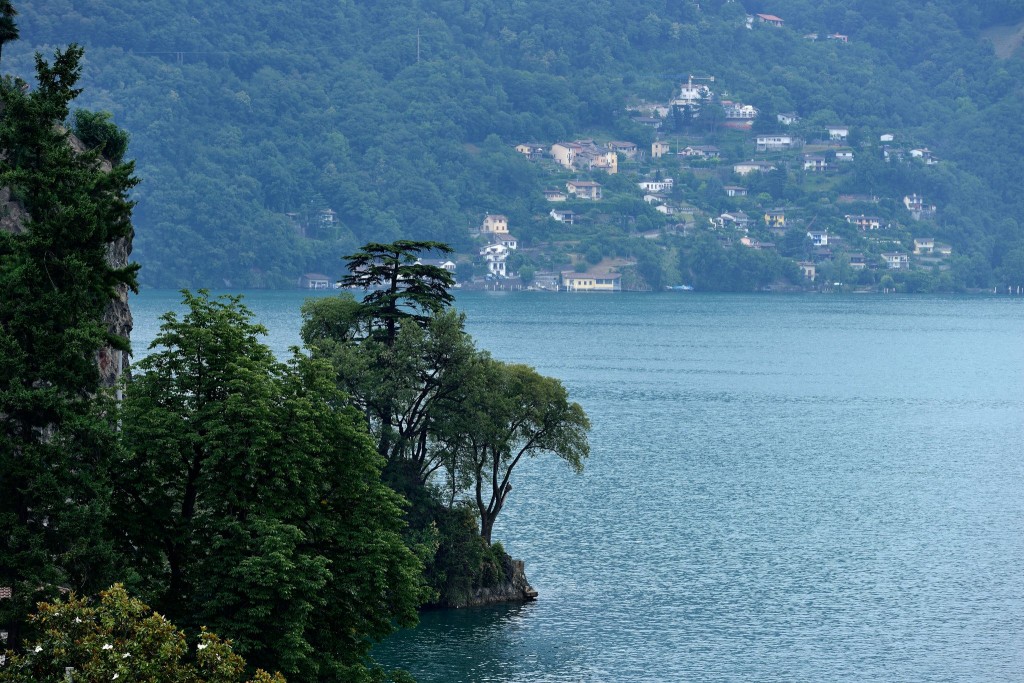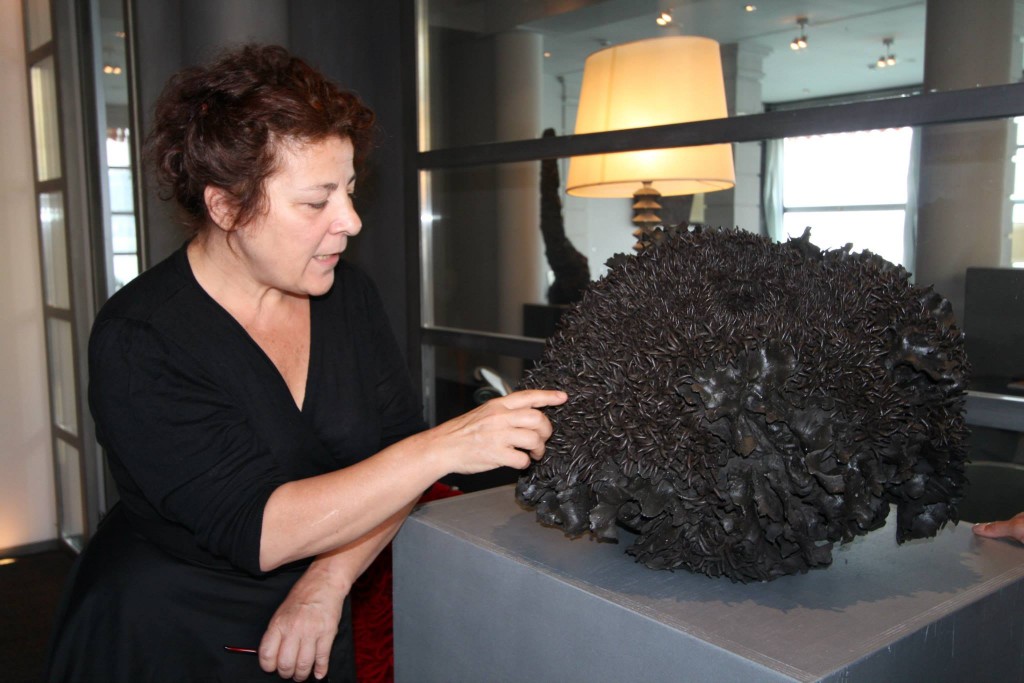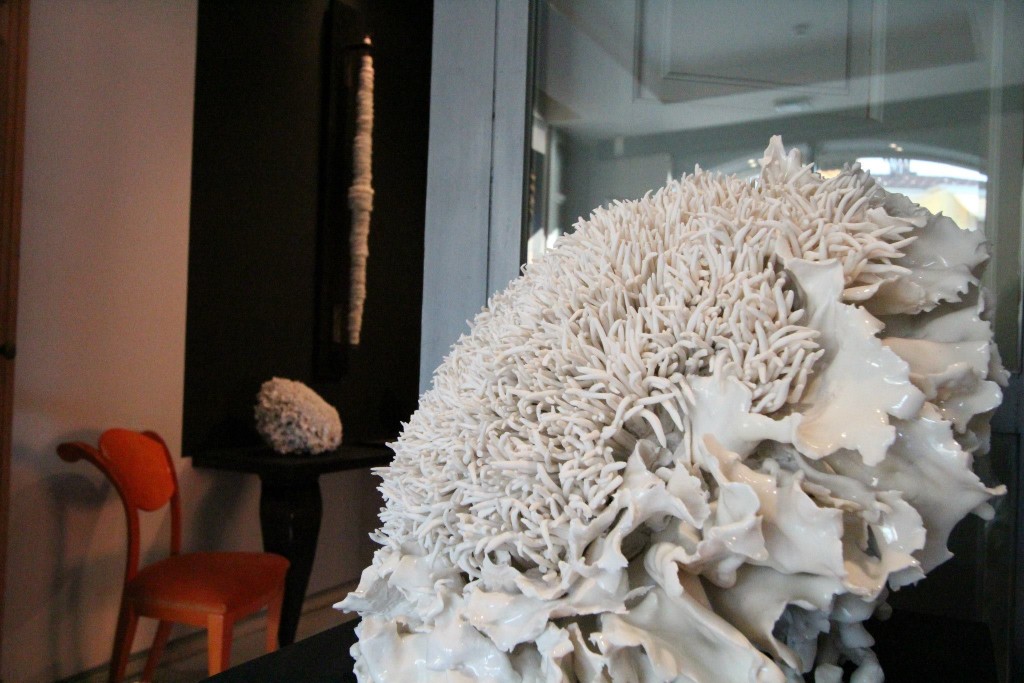 Grand Hotel Villa Castagnola Au Lac, Lugano, Switzerland
This elegant villa built in 1860, combines the charm of a bygone era with the comforts of a modern luxury hotel. Precious art pieces featured throughout the various public areas include 17th century Gobelin d'Aubusson tapestries in Salone Camino and Indian Rajastan panoplies and Afghan doors dating from the 19th century in Sala delle Palme.
The main highlight of Grand Hotel Villa Castagnola Au Lac is its one Michelin-starred restaurant which is located in an art gallery. The restaurant features art and sculpture by a range of contemporary artists, complemented by the signature dishes prepared by Executive Chef Frank Oerthle. Restaurant Gallery Arté al Lago is currently featuring an exhibition by French artist Valérie Lebrun whose ceramics are a stunning example of an extraordinary and highly personal art.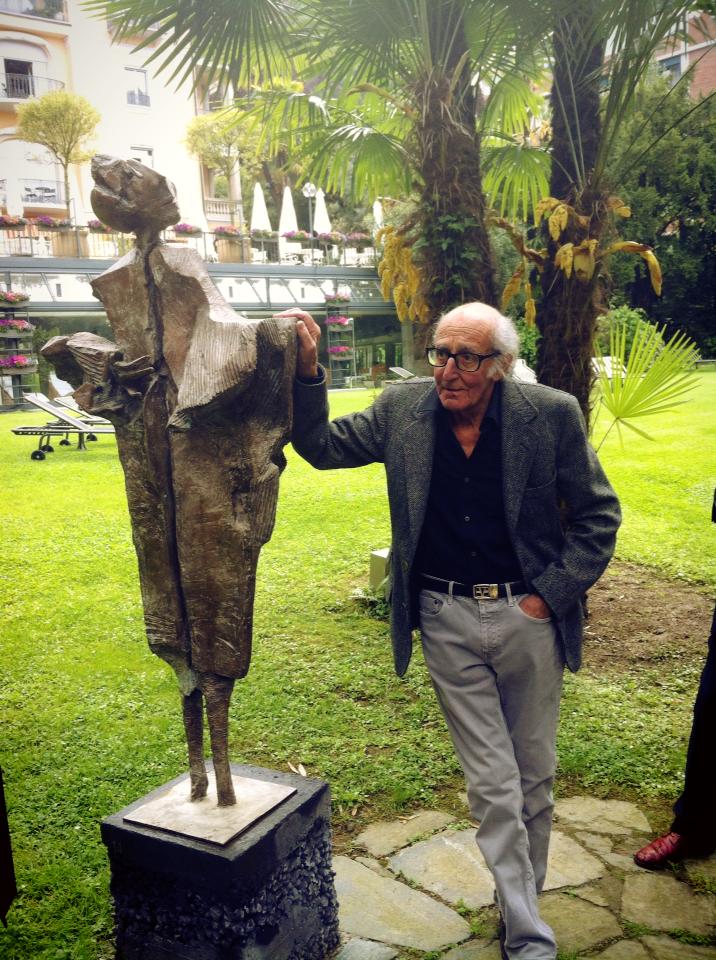 From 17 April till 15 November 2013, Villa Castagnola' beautiful park will be showcasing thirty statues by Nag Arnoldi, Ticino's best known sculptor, painter and art teacher. This exhibition features 30 pieces that highlight his 30-year career.