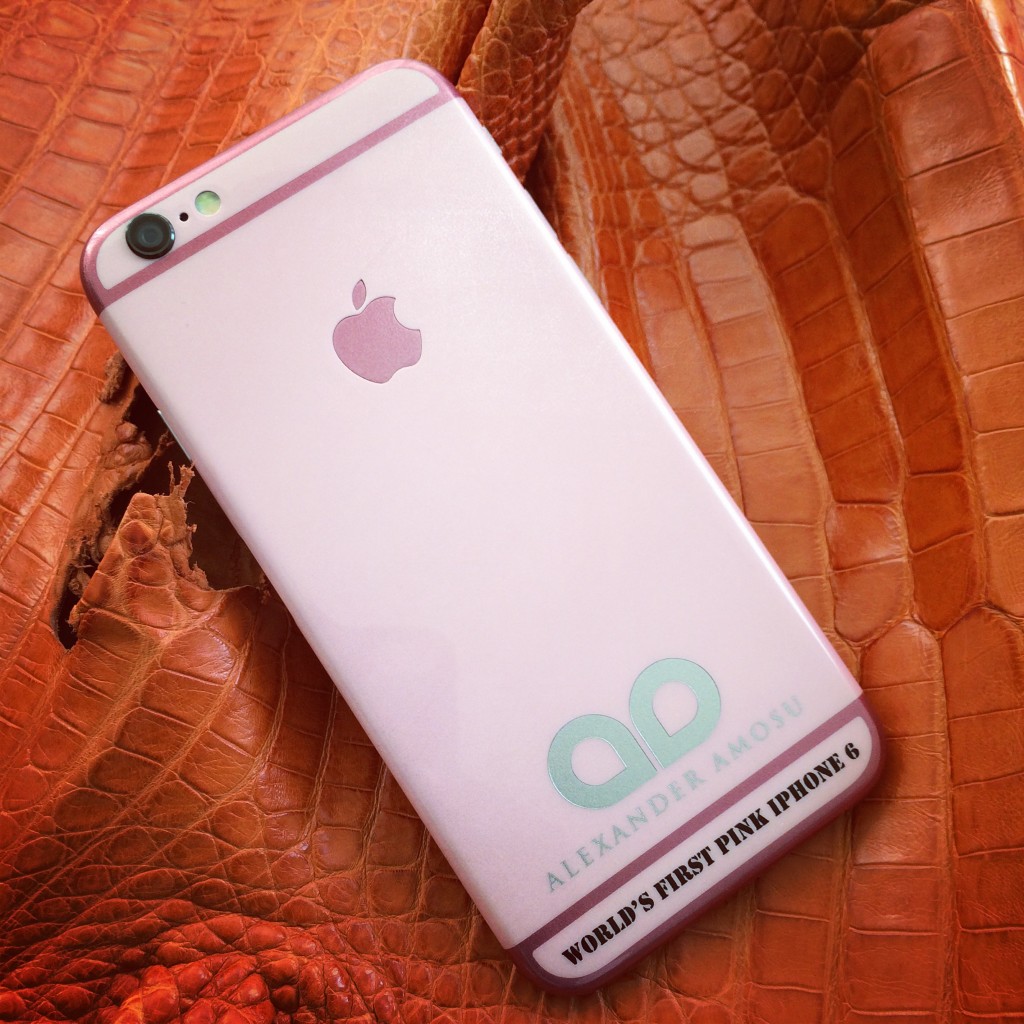 Luxury accessories brand Alexander Amosu updated iPhone 6 case with a new and exclusive color. Just in time for Valentine's Day and Spring, Amosu unveiled a special Pink edition limited to just 10 units. The model is the world's first pink iPhone 6 and costs £1,899 (~ $2,850). The rose gold version is available for £2,499 (~ $3,750), while Amosu Couture pink iPhone 5 is priced at £1,499 ($2,250).
The Amosu Couture Valentine models has their sides, rear panel and home button coated in an elegant shade of pink which perfectly graces the Valentine occasion. The models are also available with sides encrusted in Pink Swarovski crystallized elements.
To add to the luxurious Valentine experience, when you purchase a Amosu Couture Valentine edition you also get the Amosu Couture Pink Calf leather case. This will allow you to maintain and keep your precious luxurious gadget safe.