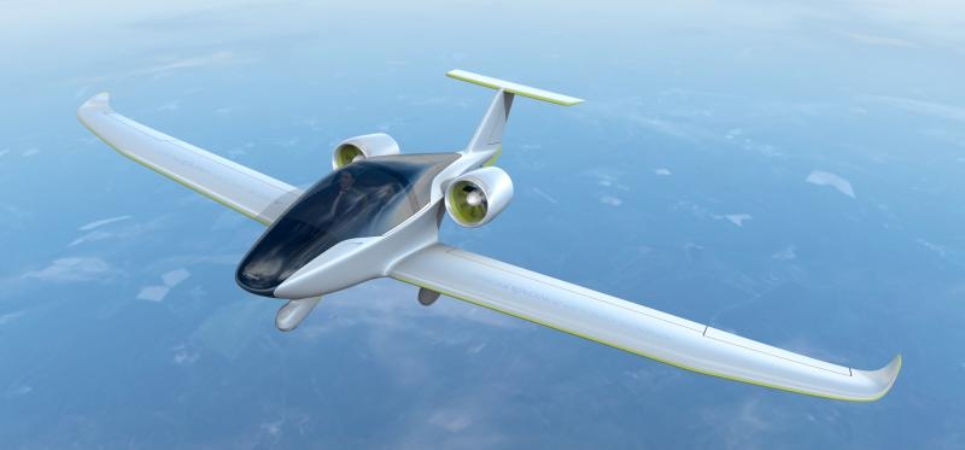 If Tesla aims to dominate electric trasportation on the ground in air there is another battle. Airbus is innovating by applying hybrid and electric propulsion to aircrafts. Airbus Group's new green plane – the all-electric E-Fan 2.0 protoype electric aircraft. The first public flight of the electric E-Fan experimental aircraft was the highlight of Airbus Group's E-Aircraft Day in Bordeaux, France.
The electric E-Fan training aircraft is a highly innovative technology experimental demonstrator based on an all-composite construction. Airbus Group announced that is aiming to perform research and development to construct a series version of the E-Fan and propose an industrial plan for a
production facility close to Bordeaux Airport. Airbus Group's research efforts support the environmental protection goals of the European Commission, as outlined in its "Flightpath 2050" programme, announced the aviation group.
"The E-Fan project and Airbus Group's commitment to the field of electric and hybrid research show our vision of future technological developments. It will not only lead to a further reduction in aircraft emissions and noise to support our environmental goals but will also lead to more economic and efficient aircraft technology in the long run. Our focus is to develop innovations that will help define what tomorrow's aerospace industry will look like," said Airbus Group Chief Technical Officer Jean Botti.