Chanel N°5 released in a new takeaway sized flacon.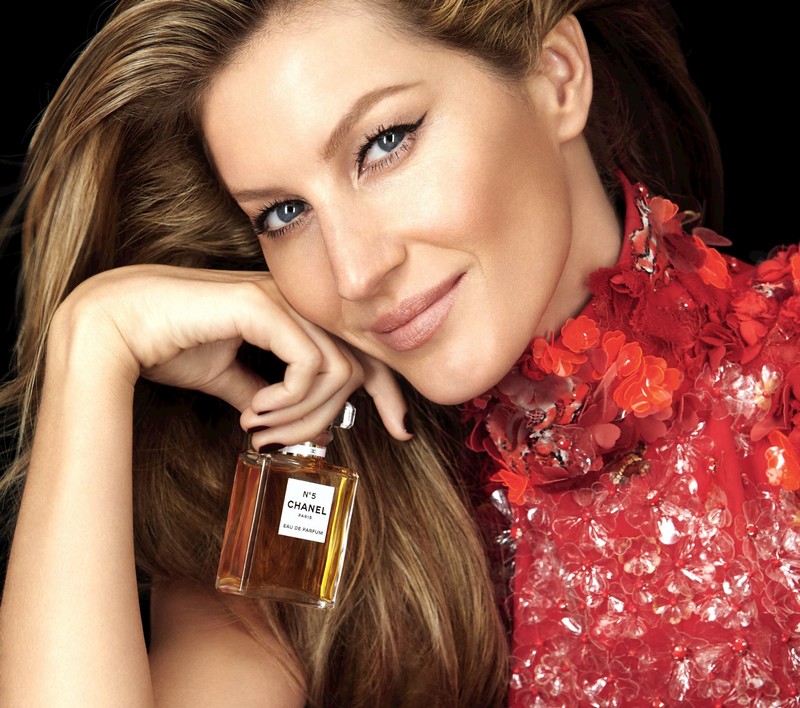 With winter holidays trips in mind, French beauty house Chanel has unveiled a new takeaway sized flacon for its revolutionary N°5 fragrance, one of the most appreciated fragrances of all time and the first perfume launched by French couturier Gabrielle "Coco" Chanel. A purse-sized N°5 fits perfectly into any clutch, handbag or rucksack. The new 35 ml bottle shaped in the original legendary design of Chanel's N°5 houses two scents: N°5 Eau de Partum and the N°5 Eau Première, each priced at €68 (35 ml).
Photographed by Patrick Demarchelier, Brazilian supermodel Gisele Budchen is the face of the new campaign for Chanel No. 5. The images show Gisele wearing red mini dress while leaning on to a large version of the perfume. According to Chanel, the formula used to produce No. 5 has changed little since its creation, except for the necessary exclusion of natural civet and certain nitro-musks.
Those interested in the story behind Chanel No. 5 perfume, visit "Mademoiselle Privé" exhibition opened at London's Saatchi Gallery (Running October 13 through November 1).