Bol d'Or Mirabaud, final ranking.
Simply taking part in and completing the world's largest lake regatta is a victory in itself.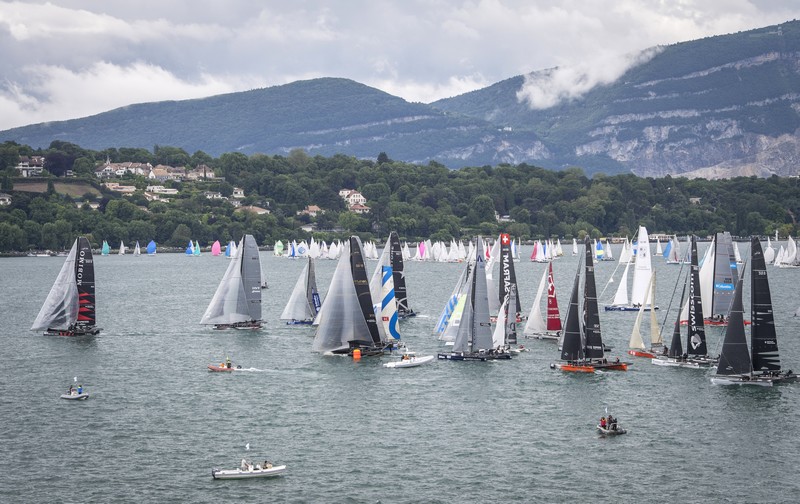 The 2016 Bol d'Or Mirabaud offered 520 registered boats pleasant conditions, especially for "The Décision 35," the Ladycat powered by Spindrift Racing. Skippered by Xavier Revil, The Décision 35 took its third Bol d'Or Mirabaud victory in seven years.
The Bol d'Or Mirabaud welcomes mono-hulls and multihulls each year on Lake Geneva, starting in Geneva, Switzerland. More than 500 boats encounter each other on this 123 kilometer (66.5 nautical mile) course from Geneva to Le Bouveret et back. The race started in 1939 and is now considered to be the most important inland lake regatta in the world.
If the beginning of the race enjoyed better than expected conditions, the dark clouds accumulating over the Jura summits eventually turned to rain over the Grand-Lac (the largest central part of the lake), in the form of a squall offshore from Saint Prex. The wind was never very strong – 15 knots maximum – but strong enough to allow Alinghi to take the lead, and keep it all the way to Le Bouveret.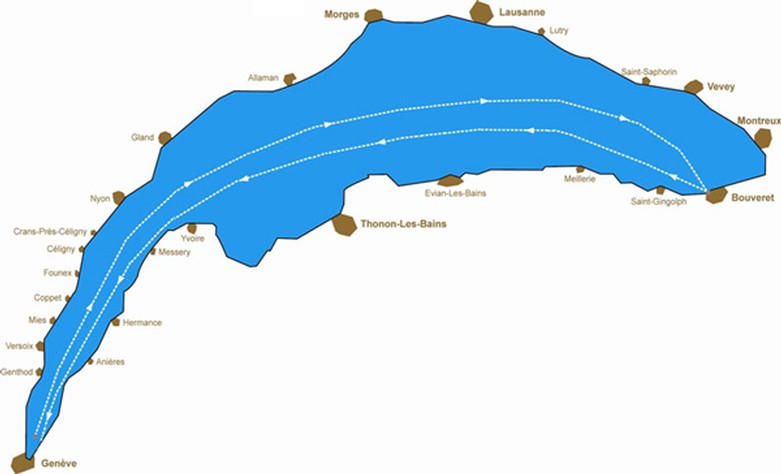 Bol d'Or Mirabaud, final ranking:
1) Ladycat Powered by Spindrift Racing
2) Alinghi
3) Mobimo.
As Official Timekeeper of the 2016 Bol d'Or Mirabaud for the fourth consecutive year, Hublot confirmed its passion for sailing and its fondness for the Lake Geneva region.
To celebrate this 78th edition, Hublot is unveiling a 78-piece numbered limited watch. The Classic Fusion Aerofusion Chronograph 2016 Bol d'Or Mirabaud is inspired by the codes of sailing and showcasing the blue colours of Lake Geneva,will be sure to win over sportspeople looking for a touch of chic, with its skeleton dial and its carbon fibre bezel.
This high-tech material is particularly prized by sportspeople, renowned for its lightness, impact resistance and instantly recognisable design. The case of this Classic Fusion is made from black ceramic, and the technical fabric strap is stitched onto blue rubber. The use of the materials carbon fibre, ceramic, technical fabric and rubber embodies the principle of the Art of Fusion, which is so dear to Hublot.
"For the fourth consecutive year, Hublot has the honour and pleasure of partnering the Bol d'Or Mirabaud as Official Timekeeper. Supporting a regatta of such stature seems to us an obvious choice. Hublot and the Bol d'Or share similar values, such as passion and innovation," commented Ricardo Guadalupe, CEO of Hublot.