Soneva Jani is one of the most anticipated hotel openings in the Indian Ocean this year.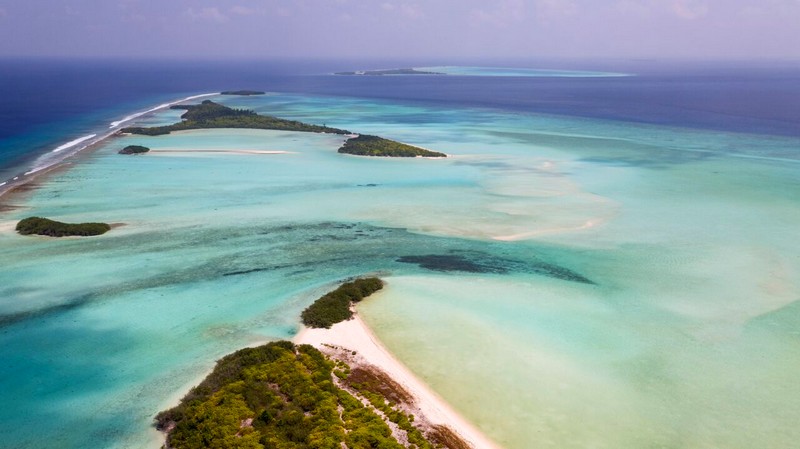 Soneva, the world-leading luxury resort operator, is opening a luxury resort in Maldives. Opening in October 2016, Soneva Jani will comprise 24 water villas and one island villa, with additional island villas planned at a later stage.
Inspired by a word that means wisdom in Sanskrit, Soneva Jani is located on the island of Medhufaru, which is part of an uninhabited five-island cluster in the Noonu Atoll. The highlight of the resort is its location within a 5.6 kilometer lagoon of crystal clear waters with uninterrupted 360° views of the Indian Ocean. The main island is fringed by pristine beaches and blanketed with lush tropical greenery.
In constructing the resort, Soneva kept its environmental impact as low as possible. The pools use seawater with UV filtration and the villas have been built over the sandy floors of the lagoon, with no damage to any part of the reef. Furthermore, solar PV will be a significant source of power generation at the resort, all waste-water will be collected and treated on-site, and water will also be produced on-site, including drinking water. Soneva's Eco Centro Waste- to-Wealth centre will ensure that waste is recycled, while the extensive vegetable garden will give local produce for the restaurants based on organic principles.
Every water villa has a private pool and opens to its own stretch of lagoon, with some villas featuring slides going directly from the top deck into the lagoon below. The highlight of the villas is the retractable roof in the master bedroom, which slides back at the touch of a button so that guests can lie in bed and stargaze. Like all other Soneva properties, the spacious villas feature beautifully designed interiors by Eva Shivdasani, one of Soneva's co-founders, and are made from the highest quality sustainable materials.
Soneva Jani will include all of Soneva's popular features including a Spa, a dive centre, an observatory, a children's den, an Eco Centro, organic gardens and an outdoor Cinema Paradiso. The cinema will be the first 'silent cinema' in the Maldives, as guests will be given Bluetooth earphones to watch movies so as not to disturb the nesting wildlife in the area.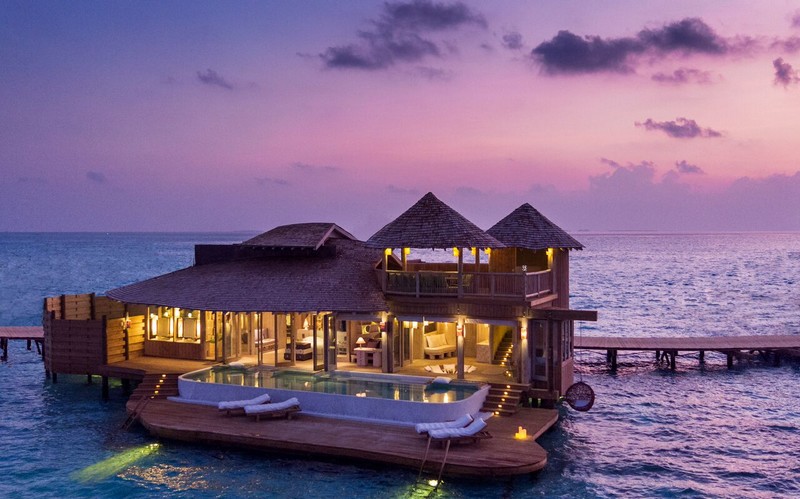 "We live in an ever more crowded and developed world. Soneva Jani is one of the lowest density resorts in the world. Just 25 Villas are built in an area that stretches nearly five kilometers. It is not an island resort. It is a lagoon with five private islands where only one of these will have development. When designing and building Soneva Jani, I was very mindful that when we open, the area should seem as natural and beautiful as the first day I laid eyes on it," explained Sonu Shivdasani, founder and CEO of Soneva.