Louis Vuitton's trophy case for the 2014 World Cup.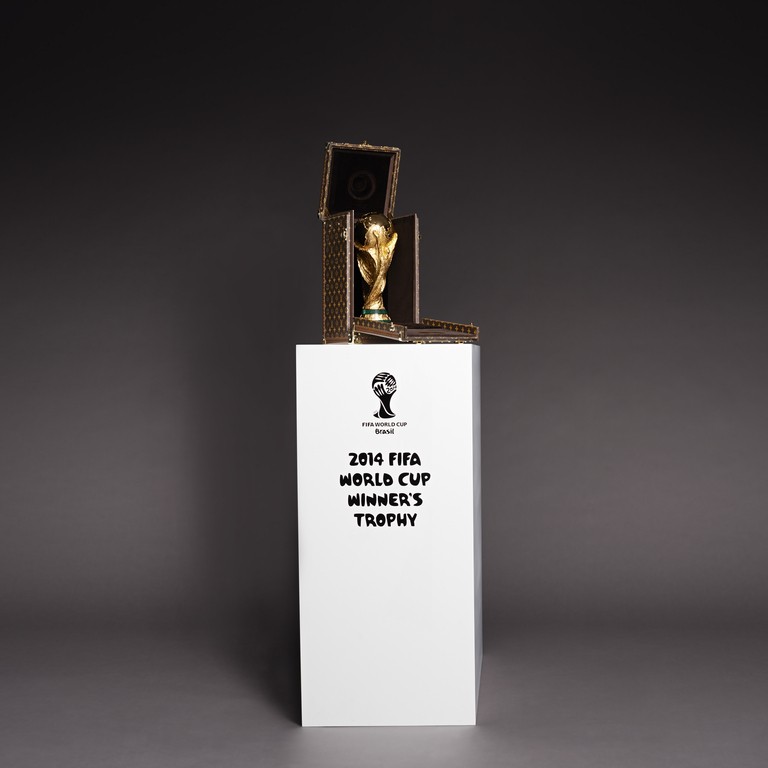 The authentic FIFA World Cup Trophy will travel once again to a World Cup final (on Sunday, July 13.) in a luxury case designed by Parisian luxury maison Louis Vuitton. The custom-made LV monogrammed trunk for the most coveted trophy in the world has openings on the front too. The trophy gets also a stunner for a presenter. The winners of the 2014 FIFA World Cup will be announced by Brazilian supermodel Gisele Bundchen.
"The case opens from the front and at the top to allow the trophy to be easily removed when, at the final game on July 13, it will be delivered to the captain of the winning game," explained Louis Vuitton. The custom-made trunk is handcrafted in Louis Vuitton's famous Asnières workshop.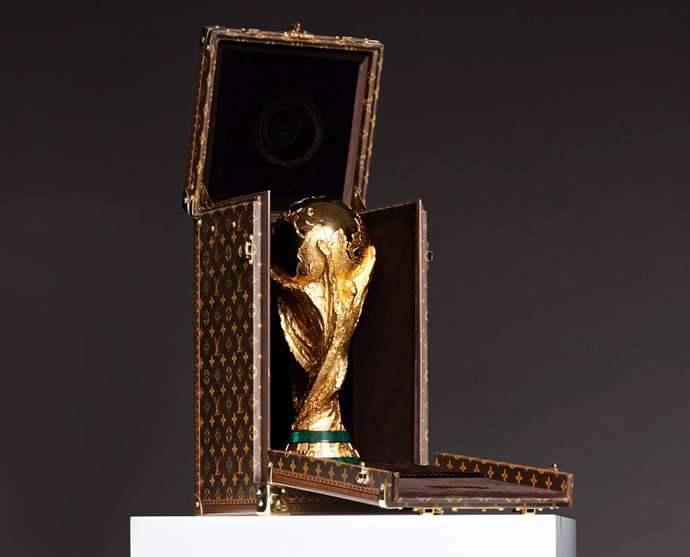 Today, the Asnières workshop in France designs and makes some 450 special orders a year, complying with the most exceptional requests. The company's original vocation as a layetier- emballeur is thus respected, for Louis Vuitton has always created cases to carry its clients' most treasured belongings.
"A trophy as precious as the FIFA World Cup Trophy deserves a travel case of the same elegance and prestige. From now on, the trophy will not only travel in safety, but it will also travel in style," said FIFA President Joseph S. Blatter in 2010 at the first partnership with Louis Vuitton.
The World Cup trophy case for 2010 was also designed by Louis Vuitton.