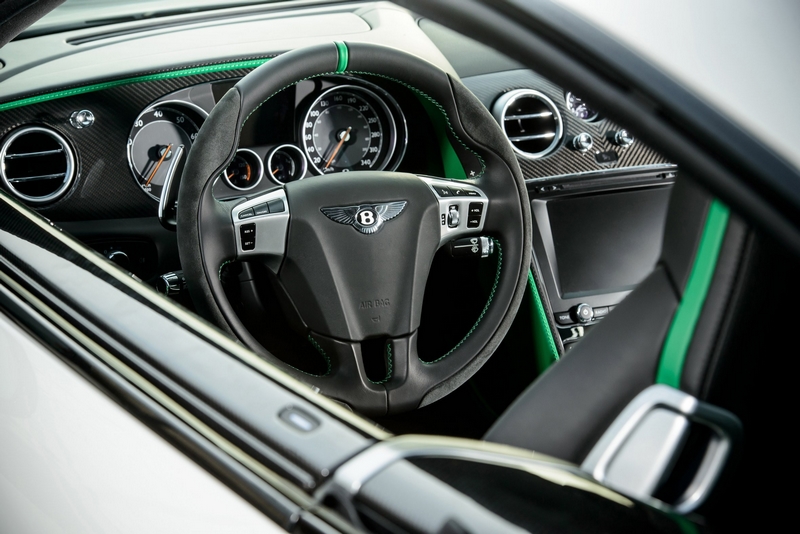 Bentley revealed the Continental GT3-R – a ferocious supercar version of its luxury-focused Continental GT. The new Continental GT3-R is the rarest and most dynamic member of the esteemed Continental family of Grand Tourers.
Bentley engineers have developed a retuned version of Bentley's race-proven, high performance 4.0-litre twin-turbo V8 for this new two-seater GT. Developing 580 PS (572 bhp / 426 kW) and 700 Nm of torque, together with a 100 kg weight reduction and shorter gearing, the Continental GT3-R is the fastest-accelerating Bentley ever.
The Grand Tourer with the performance of a racer is capable of reaching 60 mph from a standstill in just 3.6 seconds (0-100 km/h in 3.8 secs). All Bentleys are a combination of
luxury and performance, and the Continental GT3-R is no exception. Featuring a unique two-seat cabin handcrafted from carbon fibre, Alcantara® and the finest leather, the GT3-R is as breathtaking in its approach to interior design as to its dynamic ability.
The two-seat configuration includes a pair of new bespoke sporting seats with additional side support through deeper bolsters, including newly designed foam layers for comfort and finished in Beluga black leather with diamond-quilted Alcantara. This exquisite material is also hand- trimmed to the steering wheel and gear shifter, while the centre console and fascia panels are handcrafted in carbon fibre. Carbon fibre is also used to create beautifully sculpted door casings that also include diamond-quilted Alcantara inner panels. In place of the rear seats is a new uniquely trimmed rear cabin, complete with a carbon fibre surround and finished in leather and Alcantara.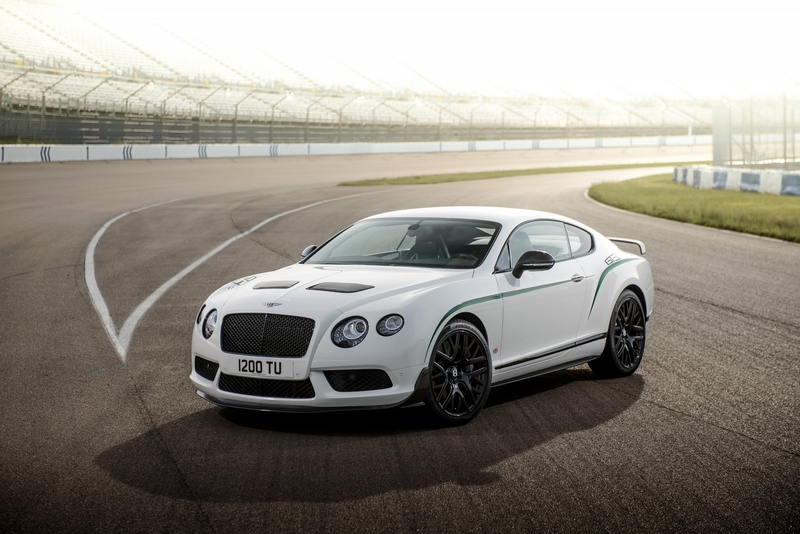 Contrasting the Beluga leather and motorsport-inspired materials is a vivid accent green, used as a hide colour on the seats, instrument panel and door panels and in contrast stitching throughout the seats and diamond-quilted areas. GT3-R badging adorns the centre console, passenger-side fascia panel and sill treadplates, while the seats receive GT3-R stitching to the headrests in contrast-green thread.
The visual appeal of the Continental GT3-R is completed by an all-new lightweight 21" wheel, machine-forged from high-strength alloy and finished in gloss black.
Purchase of the car also includes free standard servicing for four years (at the 10,000, 20,000 and 30,000 mile marks).