2012 finalists for 26th Annual IACP Awards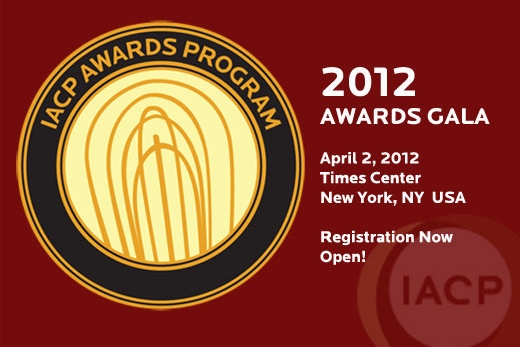 The International Association of Culinary Professionals Cookbook Awards annually celebrates the most outstanding food and beverage publications. The awards program was created to encourage and promote quality and creativity in cookbook writing and publishing and to expand awareness of culinary literature. The IACP Cookbook Awards have become the industry's most coveted acknowledgment of excellence in the cookbook publishing world.
Winners of the annual IAPC Awards will be announced April 2 in New York.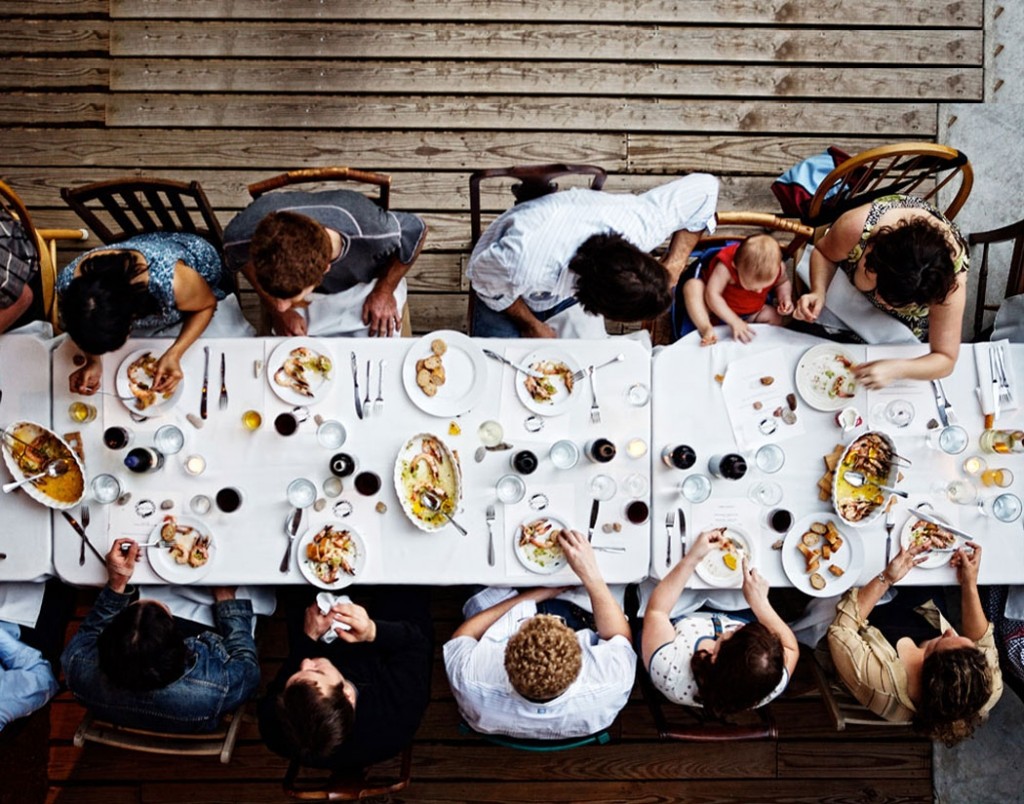 With more than 50 categories, this coveted awards program allows IACP to acknowledge the best of the best within myriad aspects of the culinary industry. IACP introduced this year new awards including its first-ever New Media & Broadcast Awards to recognize culinary audio and visual programming, web sites and a retooled culinary blog award.
Among top names up for awards: Jacques Pépin and Ming Tsai vie for the first-ever IACP award for best television series; New Orleans-based celebrity chef John Besh and "An Inconvenient Truth" producer Laurie David moved into the finals with books highlighting the benefits of simple family dinners; Nathan Myrvold's Modernist Cuisine got a thumbs-up from some of the world's toughest cookbook judges.
Past honorees have included Rick Bayless, Mark Bittman, Dorie Greenspan, Thomas Keller, and Julia Child, CCP, among others. 2012 Awards will be given in 18 categories, including a new Culinary Travel category and a revised Professional Kitchens category, with one cookbook selected as the Cookbook of the Year. A People's Choice Award, determined by popular vote from among the finalists, will be announced on April 2.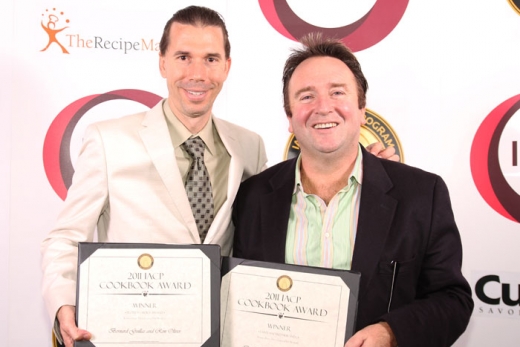 Here are finalists in some of the 50 categories:
Chefs and Restaurants
Home Cooking with Jean-Georges, by Jean-Georges Vongerichten
The Art of Living According to Joe Beef: A Cookbook of Sorts, by Frederic Morin, David McMillan, Meredith Erickson
The Blue Tomato: The Inspirations Behind the Cuisine of Alan Wong, by Alan Wong
General
All About Roasting by Molly Stevens
Essential Pépin: More than 700 All-Time Favorites from My Life in Food by Jacques Pépin
My Family Table by John Besh
First Book – The Julia Child Award
Ancient Grains for Modern Meals by Maria Speck
Bi-Rite Market's Eat Good Food, by Sam Mogannam, Dabney Gough
The Apple Lover's Cookbook, by Amy Traverso
Professional Kitchens
Modernist Cuisine by Nathan Myhrvold, Chris Young, Maxime Billet
Professional Garde Manger by Lou Sackett, Jaclyn Pestka, Wayne Gisslen
The Professional Chef by The Culinary Institute of America
International
Seoultown Kitchen, by Debbie Lee
The Food of Spain, by Claudia Roden
The Country Cooking of Italy, by Coleman Andrews
Culinary Travel
A Family in Paris, by Jane Paech
Tasting India, by Christine Manfield
Ultimate Food Journeys, DK Publishing
Literary Food Writing
Season to Taste, by Molly Birnbaum
The Sorcerer's Apprentice: A Season in the Kitchen at Ferran Adria's El Bulli, by Lisa Abend
The Table Comes First, by Adam Gopnik
Wine, Beer, or Spirits:
"Bitters: A Spirited History of a Classic Cure-All, with Cocktails, Recipes…" by Brad ThomasParsons;
"Mastering Wine for the Asian Palate" by Jennie Cho Lee;
"The Food Lover's Guide to Wine" by Karen Page and Andrew Dornenburg;
Culinary Blog
5 Second Rule, by Cheryl Sternman Rule
Bona Fide Farm Food, by Tom Hirschfeld
Pizza Quest, Peter Reinhart
Culinary Website
Chow.com
Saveur.com
Find. Eat. Drink.
Televised Culinary Series
Essential Pépin, host Jacques Pépin
Simply Ming, host Ming Tsai
New York Chow Report, host Alex Van Buren.