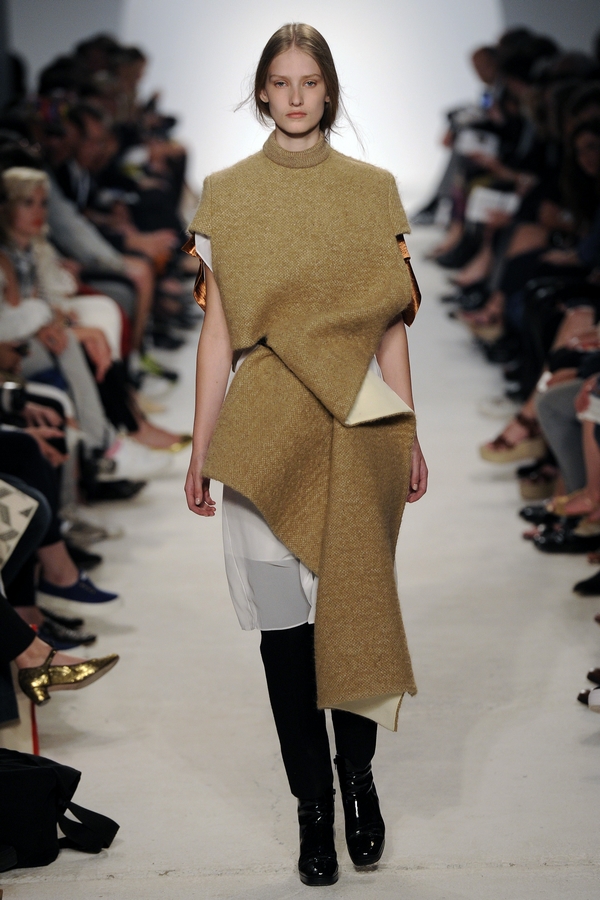 This season, Mercedes-Benz and Elle have invited Berlin-based fashion designer, Annelie Schubert, to present her collection during the Mercedes-Benz Fashion Week Berlin in the event marquee on Strasse des 17. Juni. The 28-year-old won the Grand prix of the jury Première Vision at the 30th edition of the International Festival of Fashion and Photography in Hyères back in April. The show in Berlin is yet another opportunity for the young designer to forge a career in the fashion world and her collection represents a great addition to Mercedes-Benz Fashion Week Berlin. The show will take place on 9 July 2015 at 11.30 a.m.
Heavy woollen fabrics combined with delicate silk organza, skilfully entwined with elaborate draping, and the fascinating interplay between various lengths are characteristic features of the collection from Annelie Schubert.
"The inspiration for my collection came from the silhouette of the apron," explained the young designer. "It is an interesting garment, both in terms of its shape and its history. I was intrigued by the thought of transforming its quite functional character into something more opulent and elegant. Its long front section and open back also enable me to create links with other garments such as the T-shirt or sweater."
Annelie Schubert's educational background includes a Bachelor's degree in fashion design at Hamburg University of Applied Sciences, an internship at Haider Ackermann in Antwerp and, finally, a Master's degree at the Weißensee College of Art in Berlin. Crafted out of bulky, yet soft woollen fabrics and transparent silk organza, the looks reflect a subtle sensuality in which it is the designer's aspiration for women to feel both comfortable and revered.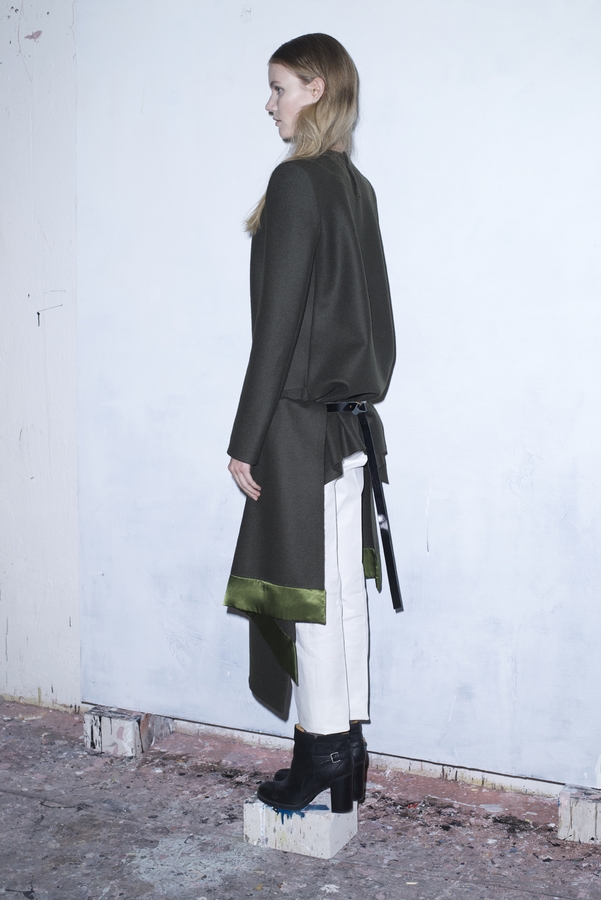 "The collection from Annelie Schubert won over the panel of judges with its clear signature, elegance, magnificent materials and sophisticated techniques," said Jean-Pierre Blanc, founder of the Hyères Festival.
"I am delighted that this young designer will now also have the opportunity to present her collection at Mercedes‑Benz Fashion Week in Berlin. In the 30 years that the festival has been running, we have provided a number of talented designers with a professional platform for their designs and helped them to take the first steps towards a great career, as always with the invaluable support of major fashion houses such as Chanel and, of course, partners such as Mercedes- Benz."
Mercedes-Benz Fashion Week Spring/Summer 2016 will be held in Berlin from 7 to 10 July 2015.