Bel-Air estate to break world record for highest listing price in residential real estate history at $500 Million.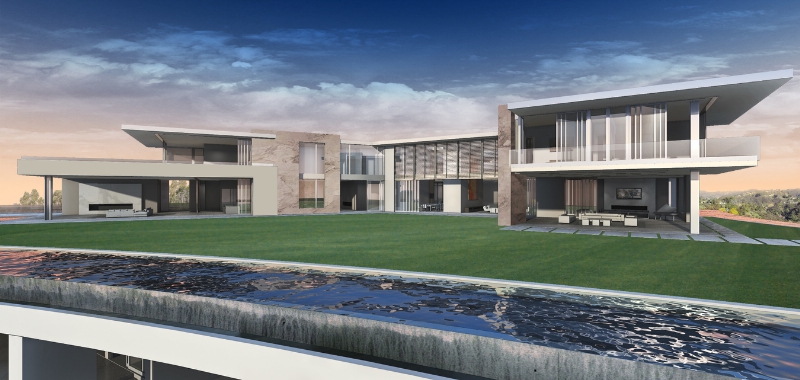 A trophy modern compound, the $500 million Bel-Air's "The One" estate is planned to be approximately 100,000 square feet (9290 square meters). When completed, The One will have all the chances to set the world record for highest listing price on a residential property.
Designed by Paul McClean and located in famed Bel-Air, proposed features include an approximately 5,000-square foot (464 square meters) master suite, 30-car gallery and 45-seat theater, a "Monaco style" casino and nightclub, four-lane bowling alley and a "jelly fish lounge" with water-filled tanks lining three of the walls.
"A property like this truly underscores a deep belief that Los Angeles is at the center of luxury real estate and at the pinnacle of the global marketplace. It is a very rare and special offering. There is only One in the world," said Drew Fenton, ranked among the top five real estate agents in the United States by the Wall Street Journal in 2014.
Set on a private knoll, the grounds include four swimming pools, a tennis court and a vast lawn planned to utilize synthetic material rather than real turf, in an effort to be mindful of the current state of the California environment.
The project is being built by Nile Niami, known for his exceptional estate developments. Notable sales include several major properties on prestigious South Mapleton Drive in Holmby Hills. As well as a series of record breaking view properties in Los Angeles' coveted Bird-Streets and Beverly Hills.