Pierre Marcolini Easter in Wonderland: The Cheshire Cat grins while getting dressed up. Will you find him before he disappears?
This Easter, Maison Pierre Marcolini slides down the rabbit hole for a journey into Easter Wonderland. The Cat, the Queen, the Mad hatter, the playing cards, and the bunny celebrate Easter with this playful, indulgent story for children and grown-ups alike.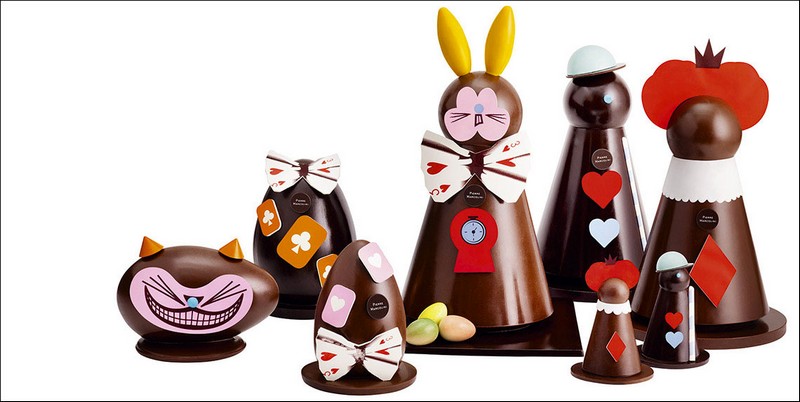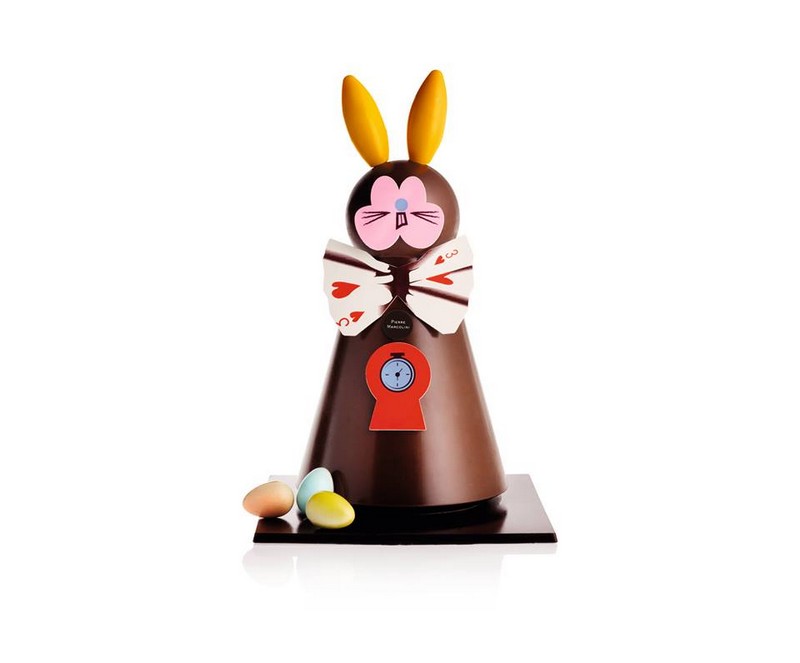 Tick-tock, tick-tock… the Rabbit's pocket watch is counting down the days to Easter Sunday. Running late as ever, this adorable chocolate friend from Pierre Marcolini's Wonderland hurries on his way. Catch up with him at his rabbit hole – you'll only need a few seconds to get through the looking-glass.
Sporting a flamboyant red hair-do and an elegant sugar collar, Maison Pierre Marcolini's Queen will make anyone fall for her charms.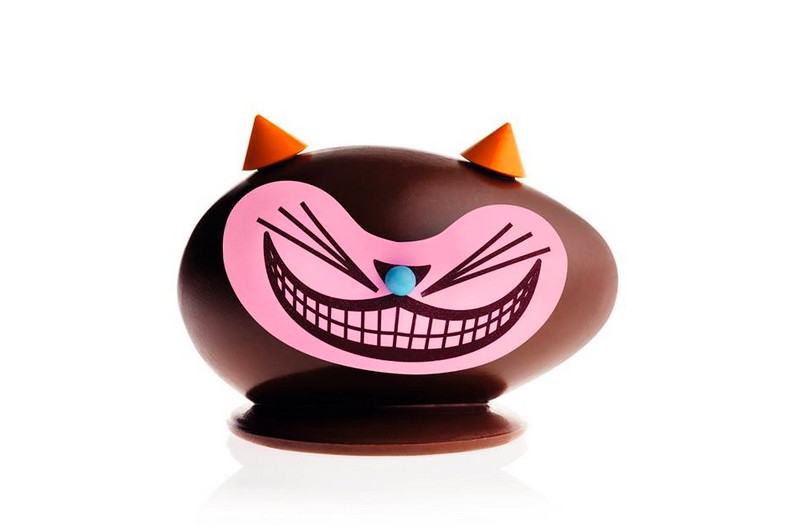 From his place up in the clouds or the branch of a tree, the Cheshire Cat's wide and mischievous grin could appear at any moment. The king of sweet-talk with a hint of the philosopher about him, this animal is not just full of twisted (thought not entirely hare-brained) ideas, but also 6 mini Easter eggs.