Milan Design Week 2013: Maserati and Zanotta, a partnership in design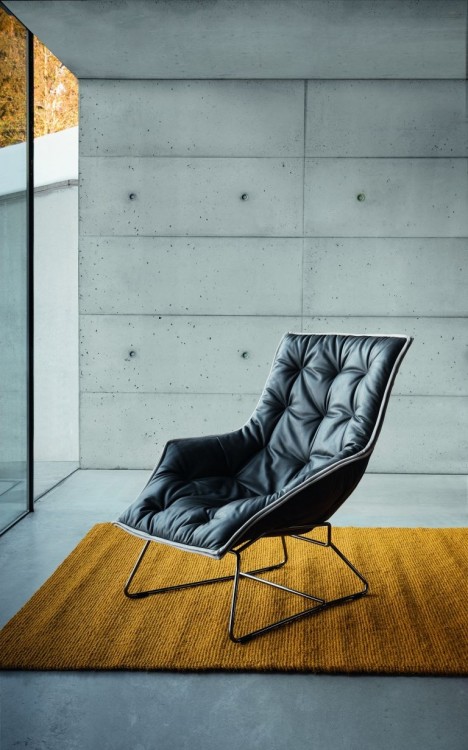 Design house Zanotta and luxury car company Maserati, two icons of the Italian design, conceived an homage to the new Maserati Quattroporte materialized in a "Maserati by Zanotta" limited edition leather lounge chair created by Ludovica and Roberto Palomba and unveiled during 2013 Salone del Mobile (Milan International Furniture Fair 2013). The two brands have always expressed, each in their sector – "exclusiveness, sophistication, comfort, refinement of materials, shapes and details, avant-garde design and a very high level of craftsmanship in production."
The Zanotta-Maserati lounge chair, designed by Marco Tencone at the Centro Stile Maserati (Maserati Style Centre) under the direction of Lorenzo Ramaciotti, has been developed from the elegant shapes of the luxury vehicle.
The designers Ludovica and Roberto Palomba, known for their ability to flank vast knowledge of the cultural roots of design with the needs of contemporary society, developed a project starting from the elegant shapes of the car, enhancing its nature of a mobile lounge. According to Maserati, the dashing lines of the Maserati Quattroporte were analysed, broken down, reproduced and reinterpreted by the Palombas until the shape of the Maserati lounge chair by Zanotta emerged.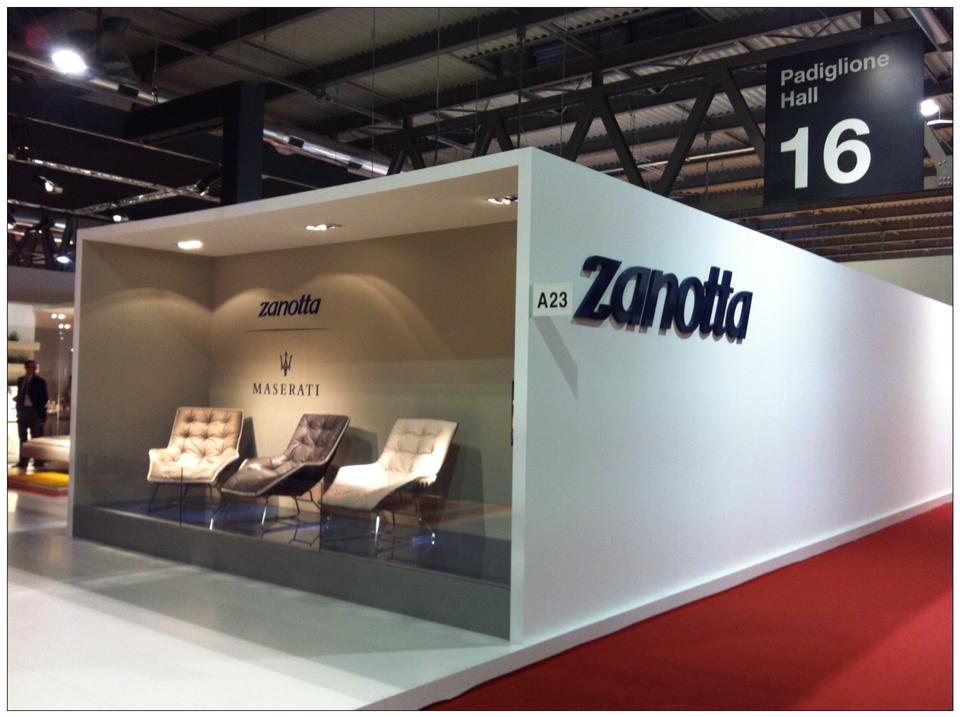 "This is what the Maserati lounge chair by Zanotta intends to be – a product of absolute excellence, an opportunity to create a moment 'out of time', an itinerary of the senses that is deliberately renewed every time you sit in a Maserati or relax in one of the exquisite Zanotta armchairs. Because 'speed', as interpreted by Zanotta and Maserati, is in 'thought in movement'," explained the Italian luxury automotive manufacturer.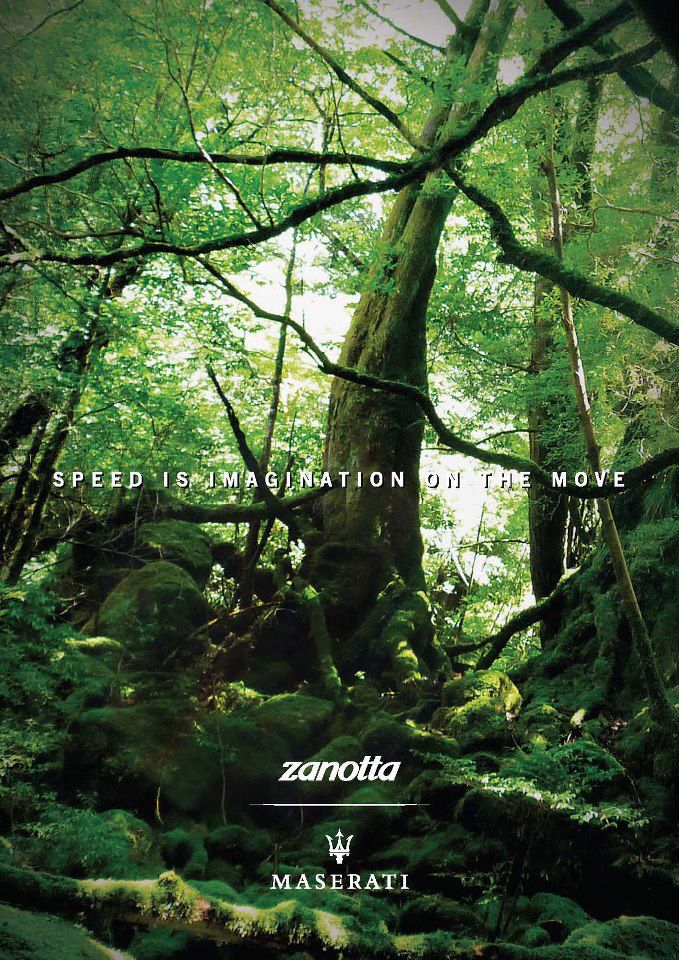 "The leather covering has a very natural feel; the inspiration for this coming from the softness of the gloves of racing car drivers in the past.
The Lounge Chair is an exclusive product and we wanted it to transmit a feeling of immediate quality.
"We didn't want to design a simple car seat or an armchair that adapted to this use… Thinking of the 'If…' game, we asked ourselves, 'If Maserati was an armchair, what would it be like?' We sought a mediation point between these two worlds," noted the Palombas.
Mazda and Ford are other two car companies that have revealed theri furniture collections at Milan Design Week 2013.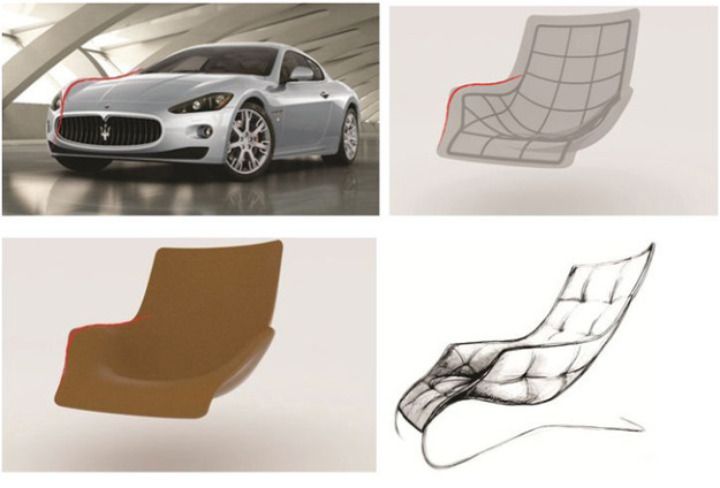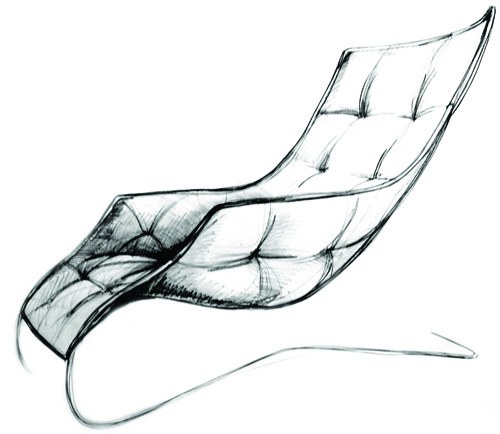 Specifications of the "Lounge Chair by Maserati and Zanotta":
Base: Rods of black polished or chromed nickel-plated steel
Filling: High resistance polyurethane and DacronDu Pont padding
Internal covering: Irremovable in nylon
- External covering: Quilted removable in Extra 99 Zanotta leather in dark grey
with light grey border, light grey with mud-coloured border or mud with light grey border.