Fisker is about breaking barriers and creating functional futuristic electric vehicles. Fisker's EMotion Electric Luxury Sedan and Flexible Solid-State Battery Made Global Debut at CES 2018.
Supercar desire, five integrated Quanergy S3 LiDAR sensors for autonomous driving, automatic butterfly doors, the 'luxury interior of the future' and more highlight the stunning Fisker EMotion unveiled at 2018 CES in Las Vegas.
Henrik Fisker also unveiled Fisker's patent-pending Flexible Solid-State Battery that changes global perception on EV charging and powering personal electronics with 2.5 times the energy density of lithium-ion. The working battery and bulk battery were also on display at 2018 CES. The working battery will be half the size of a cell phone battery, 2mm thick and with superior energy storage.
With an EV range of 400 miles, the all-wheel drive EMotion performance figures include a top speed (Estimated) of 161 mph and 5 Integrated Quanergy LiDARs For Autonomous Driving Capability. The vehicle senses and perceives surroundings – detecting and classifying objects for real-time reaction. Fisker was the first automotive brand to offer a vegan interior as an option – and will do so again with the EMotion.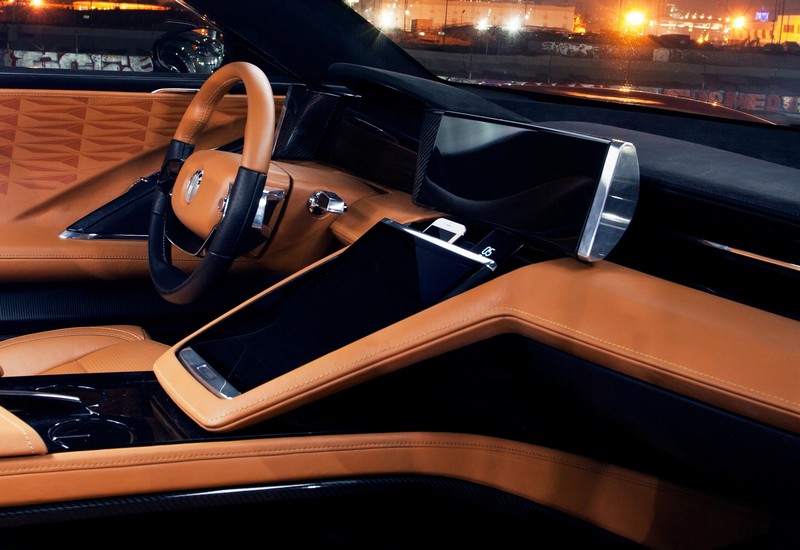 The interior includes three driver-oriented screens, with center curved screen, charging ports and special holders for four smartphones (partially visible); carbon fiber center console with additional storage space for tablets and accessories; four individual, electric adjustable first-class seats; optional 27″ curved rear screen for "Chauffeur Edition"; individual four zone electric adjustable tinted roof: electrochromic glass in collaboration with Lipik.
Fisker's scientists, including the former co-founder of global battery tech pioneer Sakti3, filed patents on flexible, superior energy density solid-state batteries.
Fisker's solid-state batteries will feature three-dimensional electrodes with 2.5 times the energy density of lithium-ion batteries.
Breakthrough technology will enable dramatically longer ranges of more than 500 miles on a single charge and charging times as low as one minute – faster than filling up a gas tank.
Automotive applications anticipated to be production grade ready sometime after 2020. Fisker anticipates personal electronics/cell phone battery production earlier – and possibly in 2018.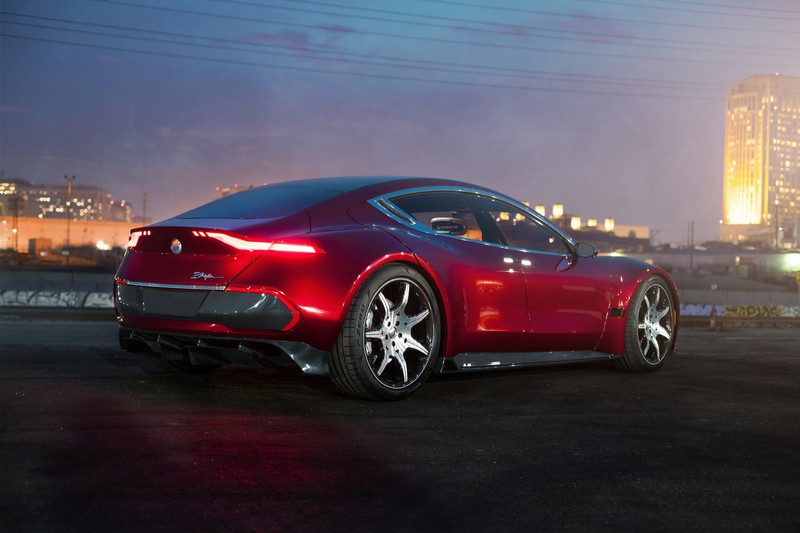 "We are truly entering a new era in the way the world thinks about vehicles, the way EVs are charged and the way personal consumer electronics are powered – with Fisker Inc. now clearly at the forefront of that revolution through our worldwide launches at CES," said Henrik Fisker, chairman and CEO of Fisker.
"With the EMotion, we're introducing edgy, dramatic and emotionally-charged design/proportions – complemented with technological innovation that moves us into the future. That design balance is what has made the Fisker brand emotionally connect with our consumers. We've also made the seemingly impossible, possible with our scientists spearheading the breakthrough in Flexible Solid-State battery technology – which is the next generation in charging everything from your personal cell phone to enabling mass adoption of electric vehicles due to unprecedented ranges and lighting fast charge times. We're incredibly excited to showcase working solid-state batteries and the vehicle, in-person, on such a massive global stage. "
The Fisker EMotion will be produced in the United States at a location to be announced during the second half of 2018.