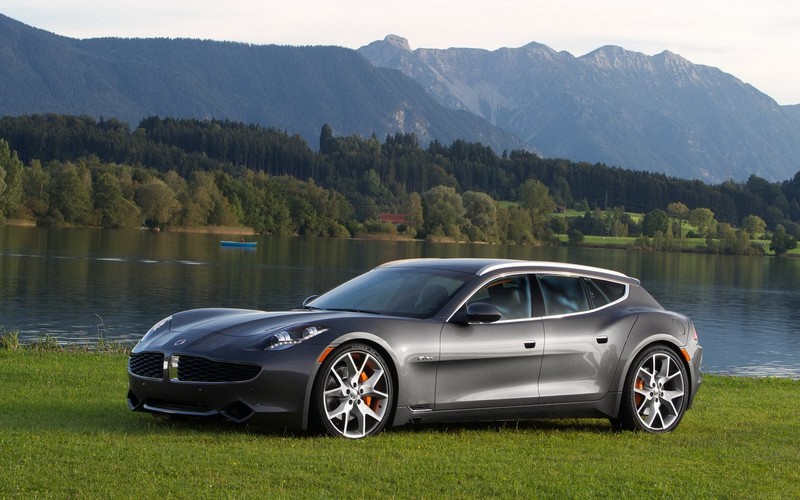 Fisker Automotive and Technology Group announced a name change today to Karma Automotive. The company also launched its new website, including a video that reveals its new logo.
"With new ownership, a new management team, and a new production site, all here in California, it was time to communicate change," said James Taylor, Karma's Chief Marketing Officer.
"Karma" was chosen because it is relevant to both the old and new brands, while providing an aspirational message which embodies the company's purpose.
"It's always been Karma. It's in our DNA. It's a name that respects our past, while simultaneously reinventing our future. Anawareness of what we are doing, and how and why we are doing it."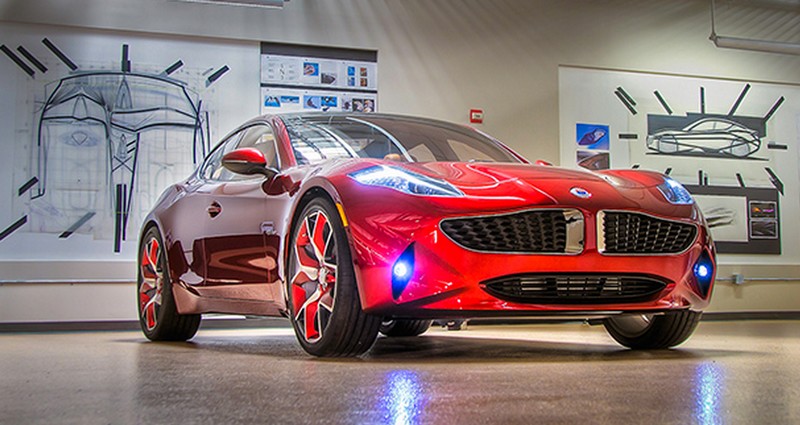 "Karma is based on the principle of cause and effect, where your actions create your future. This awareness of what we are doing and why we are doing it—which we characterize as acting with intention—is what we stand for, it's authentic," added Taylor.
Karma's new executive team has attracted top-tier talent from the automotive and technology industries to bring world-class expertise to its headquarters and new assembly facility in Southern California.
"Our new logo makes a statement. Clean, elegant, modern in its simplicity. An imperfect ring, representing constant effort towards unattainable perfection, encircling the earth. With a spark of sun, the eternal symbol of endlessly renewable energy. Inner cut lines represent our three brand priorities," explained the automotive company.
Karma Automotive's owner, Wanxiang Group, one of the world's largest automotive component conglomerates, is committed to the alternative energy space, having acquired solar, wind and energy companies.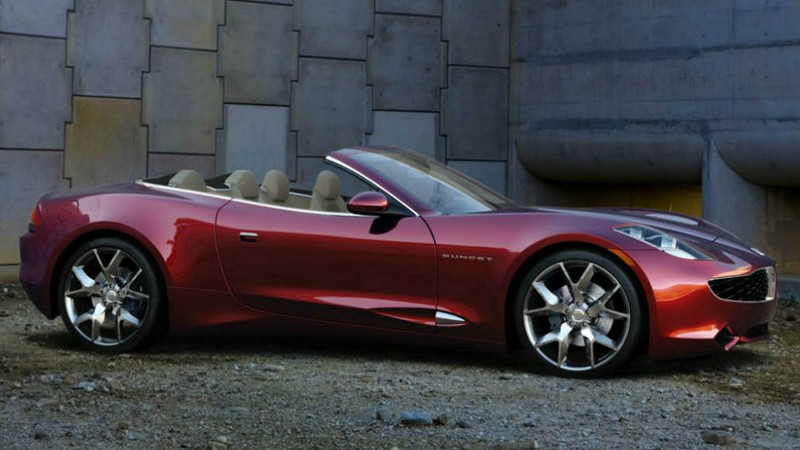 The Karma was a plug-in hybrid luxury sports sedan produced by Fisker Automotive and manufactured at Valmet Automotive in Finland. After missing its initial late 2009 launch, and after the launch was rescheduled several times, the first deliveries took place in the U.S. in late July 2011 and deliveries to retail customers began in November 2011.
The 20.1 kWh (72.36 MJ) lithium ion rechargeable battery in each car came from A123 Systems in Watertown, Massachusetts. The aluminum frame was engineered by Fisker and was supplied by Norsk Hydro from Norway. The cabin interior was designed by Fisker Automotive, but was made in the United States by Magna International of Canada. The EVer powertrain system, technically a series hybrid, delivered over 400 horsepower, and was inspired by Quantum Technologies, a co-founder of and early investor in Fisker.
Fisker Automotive was an automaker originally based in Anaheim, California. The company's first and only product was the Fisker Karma, one of the world's first production plug-in hybrid electric vehicles. It debuted at the 2008 North American International Auto Show, creating the premium green car segment in which most major manufacturers have since announced they would compete. Production was suspended in November 2012 due to financial difficulties, with about 2,450 Karmas built since 2011. The assets of the company were purchased by Wanxiang America, Corp., a Chinese auto parts maker, and the company was renamed the New Fisker. Fisker eventually declared bankruptcy in November 2013, and in February 2014 the company was bought by Chinese auto-parts conglomerate Wanxiang Group.