Wood Buffalo National Park in Canada, a UNESCO designated heritage site and home America's largest bison population,
has been declared the world's largest Dark Sky Preserve (DSP). The designation that protects the area's nighttime ecology from from light pollution will allow visitors to continue experiencing the northern lights.
The Royal Astronomical Society of Canada (RASC) officially designated Wood Buffalo National Park as a new RASC Dark
Sky Preserve through its National Certification Program. This makes Wood Buffalo Park the world's largest dark sky preserve, and the perfect place to explore the wonders of the endless northern night skies.
For thirteen years the Dark Sky Preserve (DSP) Program has been increasing public awareness of the beauty of the night sky and the deteriorating effects of artificial lighting. DSP's are regions with exceptionally dark skies accessible to the general public. The lighting protocol for DSP's restricts the illumination level, extent, duration and colour to minimize its impact on the appearance of the night sky and the behaviour of wildlife. The DSP status will preserve the natural state of the region for the health and vitality of flora and fauna and for the enjoyment of the public.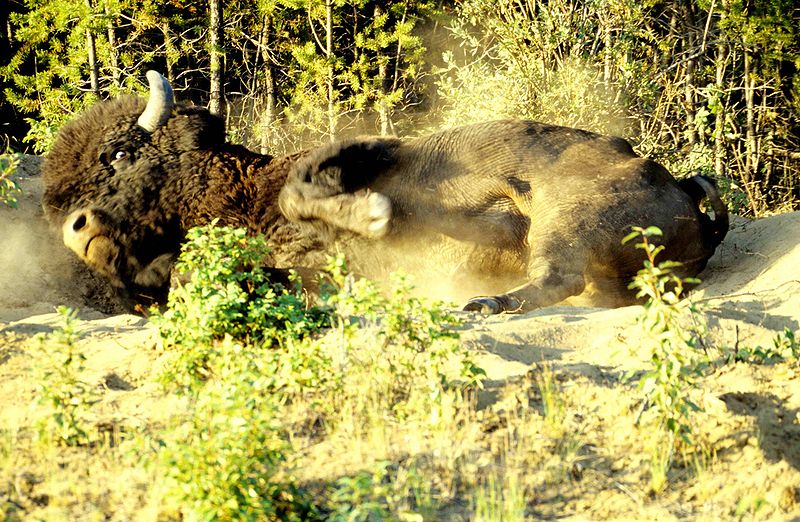 Wood Buffalo Park is the largest national park in North America and the second largest in the world. Situated on the plains in the north-central region of Canada, the park (which covers 44,807 km2) is home to North America's largest population of wild bison, one of the largest wild species of bovid in the world. It is also the natural nesting place of the whooping crane. Another of the park's attractions is the world's largest inland delta, located at the mouth of the Peace and Athabasca rivers.
To fete the new designation, Parks Canada has announced Wood Buffalo National Park's Second Annual Dark Sky Festival. The event will feature children's activities, night sky photography lessons, telescope 101 workshops, Aboriginal legends and stories of the night skies, presentations by special guests and an amazing portable planetarium. A must-see event for stargazers of all ages, say the organizers. August 23 – 25, 2013 within the Town of Fort Smith and at Pine Lake.