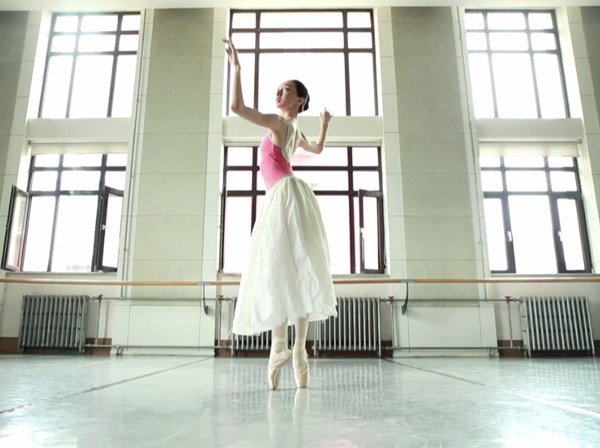 The talent and unique spirit of female artists around the world are celebrated by De Beers jewelry house with an exhibition in Shanghai, curated by Liu Chunfeng.
"The Jeweller of Light" invited esteemed Chinese artists Cui Xiuwen, Liang Yuanwei, Han Yajuan and Peng Wei, to express the "Moments in Light" of their own lives through their artworks displayed at Sinan Mansion, Shanghai.
"We all have memories of special moments that have marked the greatest emotions of our lives. In celebration of these moments in light, we have joined hands with some of China's most talented women to create works of art that come from truly unique emotions," commented François Delage, CEO of De Beers Diamonds Jewellers.
Through this exhibition, De Beers will begin its journey to support and collaborate with talented women around the world revealing their brilliant moments.
During the opening of the exhibition, actress Zhang Jingchu showcased a teaser of the first film she has both written and directed as well as performed in: a short film created for De Beers to illuminate her "Moments in Light". The film will see its official release in September. Zhang Jingchu explaining the inspiration behind her film commented: "The film illuminates a dream-like world where joy bursts from the bottom of our hearts, delivering the most brilliant moments in life. Emotive words and promises make moments such as these as eternally beautiful as diamonds."
A delicate ballet composed for the exhibition by Cao Shuci, an award-winning ballerina from the National Ballet of China, was performed at the opening ceremony, captivating the guests with an artistic world of fantasy and awakening the memory of the most cherished moments in the lives of every woman.
"At De Beers we strive to uncover the Fire, Life and Brilliance, creating a standard in the diamond industry that is guaranteed to be met by De Beersdiamonds alone. Brilliance refers to the overall natural limpidity and brightness of the diamond; Fire is the dispersion of light into the spectrum of colours; and Life is the movement of light within a diamond. Of the '4 Cs' – cut, colour, clarity and carat weight, the presiding criteria in the world of diamonds – cut is the most crucial. Not only does the cut dictate the shape of the diamond, it also governs the Fire, Life and Brilliance, making these qualities perceptible to the eye," explained The Jeweller of Light.