Top 10 wine destinations for 2013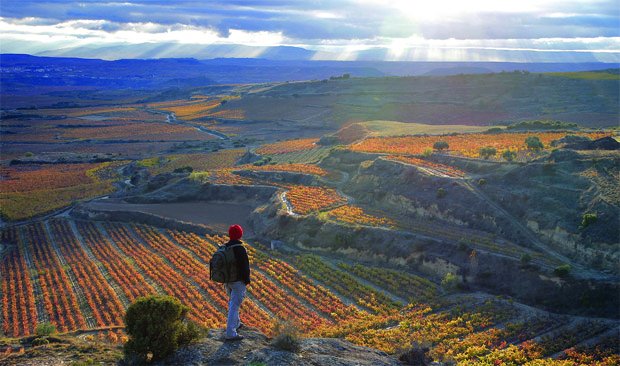 For wine lovers, there is no better way to cement that connection than to explore the world around those vines. Wine Enthusiast Magazine editors selected this year's best in wine, food and cultural adventure. As the wine market becomes ever more global, packed with offerings ranging from the most storied wine regions to the most offbeat, so does the wine traveler's itinerary. 2013 list represents "the wide swath of cultural and culinary experiences on the must-see list".
"Whether your tastes lean toward the rustic climbing trails of South Africa's Stellenbosch or a tour of a Puglian castle, this list promises outstanding travel experiences and unforgettable wines," says Wine Enthusiast editorial team.
Rioja, Spain's most famous wine appellation,  was crowned the first place for "offering an elite mix of Iberian history, stunning scenery, proprietary cuisine and brilliant wines". Over the past decade, Rioja wineries with public tasting rooms and tours by appointment have increased exponentially. With more than 600 wineries spread across the subzones of Rioja Alta, Alavesa and Baja, variety is a regional theme. Quality and prices start at simple and cheap and expand to outstanding and expensive. The main grape in the region is Tempranillo, but Rioja's vineyards also grow Garnacha, Graciano and Mazuelo (Carignan), among red grapes. The principal white grapes of Rioja are Viura (Macabeo) and Malvasia.
Three of the top 10 wine travel destinations are US-based wine growing areas: North & South Forks of Long Island, New York; Monterey County, California; and Willamette Valley, Oregon.
As in the TripAdvisor's list of best international wine destinations released last year, Wine Enthusiast top omitted France in favor of USA, Spain, Australia and Italy.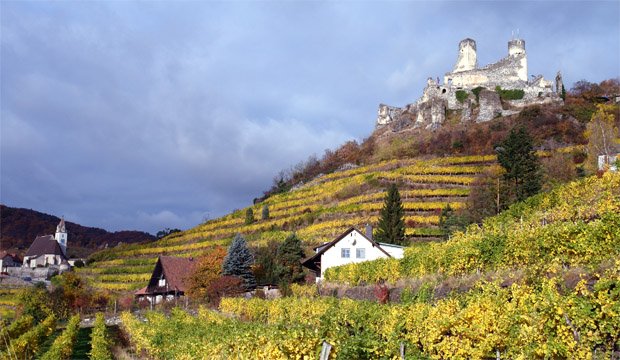 Top 10 wine destinations for 2013 according to Wine Enthusiast:
1. Rioja, Spain
2. Danube, Austria
3. North & South Forks of Long Island, New York, USA
4. Stellenbosch, South Africa
5. Monterey County, California, USA
6. Vale des Vinhedos, Brazil
7. Willamette Valley, Oregon, USA
8. Hunter Valley, New South Wales, Australia
9. Douro Valley, Portugal
10. Puglia, Italy.