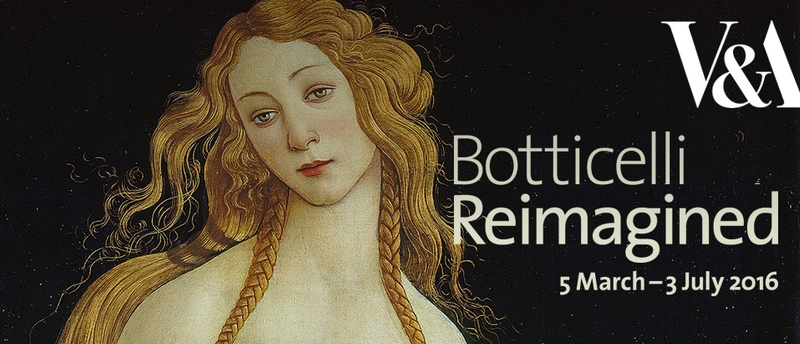 ---
This article titled "Why Botticelli's Venus is still fashion's favourite muse" was written by Jess Cartner-Morley, for The Guardian on Thursday 3rd March 2016 07.31 UTC
How long is a good innings as an iconic beauty, these days? Thirty years, like Cindy Crawford? Sixty-five, like Sophia Loren?
How about 530 years? That's how long Botticelli's women have been adored, desired and emulated. They have been muses to Bob Dylan and James Bond, Andy Warhol and Lady Gaga. Botticelli's Venus, rising from her seashell, is a poster girl not just for the Uffizi, but in teenage bedrooms all over the world. (She even appears on an Italian 10 cent euro coin.) Flora from the same painting inspired Elsa Schiaparelli in 1938, while the figure of Flora as seen in Botticelli's Primavera was brought to life on the Valentino catwalk last year.
The enduring charm of Botticelli's women – and how a painter who languished in obscurity for two centuries after his death came to set the bar for 20th-century beauty – is the subject of Botticelli Reimagined, which opens at the V&A in London on 5 March. The exhibition brings together 50 Botticelli works with 100 related works by artists who have interpreted him, from Dante Gabriel Rossetti and William Morris to René Magritte and Cindy Sherman. Martin Roth, director of the museum, hopes it will explain how and why Botticelli's legacy has "suffused our collective visual memory".
The Birth of Venus is "an endlessly quotable metaphor for youth and beauty", Roth says. The original work is not included in the exhibition, being too delicate to be moved from Florence, but it dominates nonetheless. Two Andy Warhol silkscreens from 1984 permeate Venus with acid colours, turning a familiar image from a venerable museum work into a lurid billboard image. David LaChapelle's 2009 photograph of a heavily made-up, deeply tanned, bottle-blond model recreating the Venus pose makes explicit reference to the idea of Botticelli as setting an aspirational standard for female beauty.
But the extent to which we have internalised the image as a template is most striking in an accidental homage. In two photographs from Rineke Dijkstra's monumentally scaled but naturalistically posed Beach Portraits series, young girls pose on the shoreline unknowingly mirroring the posture and body language of Venus. One of the sitters, 14-year-old Erin Kinney, "was trying so hard to answer to a specific image – trying to look like perfection," Dijkstra told the New York Times. "The girls were asked to pose on a beach, and they unconsciously assumed that pose," says Ana Debenedetti, curator of the V&A's exhibition. "Botticelli is so embedded in our visual culture that we know these images without even knowing that we know, in a way."
There is a dancing quality to the way Botticelli's women stand, their weight off centre, which is seen today in the one-leg-forward pose that actresses adopt on the red carpet. (The standard red carpet pose is designed to make one look thinner. The Renaissance concept of leggiadria described figures drawn so as to appear light and graceful. Plus ça change.) There is a stillness, too – "They are erotic objects, but peaceful," Debenedetti says – which is recognisable in the tranquil half smile that is today's standard celebrity look. They are blond, slender, with long hair. They illustrate an ideal woman of the 15th century, who turns out to look strikingly similar to our contemporary ideal. The exhibition includes footage of Ursula Andress emerging from the sea, "a hint to the idea of love and beauty. She corresponds to a very classic western ideal of beauty: her colouring, her curves. She is erotic, but also has a very natural, earth mother appeal. You feel like she would have beautiful babies!" Debenedetti says.
There is something a little surreal about Botticelli's art, a dreamlike quality in which the boundary is blurred between human beings, in all their flesh and blood and complications, and nature in its innocent perfection. Elsa Schiaparelli tapped into this, transposing flowers from Primavera into embroidery in three dimensions, appearing to grow out of the fabric of an evening gown. The same tension between the ethereal and the hyperreal is there in Valentino's pre-fall 2015 collection, which features exquisite dresses that Flora herself could have worn.
Dolce & Gabbana used the image of Venus fractured and patchworked on to a dress that first appeared on the catwalk in 1993. Twenty years later, Lady Gaga wore the dress during her promotional tour for her album Artpop. "What Dolce & Gabbana do is highlight the reproducibility of Botticelli," Debenedetti says. "They turn it into a fashion shoot." Botticelli: the world's first fashion brand?
guardian.co.uk © Guardian News & Media Limited 2010
Published via the Guardian News Feed plugin for WordPress.