Traditional Treatments Meet Modern Therapies at the new "Le Spa Casablanca."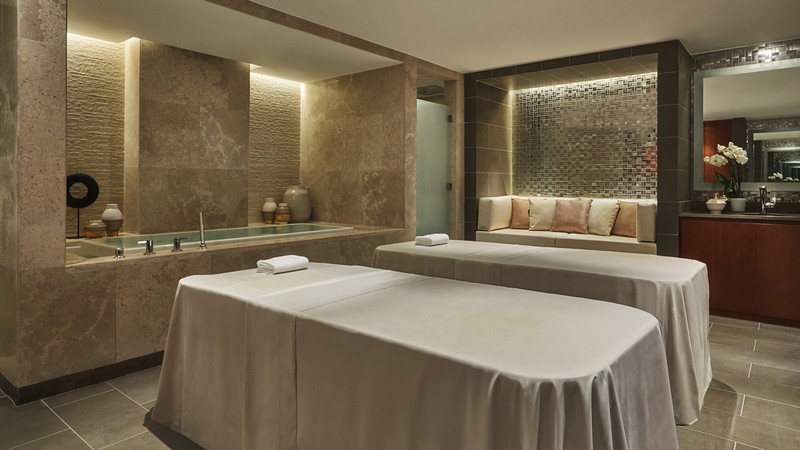 Four Seasons Hotel Casablanca is offering the city's most luxurious spa experience. Extensive facilities include 10 treatment rooms, and separate men's and women's locker rooms with relaxation lounges, sensorial experience showers, whirlpools and steam room. Special features include two oversize spa suites
including a couples suite and hammam, ideal for couples or friends to enjoy treatments together in total privacy and two Swiss-style balneo hydrotherapy pools. A state-of-the-art gym and resort-like outdoor pool complete the experience.
Facials, body treatments and massages are grouped into three themes: Breath of Life featuring ila's Golden Elixir; water-based Emerald Tablet with marine and herbal elements; and Flower of Youth utilising the natural properties of fragrant essential oils such as jasmine, damascene rose and orange blossom.
Interiors are by G.A Design, which also designed the public spaces and guest rooms of Four Seasons Hotel Casablanca.
At Le Spa, the palette of light and dark seen throughout the Hotel takes a more subtle turn with soothing natural materials including cedar wood and warm locally-quarried stones. Shimmering gold accents inspired by argan oil add a rich lustre and authentic sense of place at Le Spa.
"Every Four Seasons spa is unique, reflecting the culture and traditions of each location, and taking advantage of local ingredients, as well as bringing in the best international spa brands for its guests," notes Le Spa Manager Gaëlle Peiffer.
Four Seasons has carefully chosen two international brands that have worked with the company to create bespoke treatments exclusive to Four Seasons Hotel Casablanca.
"I'm particularly pleased to introduce the acclaimed French brand Biologique Recherche," notes Gaëlle, who was born in northwestern France, and whose career has included stops in Paris, Antibes, Courchevel and Bora Bora. "Our results-oriented treatments begin with Biologique Recherche's Skin Instant system to analyse each guest's skin and customise their treatment for maximum results."
Suitable for men and women, the skin treatments menu includes the Restructuring and Soothing Treatment to recondition sensitive skin; the targeted Sebo-Regulating Treatment for troubled skin; and the VIP Oxygenating Treatment that leaves one relaxed and glowing.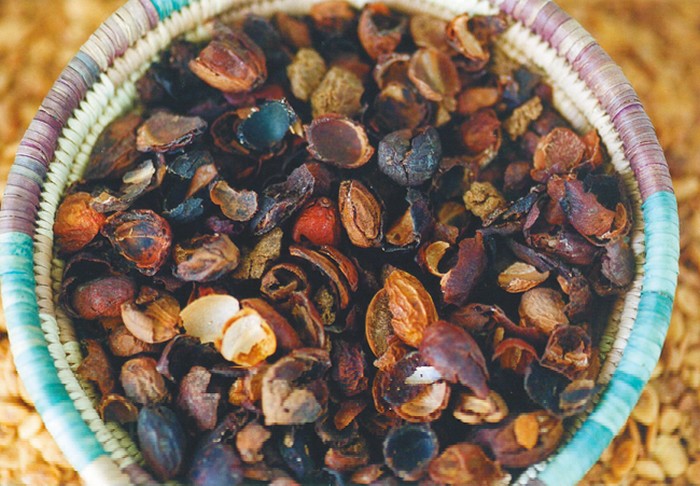 "Our second major brand is ila, a 'beyond organic' brand from Britain. Guests who are already familiar with ila are in for a special treat, as we have worked closely with the company to develop a collection of therapies inspired by the three cornerstones of alchemy, using all natural ingredients," says Gaëlle.
For local guests in the know and international travellers hoping to experience the wonders of Morocco's famous argan oil at the source, Le Spa at Four Seasons will not disappoint. "We've combined ancient Moroccan traditions with the latest science to develop treatments that are both authentic and of-the- moment," promises Gaëlle.
Choices include body and special Moroccan treatments such as the Signature Anti-Jet Lag Hammam. "Even on short flights within one's own time zone, air travel can really take its toll on the body, so we've developed this treatment to sooth both body and soul, leaving you ready to maximise productivity on the job, or get the most out of a well-deserved holiday."
Gaëlle also believes that body awareness and care can begin in childhood, and that even younger guests deserve a little pampering. The thoughtfully designed Kids Spa menu introduces children ages 6 to 11 accompanied by a parent or guardian to massage, facials and mani-pedis, and the more grown-up Teen Spa menu caters to the special needs and wants of guests ages 12 to 17.