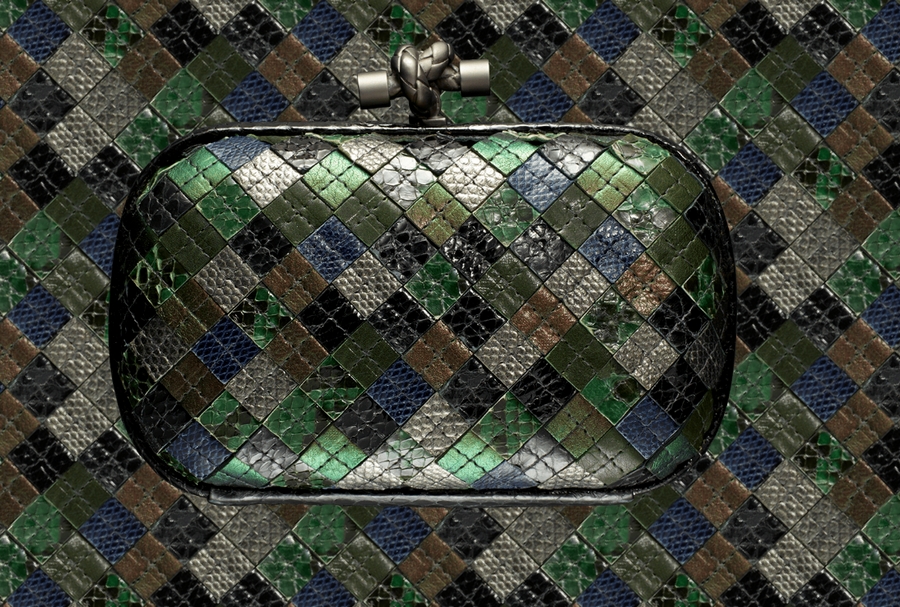 The Italian luxury brand celebrates its famous "Knot" design with a pop-up exhibition fêted at Bottega Veneta's two-level Saint Tropez store. Set to take place next month in the French luxury resort packed with VIP, the celebration of the well known clutch bags is titled "When Your Own Initials Are Enough" and offers acces to a mini museum with more than 300 different models of 'The Knot.'
"Its perfect shape and clear function have proved an irresistible canvas for Tomas Maier and the Bottega Veneta artisans, with modern interpretations having ranged from refined to fanciful," says Bottega Veneta about 'The Knot' bag created by Tomas Maier in 2001.
"A continuous opportunity for a special kind of creative exploration," The Knot came in versions in woven sterling silver, intricately creased patent leather, padded satin, soft
crocodile, and embroidered with antique crystals.
'The Knot' clutch is on display to the public from August 1 to 3 as part of a retrospective look at the history of the fashion accessory, honored with Bottega Venetta's latest fragrance for women, a special perfume set to be launched this September.