The #McLarenP1 GTR Design Concept coming to #PebbleBeach.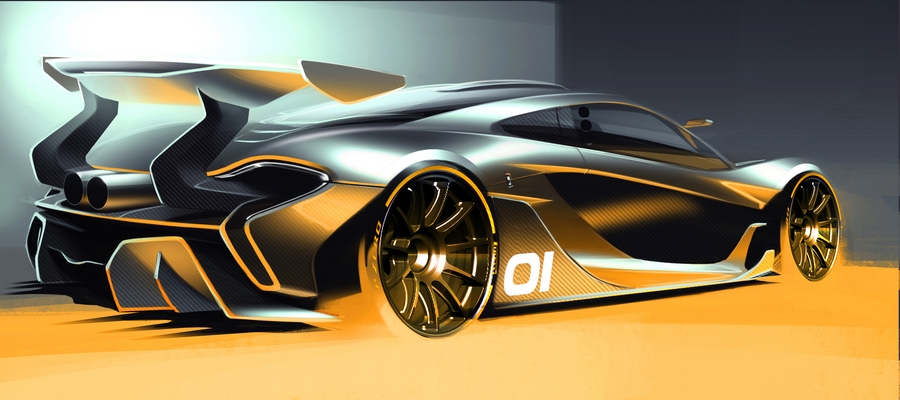 For speed fans addicted to winning, British manufacturer of luxury, high-performance sports cars McLaren Automotive will use its presence at the 2014 Pebble Beach Concours d'Elegance to showcase its ultimate track-focused model, the McLaren P1 GTR, in design concept form.
Conceived in response to requests from buyers of the road legal McLaren P1 for a track focused edition of their car, and available for purchase only to this group as a  programme to include driving events, training and vehicle support, the McLaren P1 GTR will go into production in June 2015 when the 375th and final example of the road car has been completed – two decades on from the famous 24 Hours of Le Mans win by the legendary McLaren F1 GTR.
The McLaren P1 GTR is being designed and developed using five decades of race-winning knowledge from the pinnacle of motorsport. Participants in the programme will have unprecedented access to the technologies, resources and expertise which have helped develop and train Formula 1 champions, announced McLaren.
Following the McLaren's global launch in 2010, McLaren Automotive launched the groundbreaking 12C and 12C Spider and followed this in 2013 with the limited-run McLaren P1. In keeping with its plan to introduce a new model each year, the company recently unveiled the 650S Coupe and 650S Spider.