Here comes the summer, and with it a whole new set of wardrobe opportunities. Loose tailoring, luxurious outerwear, colorful prints, vintage effects, and the street style photos reveal what the guys are into right now when it comes to fashion. But what about wedding outfits?
What should male guests wear to a wedding? Here is a glimpse of what men will be wearing at the weddings and ceremonies this season. Together with Massaboutique, the luxury retailer from Puglia – South Italy and one of the most respected high-end fashion specialists in the region, we have put a few ideas about some bulletproof combinations.
Massa is synonymous with excellence and style in Italy. Over the last five decades, the family-run Massa Company became one of the best-known fashion experts in Puglia. Their "Made in Italy" selection of storied luxury houses is dedicated to the man that loves dressing classy luxury. The official online shop of the Massa Group in Martina Franca – Puglia is also selling clothing, footwear and accessories for women and children. Check out Massa's style guides on youtube, twitter and instagram.
A wedding will never be perfect but your outfit can be. Take your choice from Brunello Cucinelli, Tagliatore, Z Zegna, Burberry, Salvatore Ferragamo, or Tod's.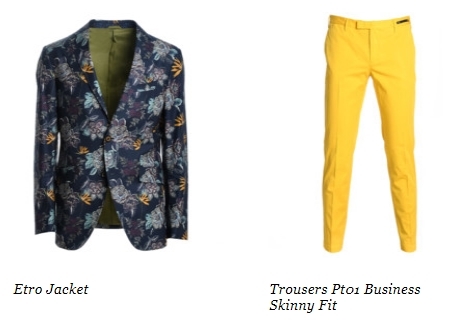 Go for the more playful, printed option: Life is a party. Dress like it.
Etro is one of the labels to add to your Wish List right now. Enduring style, smart colorful designs and vivid motifs continue to be trademarks of the Etro brand, as seen in the Single-breasted Jacket with an oriental pattern, while the Pt01 Trousers in yellow reconfirms the refined and playful aesthetic of the attire. These lightweight pieces sit alongside early-summer classics including shirts made of cotton, with button-down collar and tone-on-tone micro-jacquards pattern. Finish the look with a pair of sunglasses and a Tod's Bracialet.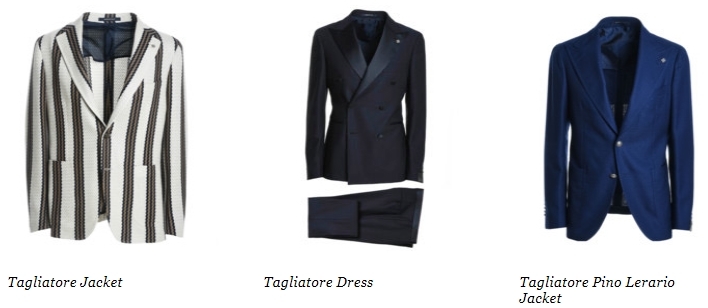 In fashion, you shouldn't stick to the same menu. But in the case of weddings outfits, the luxury tailoring world seems to be a perennial inspiration. At ZZegna, Tagliatore, Lardini, or Armani, you'll find 101 options so timeless they've practically become iconic. A suit with a festive tie and pocket square combo will always bring the title of "the best-dressed guest." Lighter colors and fabrics are ideal for spring/summer and day weddings, while darker colors are perfect for evening weddings.
Z Zegna Spring/Summer collection includes a range of iconic menswear styles reinterpreted for today's generation through the most innovative fabrics to beat the heat at this year's destination ceremonies. Guys in Zegna suits are so relaxed, and they never feel like in a concrete corset.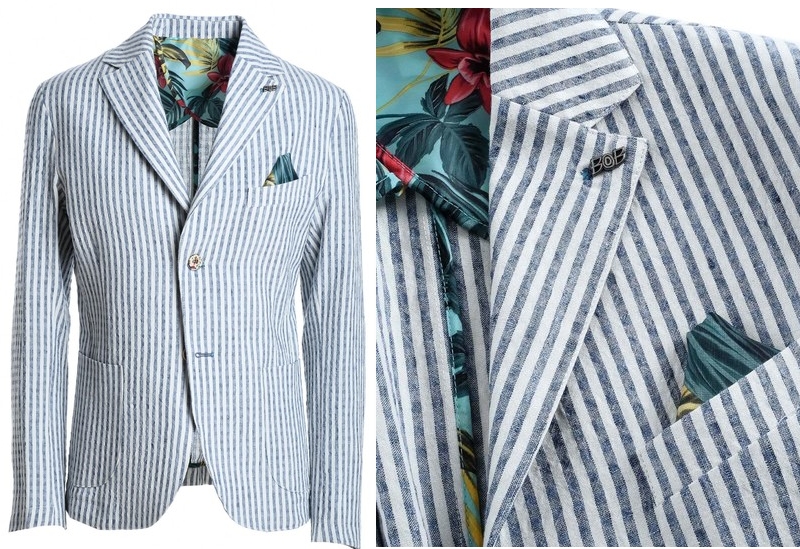 Opt for separates, a contrasting jacket and trousers.
For a relaxed wedding abroad, wear a light suit, which can be worn with a shirt and tie or with a camp-collar shirt. Separate jacket and trousers should work individually, as well as together. Finish with a shirt and a knitted tie. Shake things up with a Tagliatore single-breasted jacket in cotton, with wide lapels and patch pockets or a Bob single-breasted jacket in cotton and linen with striped pattern. These pale cream jackets are smart enough for any formal occasion.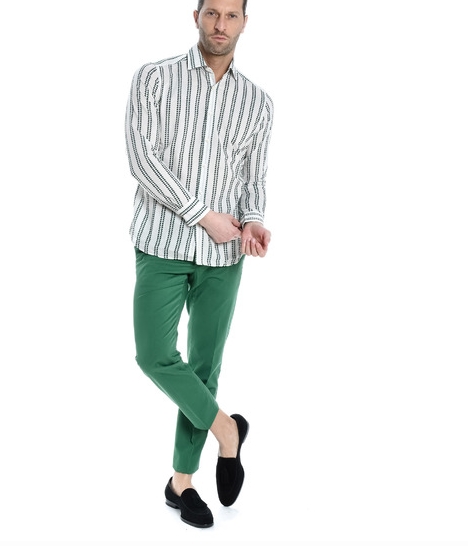 Can guys wear a white shirt to a wedding?
Shirts are vital for your wellbeing throughout the hot days at summer weddings in Italy or India. These shirts are just the ticket to a wedding in hotter climates where is too warm for anything else. You can even wear shirts with lightweight trousers and sandals. Ralph Lauren, Bagutta and Fay are some white shirts you should have on your radar.
Elegant shoes or dandy casual shoes?
Re-define the concept of formal shoes with moccasins from Salvatore Ferragamo or impeccably elegant yet relaxed Tod's moccasins, which celebrate the Italian warmth and lightness.
After the party comes the after-party
Everyone's relaxed now. For the ultimate wedding after-party, a polo shirt from Brunello Cucinelli, Sun68, Etro, or Ralph Lauren are your must-have for a change of pace and scenery. Brownies, new whites, beige, ecru, natural suede, wear the Cucinelli Polo Shirt with Berwich trousers in fresh stretch wool, seersucker pattern, and a bracelet made in woven leather. Pair the outfit with refined and informal Eleventy, and a Tagliatore Outerwear.