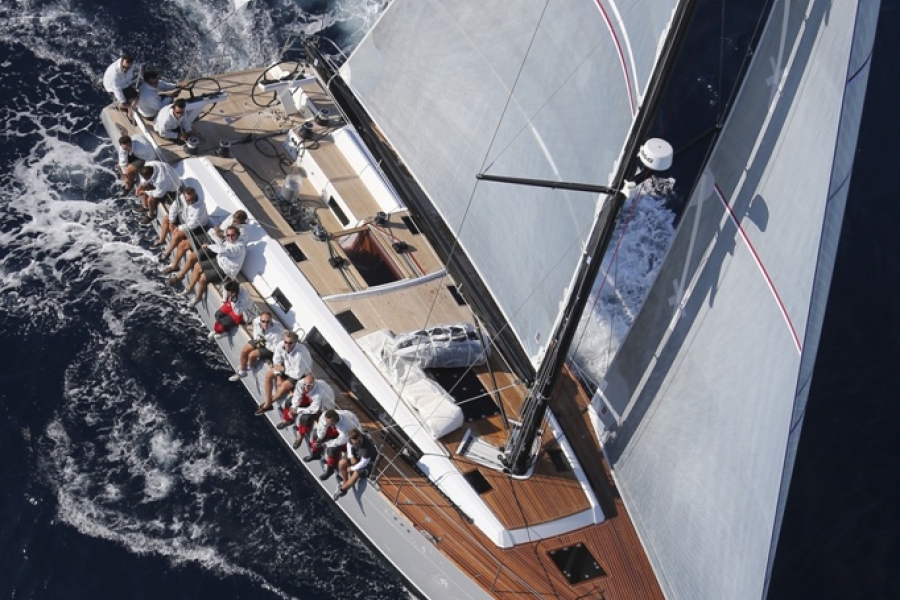 Naval architect and regatta racer Olivier Racoupeau has endowed the 17.4 m Centurion 57, which he has designed for Wauquiez (French manufacturer of Pilot Saloon and Centurion, high performance cruiser yachts), with superyacht attributes. Luxury and comfort dominate the interior.
Waxed teak, leather, glass and stainless steel give the 9/10-type rigged sloop its own modern character. Its roomy interior is flooded with daylight thanks to its many large deck hatches and two panoramic portholes in the hull. The master cabin boasts a desk, plenty of storage space and its en suite bathroom with shower.
For guests there are two double aft cabins, each with its independent en suite bathroom and a separate shower. As an extra, a skipper's cabin can be created. The helm position in the spacious cockpit boasts two wheels (for an unobstructed view when heeling) and consoles (accommodating the displays of the navigation electronics).
Manoeuvrable as a racing yacht, but elegant as a super yacht, the model marks the return of the "Centurion" lineage onto the luxury yacht market.