For over than 160 years, Le Bon Marché has been expressing the singularity of La Rive Gauche, Paris. A new exhibition called "Souvenirs Rive Gauche" is a tribute to this priceless heritage with the Collection Le Bon Marché, on the ground floor of the high-end Parisian store until August 27th.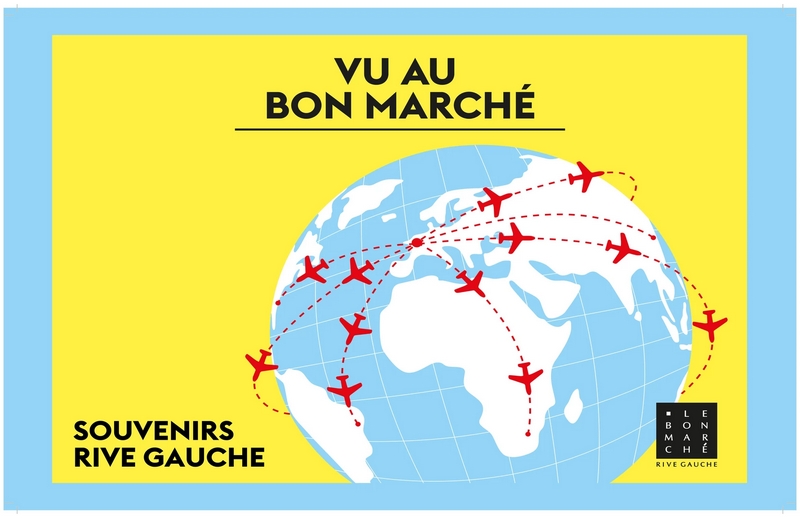 Created to celebrate the store's long history, this collection is a voyage through Le Bon Marché symbols. With tote bags, pouches, mugs, notebooks and capsule collections, let yourself be tempted by these accessories and leave with an elegant souvenir of your time on the Left Bank in Paris, France.
Over the decades, the emblematic building on 24 rue de Sèvres, designed by the architect Louis-Charles Boileau and the engineer Gustave Eiffel, has become inseparable from the very unique identity of Le Bon Marché.
Le Bon Marché Collection was designed to pay tribute to this inestimable heritage, drawing inspiration from the architecture and archives of the store. The motifs of the Art Deco glass roofs, the iconic central escalator, the ever-recognisable façades and even old advertisements feature on a collection of small, elegant, colourful and practical day-to-day objects, each of which tells the over one- hundred-year story of this Parisian monument.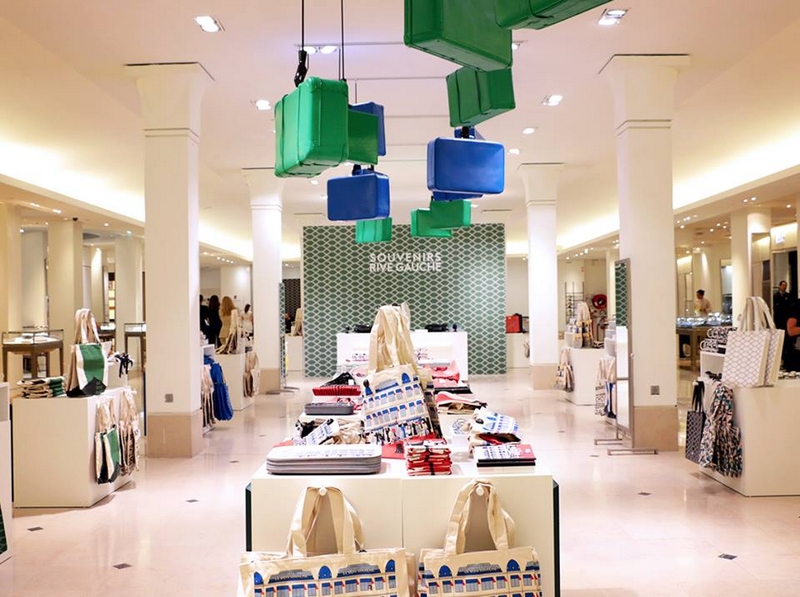 Le Bon Marché Rive Gauche was the first department store in the world. It opened in 1852 in Paris at the instigation of Aristide Boucicaut and his wife Marguerite. They were both in favor of "a new kind of store that would thrill all the senses". Combining unconventionality and elegance, this unique space designed by the architect Louis-Charles Boileau and the engineer Gustave Eiffel displayed a singular style influenced by the creative vitality of Paris's Rive Gauche. Original creations and limited editions stood alongside a selection of the most beautiful objects from all over the world.
When they became owners of Le Bon Marché in 1852, Aristide and Marguerite Boucicaut instigated an extraordinary period of change at the department store. The couple tested commercial methods based on a subtle understanding of customer behavior. At the same time they strove to improve the living and working conditions of their employees.
Toqué Frères were invited by Le Bon Marché to dress the store's windows with some unique drawings.