Viktor&Rolf are, officially, Magic.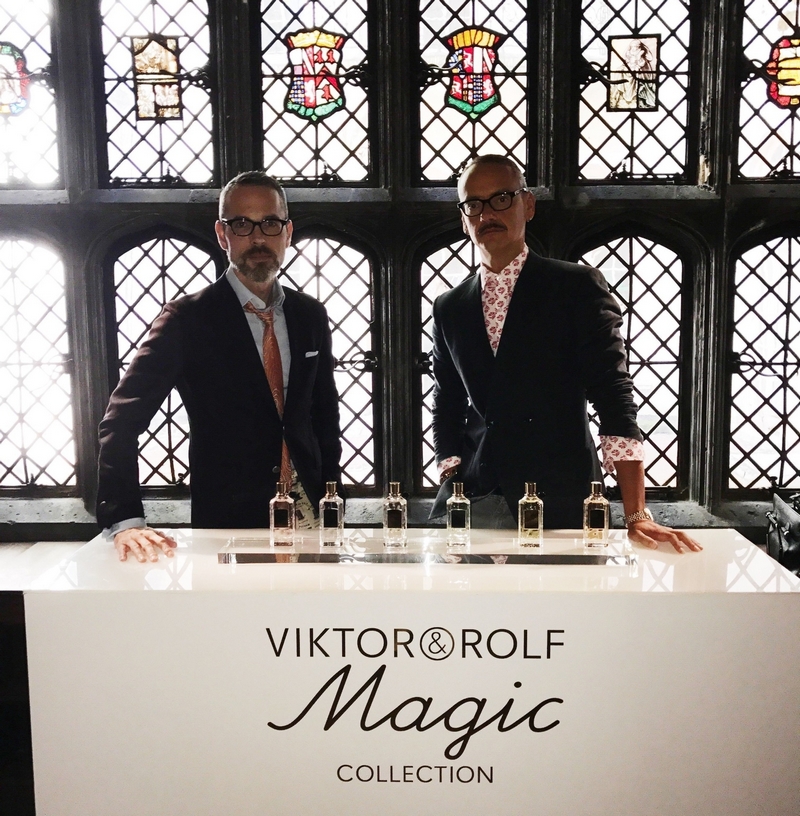 Viktor&Rolf: Fashion Artists is coming to Melbourne, Australia for the world-premiere exhibition at National Gallery of Victoria, opening on 21 October 2016. The spectacular and avant-garde creations of Dutch fashion designers Viktor & Rolf are on display in Australia for the first time in an exhibition organised by the National Gallery of Victoria in close collaboration with the designers.
Viktor&Rolf: Fashion Artists explores Viktor & Rolf's radical conception of 'wearable art'. Since forming their creative partnership in 1992, Viktor Horsting and Rolf Snoeren have gained critical acclaim for their cerebral and witty approach to couture. The exhibition, which coincides with the luxury fashion label's twenty-fifth anniversary in 2017, explores the elements that make Viktor & Rolf designs unique in the contemporary fashion world.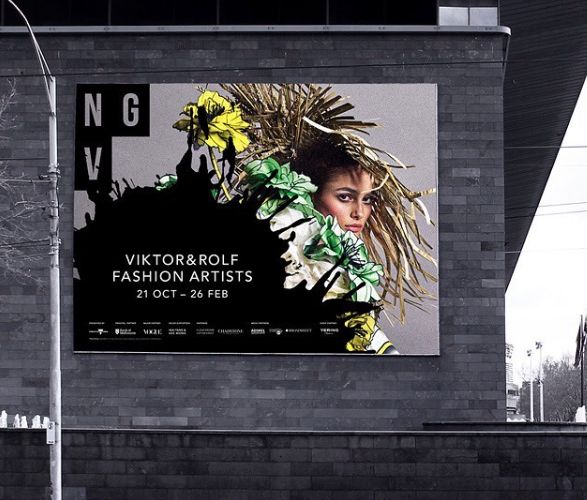 This week, the design duo behind the haute couture fashion label, and cult classic fragrance brand, Viktor&Rolf – presented their first fragrance collection. An unexpected twist on niche fragrances, the Magic Collection is a compendium of six magical fragrances which make the impossible possible. Six addictive potions, each one a paradoxical fusion of natural ingredients and innovative accords. Magic range includes Dancing Roses (cherry jam + roses), Dirty Trick (Oriental Leathery), Lavender Illusion (lavender + citrus), Liquid Diamonds (peonies), Sage Spell (sage and Absinthe), Sparkling Secret (citrus woody scent).
Viktor&Rolf Magic Collection is a new and compelling olfactory project and a chance for the imaginary to become cleverly intertwined with mystery. Each of the fragrances creates a singular, intriguing and surrealist riddle, leading the way to new sensations and experiences.
Viktor&Rolf Magic Collection will be available in February 2017.
The celebration was held at the Upper East Side Academy Mansion, with Horsting and Snoeren playing host to Golden Globe winning actress Taraji P. Henson, SNL actress Sasheer Zamata, Viktor&Rolf Spicebomb model Sean O'Pry, and actress Anna Baryshnikov. Along with other top beauty and fashion friends, guests enjoyed music DJed by Mia Moretti and a magic show by celebrity magician, Dan White.