2016 LA Auto Show: a stage for several concept car unveilings.
Automakers. Futurists. Engineers. Analysts. Media. Developers. Designers. Entrepreneurs. Startups. Transportation planners. Investors. Dealers. Enthusiasts. Dreamers. Doers. Game changers. All, will find themselves at the intersection of big ideas and big energy at 2016 LA Auto Show.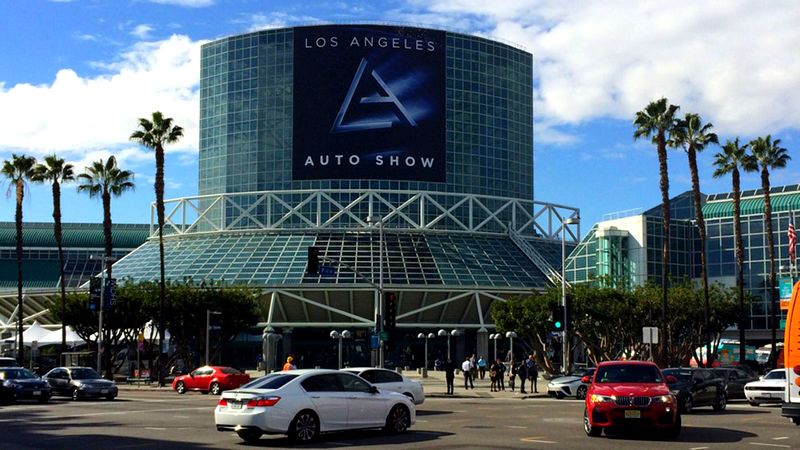 An epicenter for advanced automotive design, Los Angeles will become a stage for several concept car unveilings at this year's LA Auto Show. More than 50 vehicles will make their debut in front of media and industry professionals from November 14-17, 2016, at the Los Angeles Convention Center, announced AutoMobility LA, a merger of LA Auto Show's Press & Trade Days and Connected Car Expo.
Among the many global unveilings by top auto manufacturers will be Alfa Romeo's all-new SUV and Jeep's all-new compact SUV to compete in the growing compact crossover segment. Porsche will be presenting more than one global and several North American debuts, including the new Panamera, while Nissan will take the sheets off three, including the 2017 Nissan Rogue: Rogue One Star Wars Limited Edition.
Other confirmed debuts include the turbocharged Civic Si from Honda, the new fifth-generation Land Rover Discovery and the pocket-size smart ForTwo Electric Drive cabriolet. Mercedes-Benz will show three models for the first time in the U.S., including the AMG GT Roadster, G550 4×4 Squared and the track-ready AMG GT R.
In a global debut, Acura will preview its future interior design, human-machine interface and technology direction, striving to achieve a seamless connection between man and machine. Infiniti will feature its new SUV vision, the QX Sport Inspiration, while Subaru's global concept reveal will uncover a new line of vehicles for the brand. In addition to production and concept vehicles, both luxury and economy marques plan on bringing more hybrid, electric and alt-fuel models to their displays.
A diverse mix of established automakers, tech companies and disruptors including BMW ReachNow, Hyundai, Ridecell and whiteCryption, are planning to unveil innovations and advancements around artificial intelligence, automation, car sharing, security and more inside the show's all-new Technology Pavilion (located on the Los Angeles Convention Center campus). Here, AutoMobility LA will also host its award-winning conference, where industry experts will discuss the hottest topics surrounding the future of transportation. More than 50 luminaries, including the CEOs of Ford, Intel, Local Motors and Next EV will make announcements and offer insights from the Roadshow by CNET stage.