The two-seater all-electric hypercar concept is the brainchild of Singapore electric mobility experts Vanda Electrics.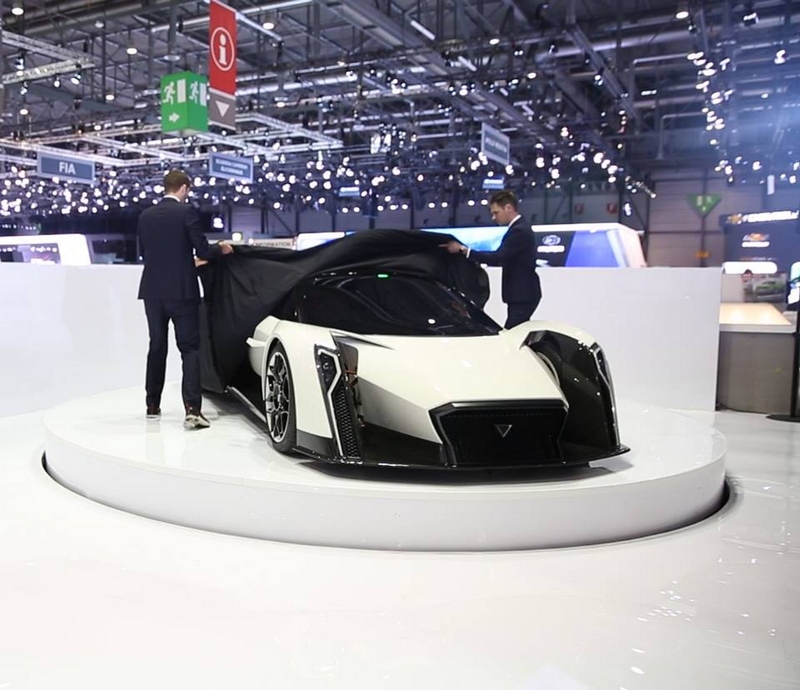 Singapore's first hypercar, the all-electric Dendrobium concept, made its global debut at the 2017 Geneva Motor Show. The car is inspired by a fully-opened dendrobium flower, a genus of orchids native to Singapore.
The high performance zero emission two-seater comes from Singapore electric mobility experts Vanda Electrics.
Dendrobium features a host high-tech componentry clothed in a remarkable body featuring an automatic roof and doors, which open in a synchronized manner. This mechanism is resembling the dendrobium flower, the huge genus of orchids.
Vanda Electrics' technical partner on the Dendrobium project is Williams Advanced Engineering, the technology and engineering services division of the Williams Group. Williams Advanced Engineering specialises in electrification, aerodynamics, lightweight structures and vehicle integration and will assist in future project development.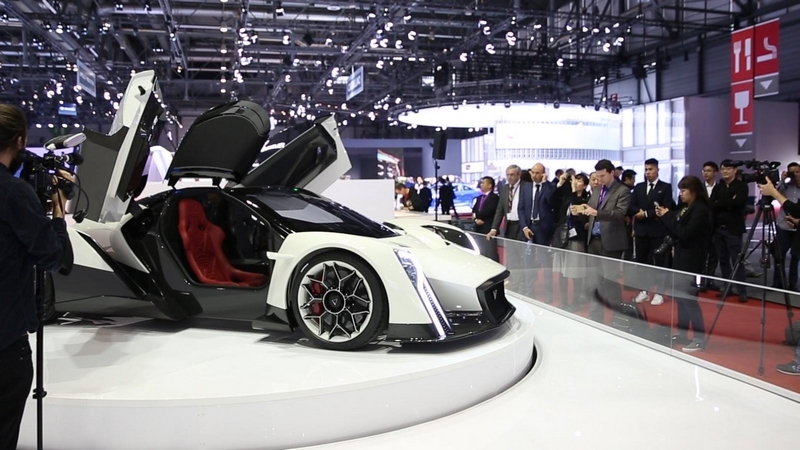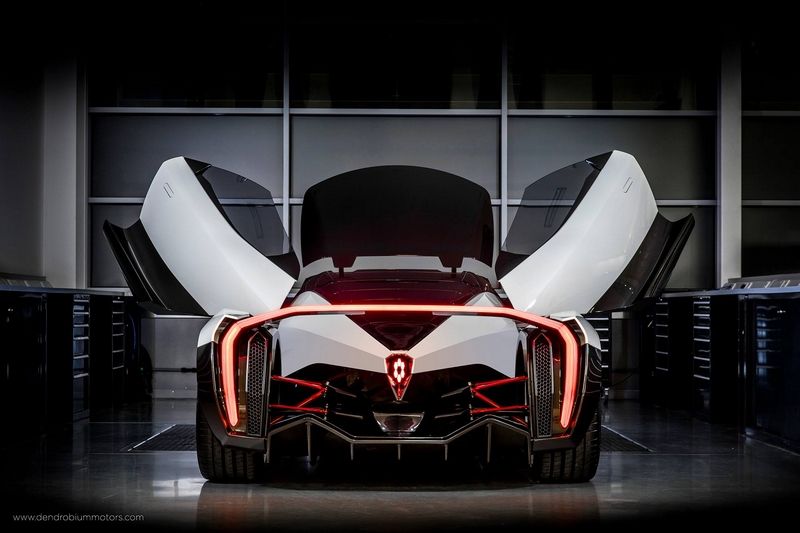 "Our design team has had sketches of an electric hypercar on the drawing board since the mid-90s, but that vision was many years ahead of its time. As electric technology has advanced, we have been able to revisit this vision and now, as we launch our revolutionary global e-mobility strategy, the timing is finally right for us to take the wraps off a halo model," said the design team.
The interior of the Dendrobium concept has been trimmed using Bridge of Weir Leather Company hides, which sources the best hides from the best heritage breeds and has adopted the very latest technology. The result is the lowest carbon tannery and leather product in the world. Contrasting with the predominantly black carbon fibre interior, the bright red body-hugging sports seats feature stitching and motifs inspired by
muscle fibres.
Marking the latest step in Vanda Electrics' global strategy to revolutionise zero emissions vehicles, the Dendrobium follows on from a commercial vehicle (vandaelectrics.com/pro-anttruck) and e-scooter (motochimp.com).