Art as it's never been seen before.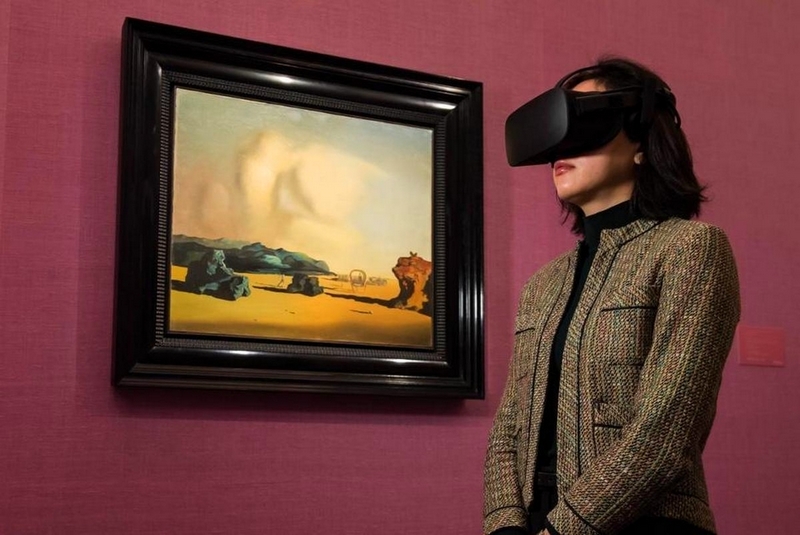 Sotheby's launched its unique art-viewing experience using Virtual Reality. The original paintings presented in the "Highest Value Impressionist, Modern & Surrealist Art Sale Series" were transformed into a lived experience through Occulus Rift headsets.
Highlights of the artwork sale included Gustav Klimt's luminous Bauerngarten and four outstanding works by Pablo Picasso.
Nigel Hilditch, Director of Video at Sotheby's Europe, said: "We wanted to create an experience that brings a fresh perspective to how people engage with art and Surrealist works really lend themselves to virtual
reality as they are so rich in depth and open to interpretation of meaning, evoking another reality in a
sense.
"We worked closely with the art experts in the Surrealist team at Sotheby's to be able to create an experience that peels back the layers of each painting's composition. VR allows the viewer to fully immerse themselves in the painting – to almost step inside it and really get asense of what's going on inside these dreamlike worlds," added the global art business entity.
The videos can only be experienced with the Oculus Rift headset.
Sotheby's also announced a new location for its flagship auctions of Jewellery and Watches in Geneva. From May 2017, Mandarin Oriental, Geneva will host the renowned sales of Magnificent Jewels and Noble Jewels and of Important Watches. The partnership between these two world recognized names, which has been agreed for the coming five years, will offer spacious new salerooms against breathtaking mountain backdrops and River Rhône vistas. It will also allow Sotheby's to continue the expansion and development of its presence in Geneva, following the inauguration earlier this year of a new office building and gallery space at 2, rue François-Diday.
Sotheby's is celebrating the 40th anniversary of its presence in Geneva, where the auction house have held bi-annual sales of jewellery and watches since 1980.
"Over the last 20 years, bidders from over 85 countries have competed in our Geneva sales, contributing to a combined sales total of $2.6 billion. In addition to our famous auctions, the Geneva office is one of the largest sources of fine and decorative art to Sotheby's major sales in New York, London and Paris," commented the auction house.