W Hotels Worldwide and Design Miami/ Basel Announce the Winners of the 2012 W Hotels Designers of the Future Award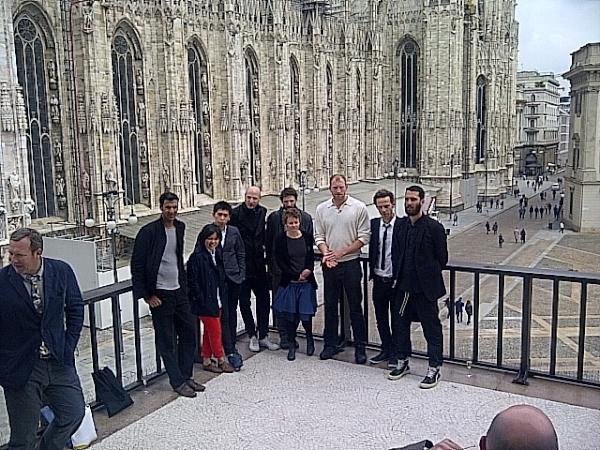 From the 51st edition of Salone del Mobile, Design Miami/ Basel and W Hotels Worldwide announced the 2012 W Hotels Designers of the Future Award winners in Milan, Italy. The 2012 winners include Tom Foulsham from the UK, Markus Kayser from Germany, and Philippe Malouin from Canada. This event marks the third occasion that W Hotels and Design Miami/ Basel have collaborated on the Award.
Started in 2006 by Design Miami/ Basel, the Designers of the Future Award honors up-and-coming designers and studios that are expanding the field of design. Each year, three designers or studios are recognized as a way to honor a variety of approaches in the constantly evolving landscape of contemporary design. The Award moves beyond pure product and furniture design to acknowledge technologically and conceptually vanguard pieces that work across multiple disciplines, offering the next generation of design creatives the opportunity to present newly commissioned works to an influential audience of collectors, dealers, and journalists at
Design Miami/ Basel.
Qualifying candidates for the W Hotels Designers of the Future Award must have created original works in the fields of furniture, lighting, craft, architecture and/or digital/electronic media. Candidates must have been practicing for less than 15 years and have produced a body of work that demonstrates originality in the creative process, while also exhibiting an interest in working in experimental, non-industrial or limited-edition design.
The winners have been selected by an international jury that included Tord Boontje of Royal College of Art; Wava Carpenter of Design Miami/; Aric Chen of Beijing Design Week; Ilse Crawford of Design Academy Eindhoven; designer Konstantin Grcic; Xiaowei Hu of Surface China; curator and writer Benjamin Layauté; Zoe Ryan of Art Institute Chicago; and Mike Tiedy of Starwood Hotels & Resorts, parent company of W Hotels Worldwide.
For this year's commission, the winners have been given a brief entitled "From Spark to Finish." The goal of this brief is to encourage the designers to create work that sheds light on their own creative process, demonstrating how the spark of inspiration evolves into material designs. The projects will involve an interactive element, encouraging visitors to experience the creative impulse for themselves.
2012 W Hotels Designers of the Future Award Winners
Tom Foulsham – Born 1981, Tom Foulsham received his MA in Design Products from the Royal College of Art in 2009, after graduating with a degree in Architecture from the Bartlett, UCL in 2004. He has worked in the practices of both Thomas Heatherwick and Ron Arad. His studio is based in London.
Markus Kayser – Born near Hannover, Germany in 1983. He studied 3-D Furniture and Product Design at London Metropolitan University and continued graduate work in Product Design at the Royal College of Art, where he earned his Masters in Arts and Design in 2011. That same year, he founded Markus Kayser Studio, with workspaces in both London and Germany.
Philippe Malouin – Born in 1982 in Québec, Canada, Philippe Malouin completed Industrial Design studies at the University of Montréal, the ENSCI in Paris and the Design Academy Eindhoven. Following his studies, Philippe Malouin freelanced for designer Tom Dixon.
The winners' works will be unveiled at Design Miami/ Basel, which will be held 12-17 June 2012 from 11am-7pm daily.