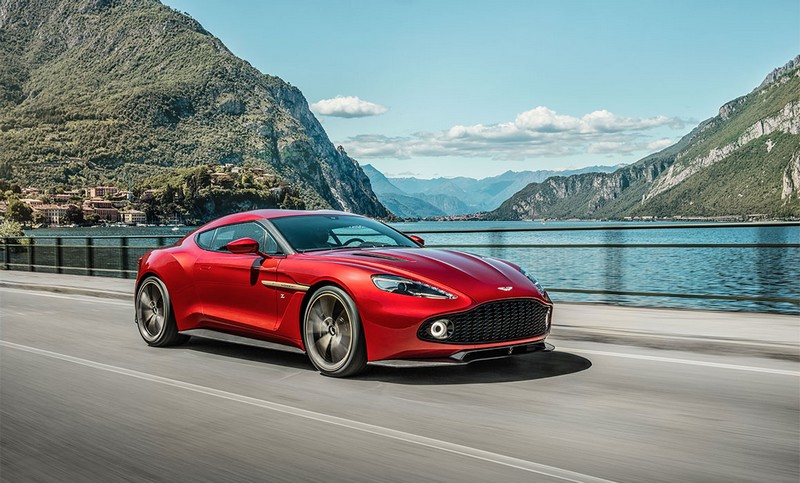 For the fifth time, Aston Martin is pairing its acclaimed dynamic and material qualities with Zagato's signature design language. Vanquish Zagato Coupe is the latest creation from Aston Martin's long-standing partnership with the prestigious Italian design-house Zagato.
The collaboration with Zagato began with the beautifully muscular DB4 GT Zagato racing car of 1960 – now valued at over £10 million -, and includes the V8 Vantage Zagato launched in 1986, the 2002 DB7 Vantage Zagato and the V12 Vantage Zagato revealed in 2011.
Aston Martin's 6.0L V12 powertrain has been uprated to increase its output to 600PS1, capable of delivering a projected 0-60mph time of 3.5 seconds. This added performance matched to a unique suspension setup will create a unique GT driving experience specific to the Vanquish Zagato model.
The design of the production Vanquish Zagato is closely related to the concept exhibited at the prestigious Concorso d'Eleganza Villa d'Este at Lake Como, Italy in May 2016. The new bodywork is entirely shaped from carbon-fibre, with the split lines on the body significantly reduced by the use of large one-piece panels.
At the interior, the Herringbone carbon fibre is paired with shadow and anodized bronze and optional aniline leather to give the facia, vents and rotary dials a rich material quality. The Vanquish Zagato is also defined by the unique 'Z' quilt pattern stitch used on the seat and door sections, as well as the celebrated trademark Zagato 'Z' embossed on headrests and stitched into the centre console.
The deliveries are expected to begin in the first quarter of 2017.