VAIO | red edition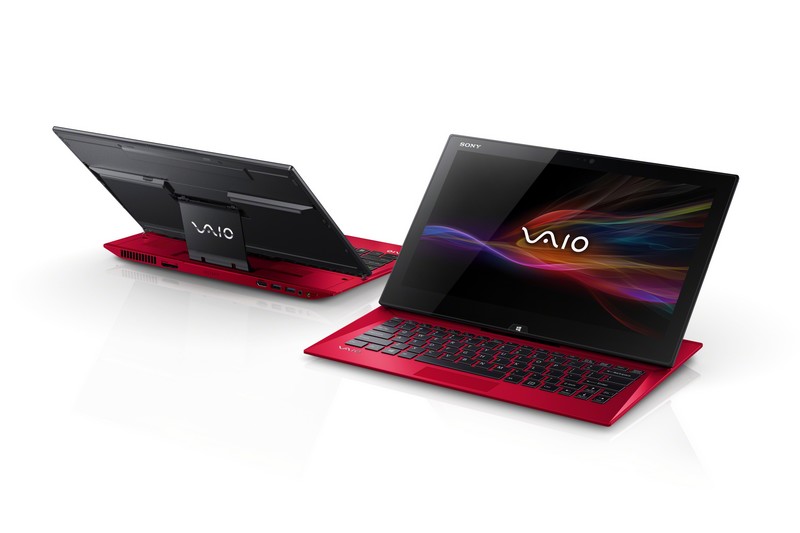 Japanese conglomerate corporation Sony is raising the status of its VAIO Duo, Pro and Fit models by releasing a limited number of rich and exotic VAIO | red edition. The signature red finish is achieved by a variety of painting techniques on different materials, including carbon fiber and aluminum. Multiple paint layers are individually applied and hand-polished, building layer upon layer of lustrous color. To give it that extra glossy finish, a durable protective UV coating creates an extra vibrant sheen with gorgeous depth and richness, announced Sony.
"The new VAIO | red edition is the ultimate in superior PC technology and ensures VAIO users truly experience a level of quality that exceeds expectations. Nothing matches the inspiring look and sheer presence of the VAIO | red edition," said Pedro LaFarga, SVP, Sony VAIO & Networked Products Division.
The VAIO | red edition models deliver super charged performance with Intel® Core™ i7 fourth generation processors.The sophisticated VAIO Pro 13, the world's lightest 13.3″ touch Ultrabook™, is also the first notebook PC on the market to include a high speed PCIe SSD drive, allowing for faster performance than traditional SSD drives. The VAIO Fit 15 offers a hybrid hard drive and an optical drive that reads and writes Blu-ray Disc™ media.
Each model available in VAIO | red edition comes with PC Essentials. Sony store Premium Service Experts will move the data from a user's current PC to the new VAIO and perform other new PC services.