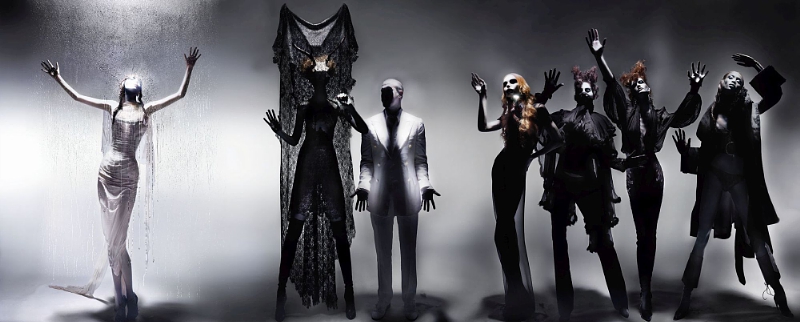 Unseen McQueen is a new artwork celebrating Alexander McQueen Retrospective at V&A Museum London.The striking new tableaux were created by acclaimed international fashion photographer Nick Knight, OBE, using unseen photography captured backstage at the iconic 2004 American Express: McQueen Black Event.
Using material shot backstage at the event, Knight has created an unique tableaux showcasing the 35 breathtaking outfits modelled by Kate Moss, Naomi Campbell, Gemma Ward and Lily Cole amongst others, representing the full breadth of McQueen's vision.
The American Express: McQueen Black Event saw McQueen show in London for the first time in several seasons and kicked off with a dramatic showcase of black pieces; some from the archive and others designed specifically for the night.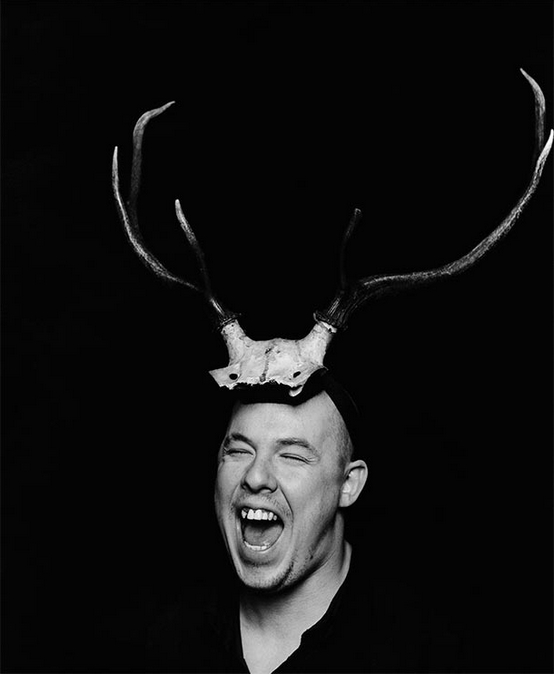 At the event, Nick Knight was asked by McQueen to photograph each model backstage with a view to creating a composite image for the future; a vision that, 11 years on, has now been realised.
"McQueen and I knew we had the ingredients to make an incredible image. Now to coincide with the opening of Savage Beauty at the V&A, it has been a fantastic opportunity to partner once again with American Express, immerse myself in the project and finally produce the image to honour him in a unique way," commented Nick Knight.
Alexander McQueen: Savage Beauty will be at the V&A, London until 2 August in partnership with Swarovski and supported by American Express.
The first and largest retrospective of the late designer's work to be presented in Europe, Alexander McQueen: Savage Beauty showcases McQueen's visionary body of work. Spanning his 1992 MA graduate collection to his unfinished A/W 2010 collection, McQueen's designs are presented with the dramatic staging and sense of spectacle synonymous with his runway shows.
The original version of Alexander McQueen: Savage Beauty at the Metropolitan Museum of Art, New York in 2011 was organised by the Costume Institute and became one of the museum's top 10 most visited exhibitions.